88
Life time member
We had originally planned to meet up with Tackler at Bikerboy's place in France but circumstances conspired to make us have to put the trip back a week.
I was due to have the bike ready for the first date but was WAAAY behind schedule with the main seal replacement. So much so that I hadn't the heart to tell Olaf the trip was hanging in the balance at the 11th hour. 
I dropped the kids to my brother an hour from home the night before departure and returned to the workshop at 10p.m. I already had the seal in and had to complete the reassembly, spline lube, side stand repair and general a service together with making some brackets for the dash pad to accomodate the bar risers Comberjohn had sent me.
This was the scene at 4 am. With the k75 driveshaft and FD fitted (my original was shot completely).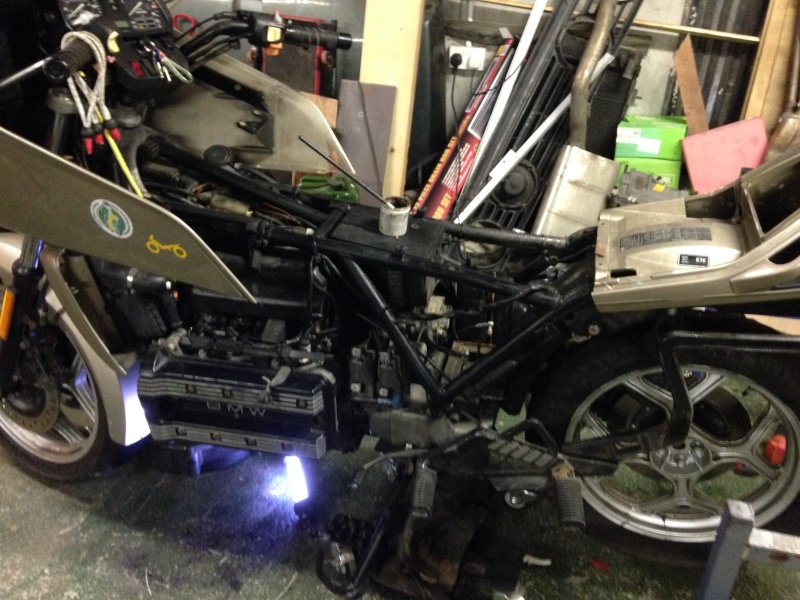 at 7.30am and the seal appears to be holding oil. No time for anything more than a short test ride.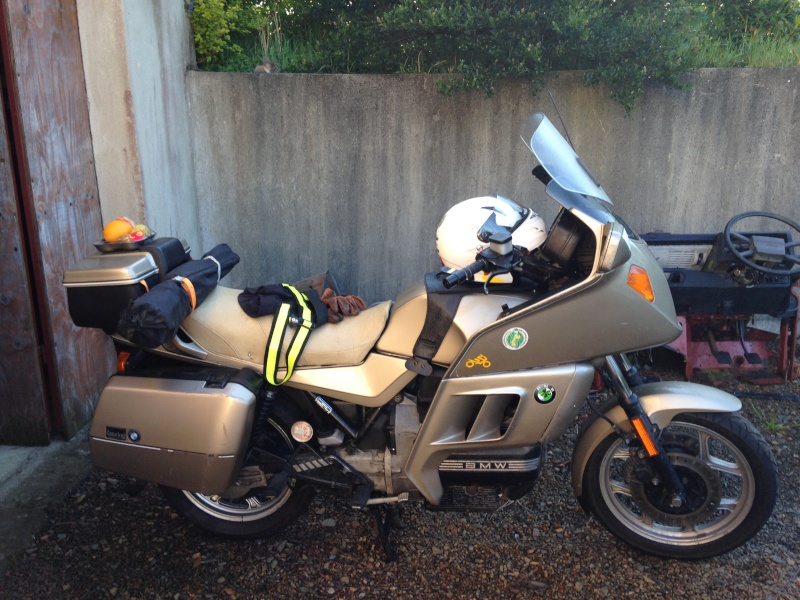 showered, fed and packed by 11.30am, the weather looked promising..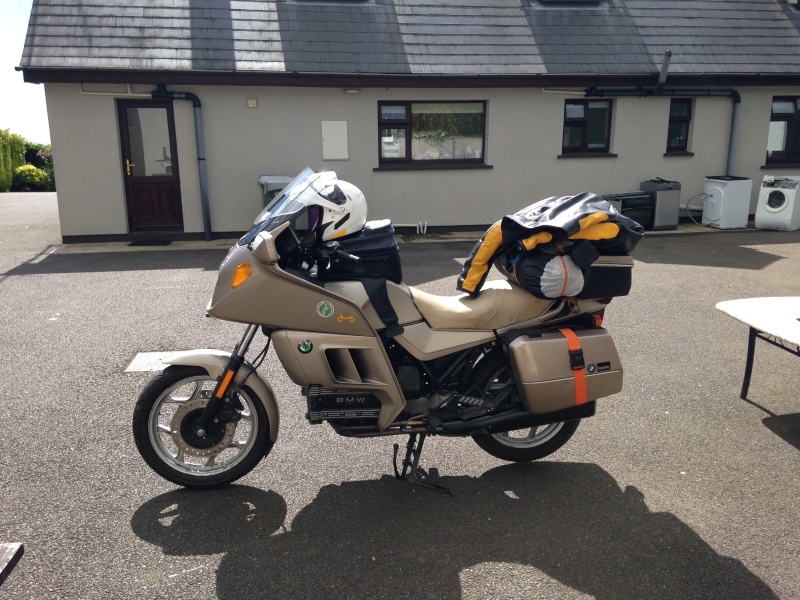 Borjn took a spin over to Roslare with Olaf to see us off and by 4.30 we were loaded on the Ferry and underway.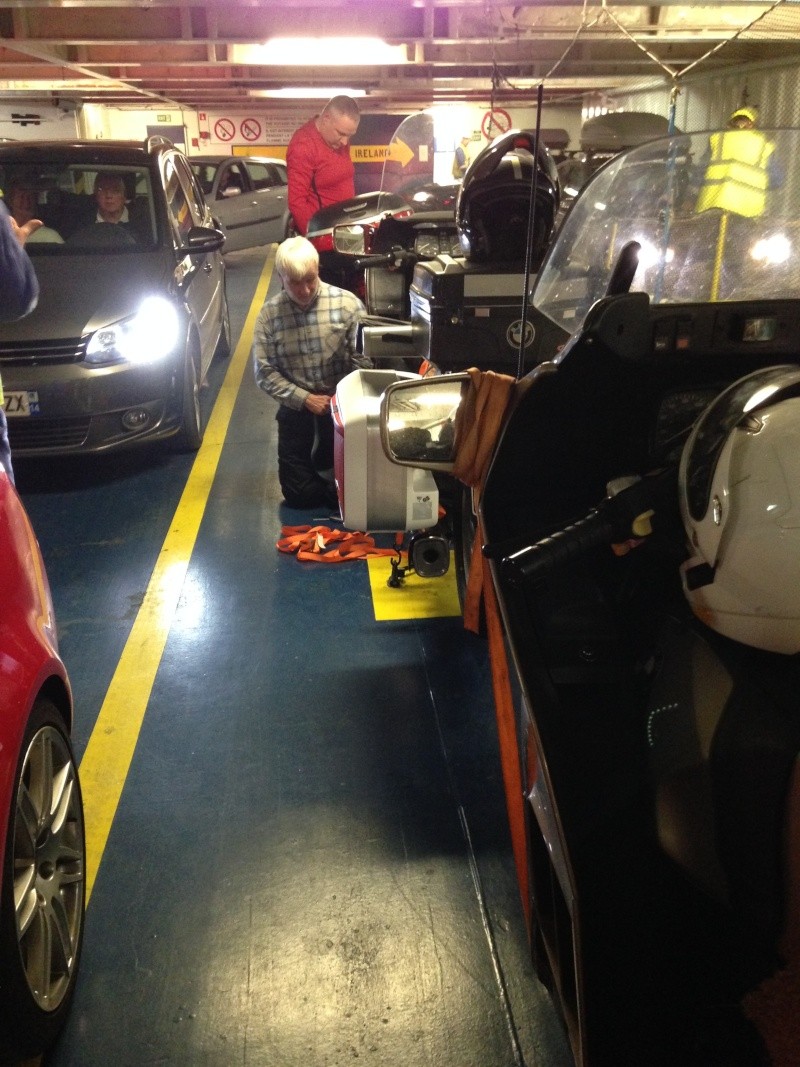 A quick note at this stage to say how well the Irish Ferries vessel is equipped for bikes with lanes clearly demarked for each stand. The deck is fitted with 2 lashing eyes and each station has a clean strap and square of carpet to protect the seat and wheel chocks. The crew guide you between the rings, help you get the bike on the centre stand if necessary and leave you to get on with sorting yourself out.....we were treated to a mill pond crossing to Roscoff of 18hrs.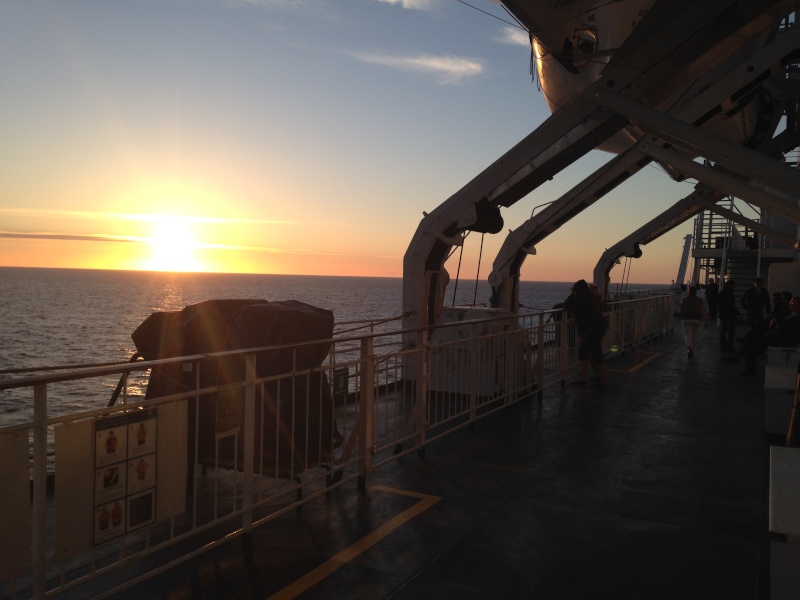 There were quite a few bikes from Northern Ireland like this father, daughter and dog trio heading to spain on a k1200. We chatted on board and bumped into them again at our first fuel stop ....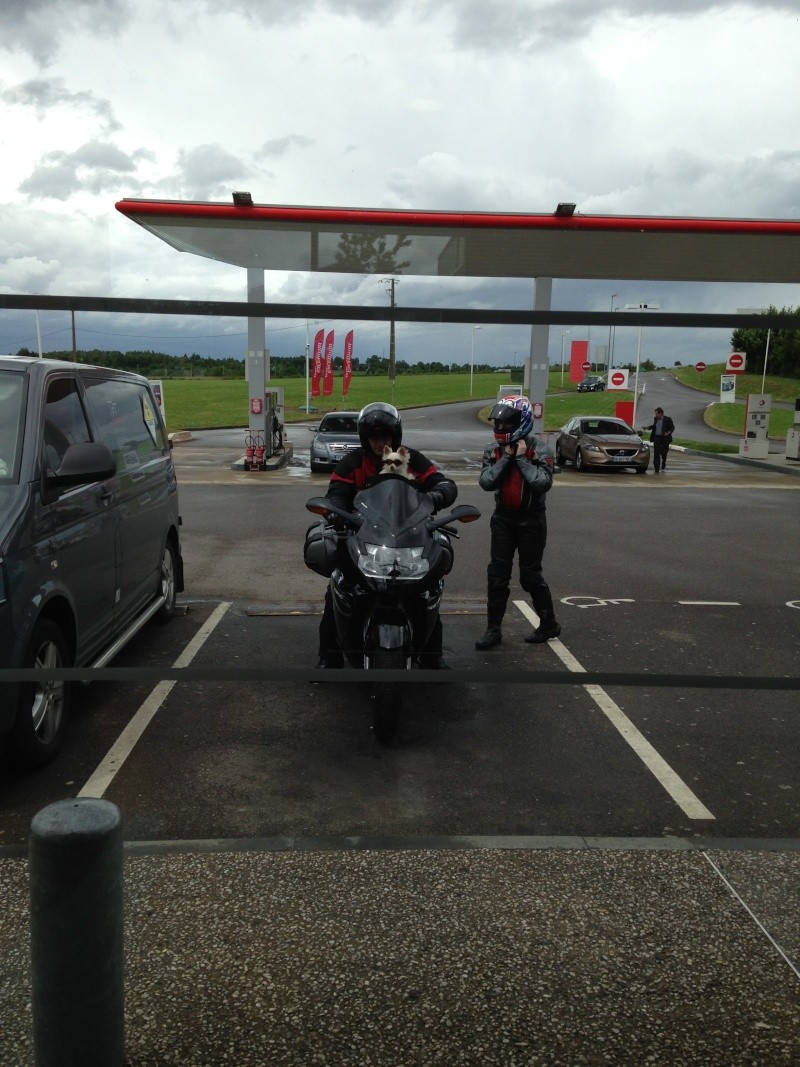 Day one rained persistently until evening where a clearing sky saw us find a lovely camping ground on a farm down the west coast of France near LaRochelle..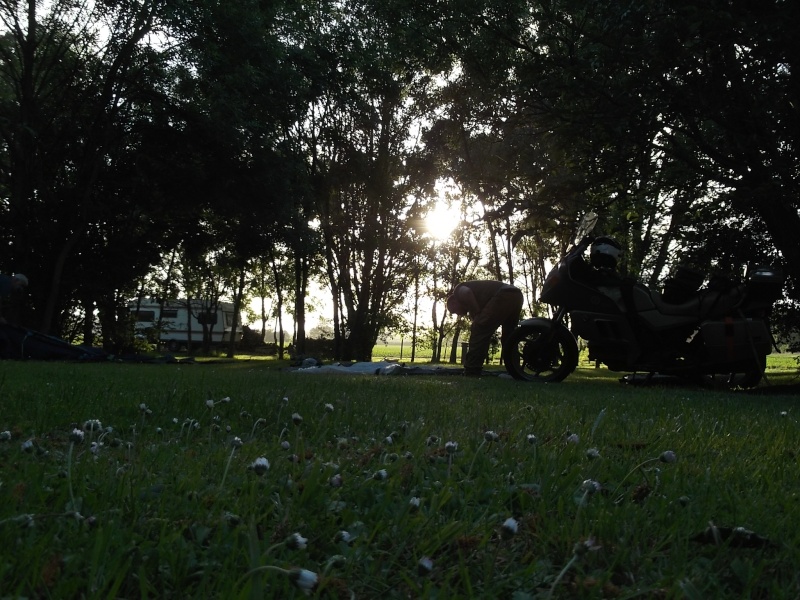 More to follow.....
__________________________________________________

88....May contain nuts!

"The world is a book and those who do not travel read only one page." - St. Augustine from 1600 years ago & still true!
Bike: K100LT 1988. 0172363. AKA the Bullion Brick! Mods: k1100 screen and stands.
K1: 1990. 6374189. Custom Stealth Black paint.