1 New tank bag on Wed Aug 20, 2014 6:02 am
DeRodster
Life time member
Spot the setup variation....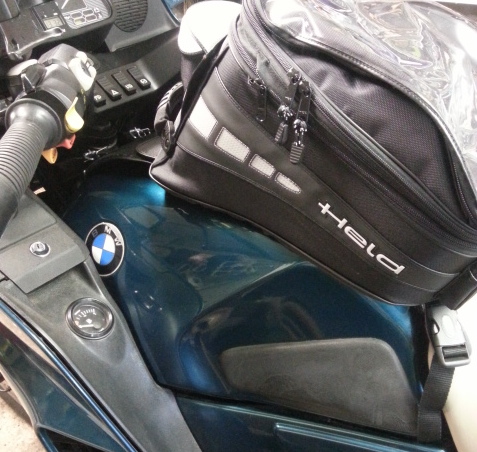 Fit's much better back to front giving more freedom to move bars.
Velcro pad fits neatly around stem and rear end has a strap looped under frame bars at rear of tank.
It's a decent sized bag with a couple of extra external pockets from Motobins made by Held of Germany .
Works for me anyway
adios
R

__________________________________________________
1992 K1100LT 6455194
1943 BSA WM20
1979 Yamaha DT-175
1974 Triumph 3TA / 5TA
1974 Honda 100
1969 Honda 50