1 K100 stool on Sun Aug 24, 2014 7:12 am
Ed
Life time member
Recently I have had to re design and modify my lower back activities, both at work and home. With this in mind , thinking ahead toward any maintenance to be done on the K , I have utilised my spare solo seat , and scrounged through the local recycle shops for a suitable base to make a K-stool.
 Today was production time , and this was the result. Quite pleased with how quickly and how well it all came together.
you don't have to have a back issue to have one of these. the whole stool experience changes when you bolt your favourite motorcycle seat to a stool base.
just think , office time at work , bike maintenance , sitting at the watering hole or just at home perusing the latest posts on the K forum has just taken on a whole new feel.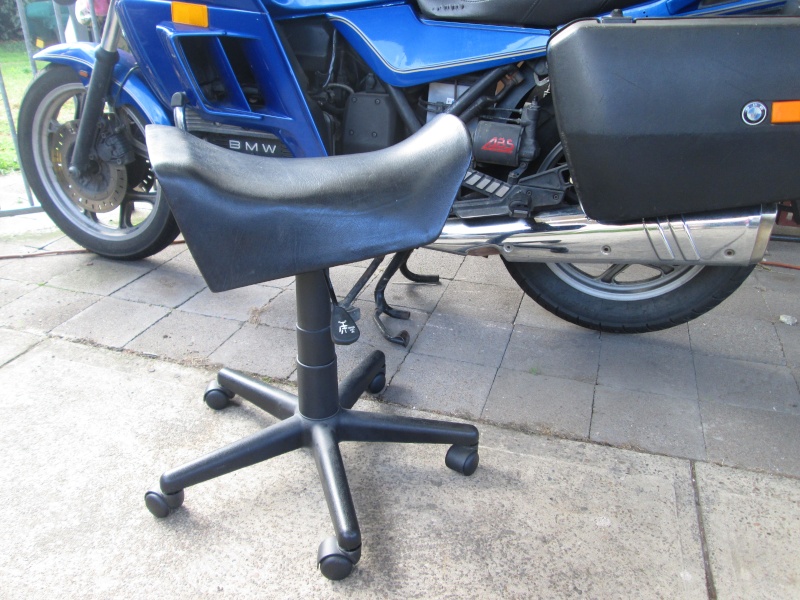 this is the Deluxe model. very comfy, I might say.
the chair I used  was a leather office chair with gas lift , purchased for $7 . All mountings were stripped away, and a simple subframe was added underneath , 25mm x 25mm tube steel was used for the front and sides , with a thicker piece - 30mm x 30mm for across the back rest. Seat was bolted on using existing seat lug holes and allen bolts.
Other materials such as timber or aluminium could be used as an alternative. I will add a plate cover to the whole of the underside later , just to tidy up the ends, probably alloy sheet. and customise it with BMW badges. ( will post pics later).
The tube steel sits flush with the bottom edge of the seat, so plating will mount easily later on.
The chair stem plate was fixed with tech screws.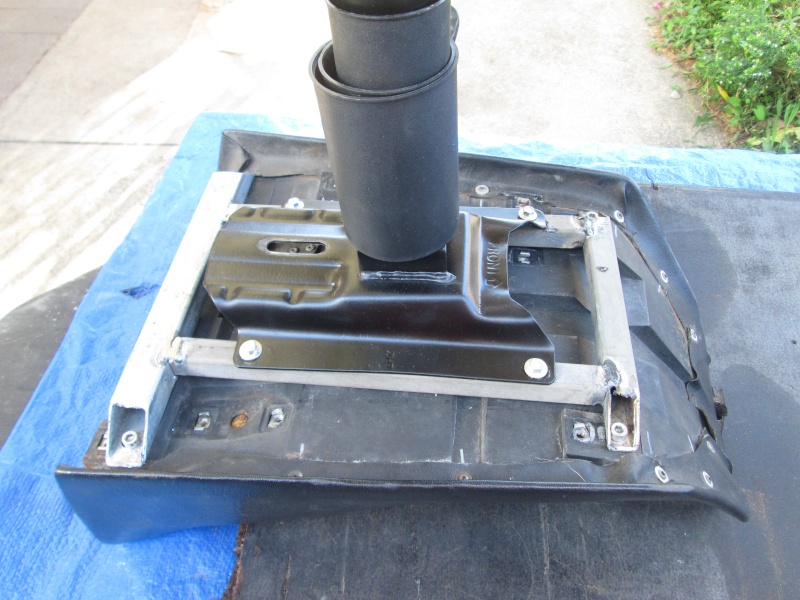 I have to apologise , this one is NOT FOR SALE , but feel free to use the concept and enjoy. Cheers Ed.
__________________________________________________
1987 K100RT  Ex- police        
1989 K100LT  Ol' Blue and "Kart" the Kamper trailer.
  now KAPUT . 
1993 K1100RS  0194321         Colour #690 Silk Blue  aka " Smurfette"
2018 Kart upgrade.