1 forum upgrade on Mon Oct 13, 2014 11:08 am
Crazy Frog
admin
This year, members of this forum were generous again and we collected enough fund to continue to operate this site with all the previous features and even more.
Thanks to all contributors.
For the last month, I am looking at solutions and this is what I propose.
First we renew the previous extra features of the forum:
- renewing the domain name (k100-forum.com)
- disabling advertisement and copyrights
As you may have noticed, when you write a post, you will have the possibility to attach a file to your post.
THIS IS NOT ACTIVE YET
, but as soon as I get feedback from members, I will pay for a 300Mb of extra storage on the forum. We'll continue to use servimg.com to attach pictures to a post (servimg is free and works well for us). Acceptable documents to attach would be PDF, Word documents.....
The forum will pay for another share site with 10 Gb of storage and a 40Gb upload/dowload per month.
This site will be accessible for any member to upload/download files to share with everybody.
I already registered a free account with driveHQ and you can have a peek at it. (
K100-forum file sharing site
)
As this is still a free account, there is a limit on the size of the upload/download  but you are welcome to try it, Please try it with very small files (for example a small text file).
I am planning to pay for a 3 years subscription ($270) but before I do, I want to be sure that it fits our needs.
The actual server hosting the download page may be retired this summer and drivehq would be the cheapest solution for us to host it.
To enter the file sharing site, the password is the same as the actual download page.
Please let me know what you think and if something else should be added.
CF
__________________________________________________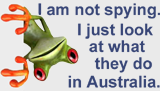 1986 k75, 1985 K100rt, 1985 K100rt/EML sidecar.