Crazy Frog
admin
For the second year, people donated money to help paying for the forum expenses.
As of today, we still have $440 (CAD) in the forum's Paypal account.
By December, I will have to spend around $100 to maintain our level of service and purchase an extra feature to have members being able to attach documents to their post.
The domain name(k100-forum.com) has already been renewed for another year.
I also spent $270 USD for a 3 years subscription to drivehq.com where we can share documents among members (Please login to the download page to get info).
A
big
thanks to everybody who has contributed to this fund.
Money belong to the members of this forum, and if you ever need help to develop/purchase/create something that will be help this community, don't be shy to ask. The approval(or denial) will be taken by a panel of representatives (administrators and moderators) of this forum.
If any money is left over, we will use it for our next year subscription.
Cheers to all
Bert
__________________________________________________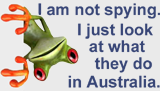 1986 k75, 1985 K100rt, 1985 K100rt/EML sidecar.