zach_ross
Silver member

The parts have arrived and tear down has begun.
Parts ordered so far are as follows; Koso North America Tach/Speedo, Woodrich Clip Ons, 7" Round Halogen Light with mounting brackets, new LED blinkers, and a radiator cover for a naked k75 I am still waiting on bar end mirrors and tail light.
Here it is before 
A 1987 BMW K75S in silver, its a good runner and in good shape for its age. The idea with this build is not to scare away all those K lovers, I am aiming for a style that could have been a factory option for BMW. The results will tell if I achieve this.
The initial tear down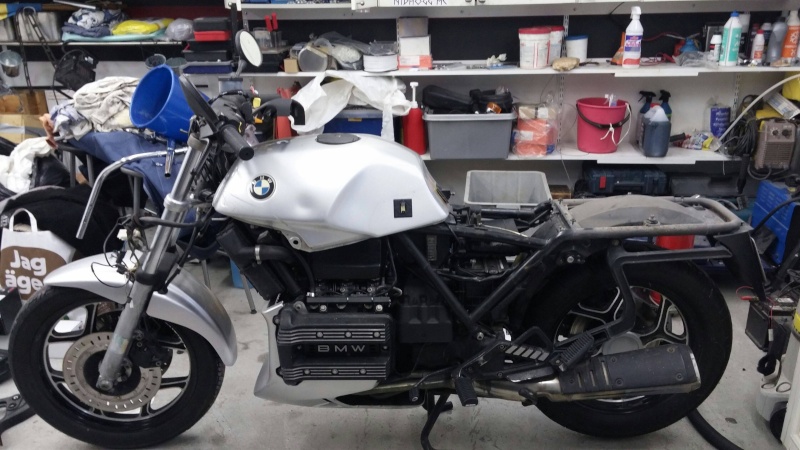 And here it is with some of the new goodies 
I have some parts that will be up for sale for those looking for K75S parts but that I will post in another topic.
Brought the triple tree top home to modify haven't decided if I am just going to mill it down or make a new one on my CNC...
Thats all for now

__________________________________________________
Silver 1987 K75S