OZhoppo
active member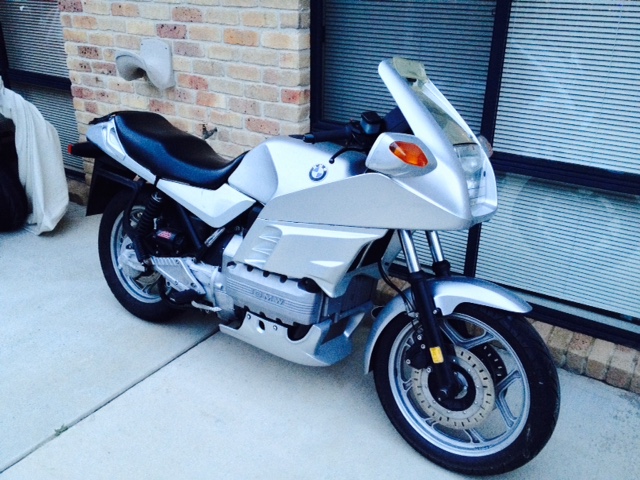 " />
I am moving so it is time for my K100RS to go to a new home.  The bike is rarely used these days and sits at the back of the garage gathering dust.
1991 K100RS 8V - ABS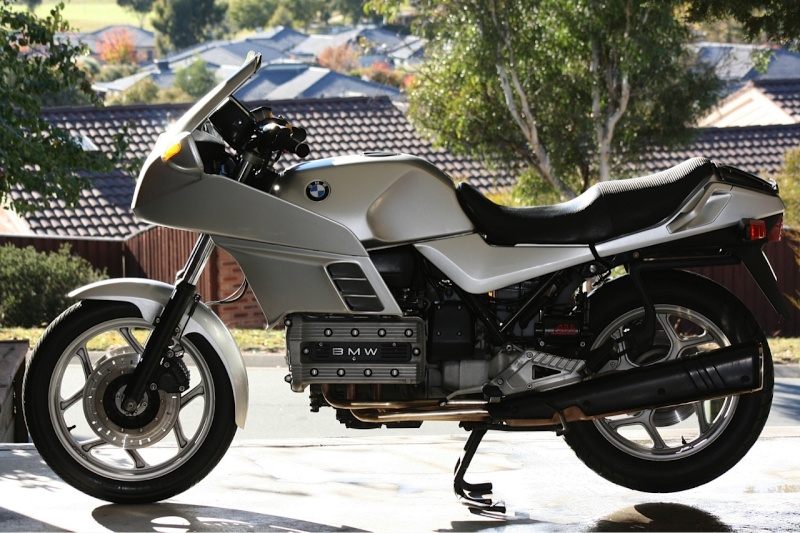 " />
117,000ks 
Tyres are practically new.
The instrument all work and look great - the hazard lights and clock works as well as the GPI (3rd gear displays intermittently)
OEM panniers and topbox.  The panniers are in very good condition while the top box has a bit of gravel rash after abandoning ship during a spirited ride over the Snowy Mountains.  (At least the top box had the good manners to whack me in the back before dropping to the road and deploying it's contents in front of the following riders)
OEM tank bag with waterproof cover and yellow hi-viz cover.
I do have the original documentation somewhere, just having a little trouble working out which box I packed it in.
Paint is original but starting to show it's age a little.  The belly pan has been re-sprayed.
I have added a 1" extension to the side stand to make it easier to lift off - that little mod makes such a difference.  Included in the sale is the valve compression tool and holder to make shim changes a breeze and a Mahle oil filter tool.
It is just out of ACT rego but 3 months rego will go on the bike at sale.  I am looking for $3,500 ONO
OZHoppo