JayceLane

active member

So I did a part swap on my previous bike for this 1984 BMW K100RT.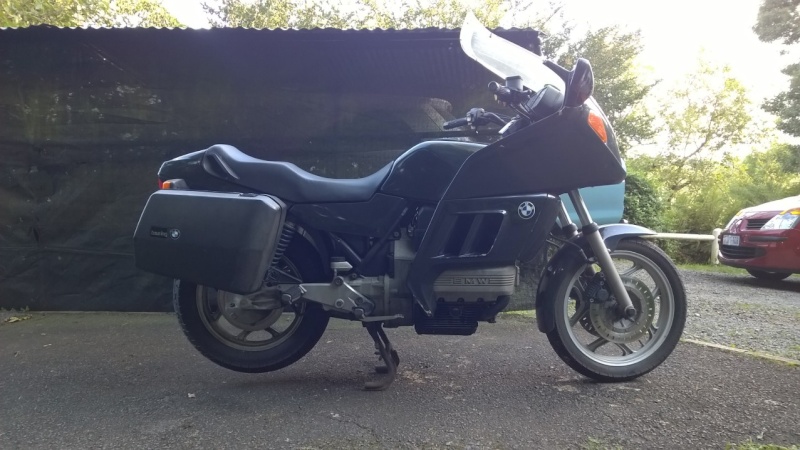 This is the worst part of the bike.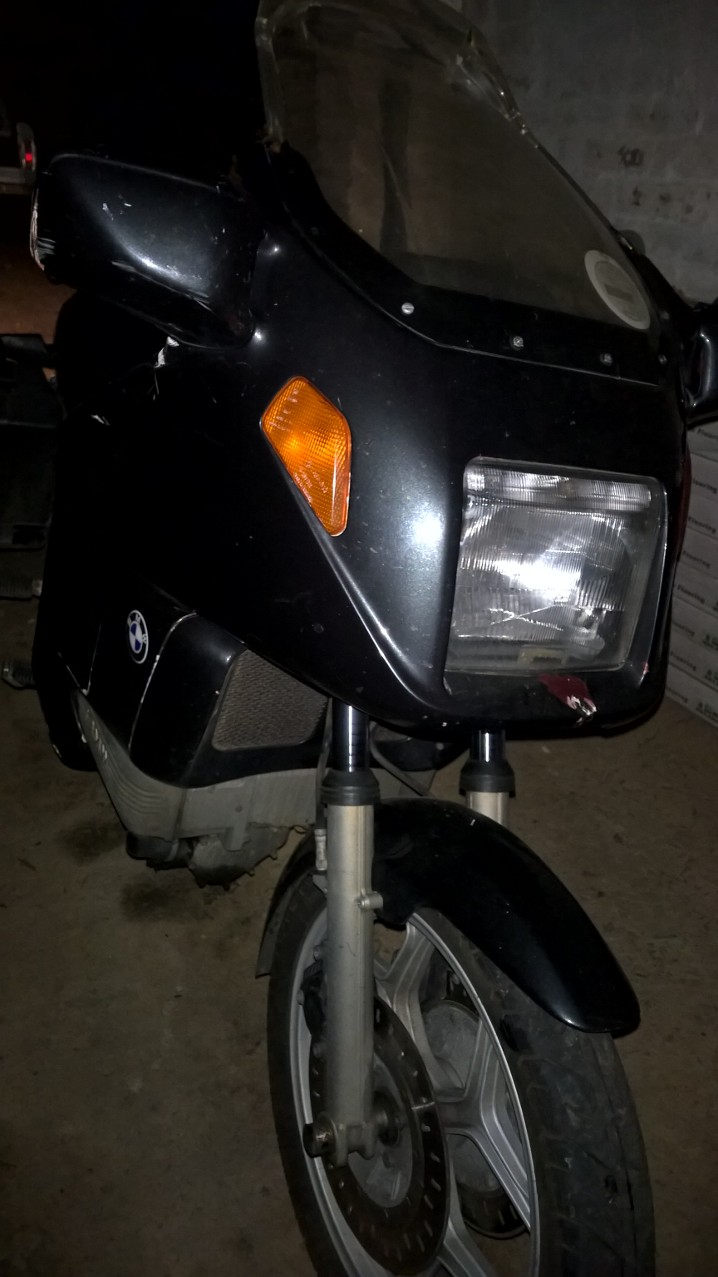 The bike got dropped by the loading company when the 2nd owner bought it.  You will note paint coming loose below headlight, paint scrapped off mirror and just below the mirror you can see the fairing is cracked slightly.  With the drop the inner right forward storage box is cracked.  Panniers are a bit rough, with the top latch on one of them bust.  Also with the scrapes I can see she was what appears to be burgundy before this.
The history on the bike is such, that the 2nd owner had it for 6 months, reason for selling is that he is a big guy and when his wife partners up with him, she ends up sitting on the edge of the sit, which is uncomfortable for her.  During the six months he would ride it to an Anthracite mine that he worked at which is 350kms one way, leaving Monday coming back Friday.  So mechanically she is in absolutely fine form, from what I can see, barring some cosmetics.  Odometer broke during this time, which means the current reading of 75000 km by the 1st owner is understated by about 4000km.


Last edited by JayceLane on Wed Mar 18, 2015 7:22 am; edited 1 time in total