sidecar paul
Life time member
Some time ago, I think it was Kaptain Holister, suggested using generic vacuum tube caps rather than the BMW originals.
That prompted me to search e-bay for 4mm vacuum caps and I found these from China.
http://www.ebay.co.uk/itm/151669877430?_trksid=p2060353.m2749.l2648&ssPageName=STRK%3AMEBIDX%3AIT
Being longer and parallel, they are much easier to get on and off the vacuum take off points on the throttle bodies than the original short rounded ones, particularly No 1 cylinder with a fairing fitted.
I recently found 2 originals that I had dropped at some time, lurking under the air filter casing.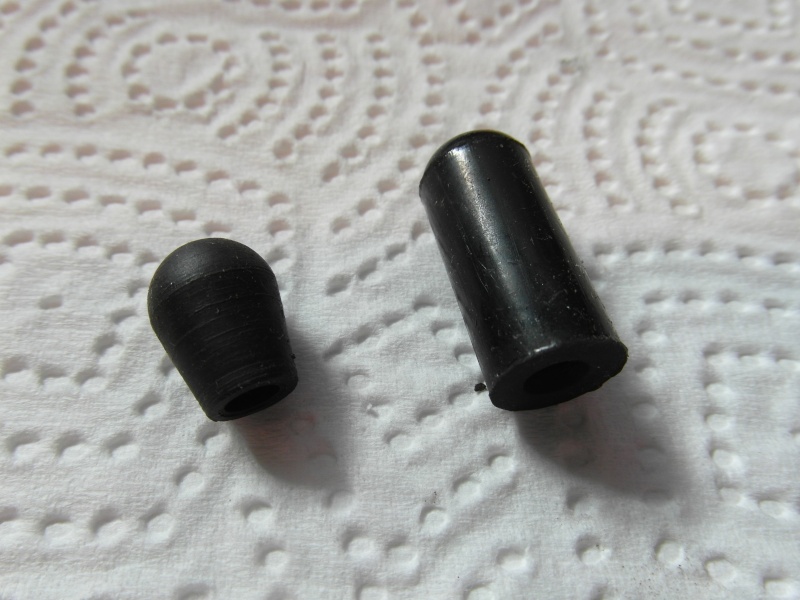 Being silicon rubber, they should be less prone to splitting with age than the BMW ones.
Paul.

__________________________________________________
'84 K100RS (0014643) (owned since '85), 86 K100RS (0018891) with Martello sidecar (built as an outfit in '88),
'51 Vincent (since '67),'72 Montesa Cota (from new), '87 Honda RS125R NF4 (bought 2015) 
....No CARS never ever!