Born Again Eccentric
Life time member
Whether it's an effect of the clocks going back and hour last weekend or just the effect of a rainy gloomy day in Bristol, for some reason in the space of about 5 minutes I had 'em all coming at me.
Red light jumpers, jay walkers, a broken down van in offside lane and to cap it all an indecisive motorist who wasn't quite sure which lane he wanted...or even which direction he wanted to travel! 
https://vimeo.com/143782689
Fortunately, the impact was slow and I didn't come off (benefit of having a foot on the ground and both front and rear brakes applied) and no damage was done. What an eejit! At least he got out, checked there was no damage and apologised before moving off again.
Just as well really - checking on line shows that he had no road tax and no MoT...and I suspect no UK licence (judging by his accent - he wasn't from around these parts) or insurance (but I can't prove that).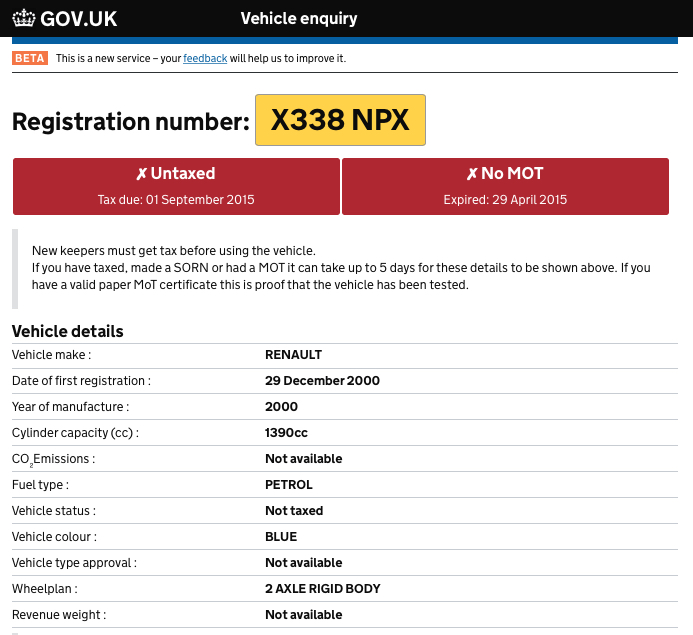 Days like this are exactly why I invested in a camera for the bike! 
__________________________________________________

                              Paul  
"Heidi" K100LT 1991 (Grey) (VIN 0190172 Engine No. 104EB 2590 2213) - 5th owner. January 2014 (34,000 - 61,000 miles and counting....)
"Gretel" K100LT 1989 (
Silver
Grey) (VIN 0177324 Engine No. 104EA 2789 2211) - 4th+ owner. September 2015 (58,500miles and counting....). Cat C Insurance write-off rebuild Feb 17
"Donor" K100LT 1990 (Red)  (VIN 0178091 Engine No. 4489 2024) - 6th & final owner (crash write-off now donor bike).   June 2012 (73,000 miles) to November 2013 (89,500 miles)