Kyle10
Life time member
Noticed the smallest of a puddle 'neath the swingarm which turned out to be brake fluid. I couldn't tell where exactly was the breach so I removed the peg plate and inspected the whole assembly. All hoses and connections looked fine.
I was examining the reservoir itself when out slopped a some fluid on my hands. I found the tiniest of holes, actually a missing shard of plastic. Strange, sez I so I gave the whole thing a squeeze and it burst open in my hand (brilliant, I know).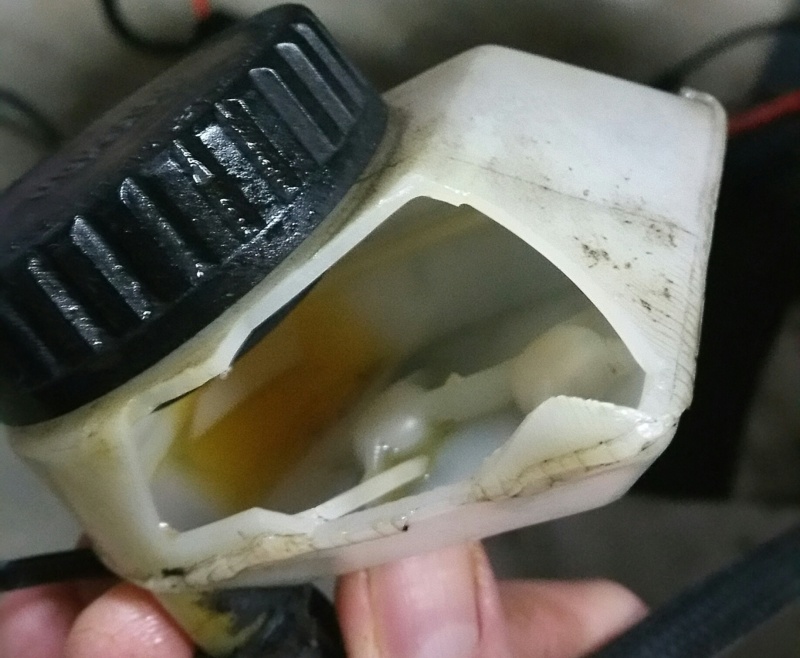 My question: Since a replacement is in the cards, could I replace it with the later 'barrel' version that mounts on the upper frame near the battery? If 'could', is it a good idea? Seems like it'd be a bit more sheltered from sun, grime, salt, rain, etc. up there. New hoses, some rerouting, and voila?

__________________________________________________
1985 K100rt 0052183
1983 Honda VF750 007713