Beamer

Platinum member
Here are close ups of the internals of the Bosch air flow meter used on the K series BMWs.  These include one with the later factory mod. which hard-wires around the dry point connections. Note extra wire on the wiper contact arm and the small wires from each pin of the external connector to the contact pads on the substrate.
These extra wires could be an impediment if we want take the plate out to file the holes in order to restore a clean wiper track on a defective unit.
The Bourns  production dates can just be seen below the wiper arm : 8932 , 8423 . I'd guess that is year and week number. The part number on the plastic cap is identical which means that these two models are indistinguishable from the outside. A lack of rigour which I find very un-german.
Early standard model: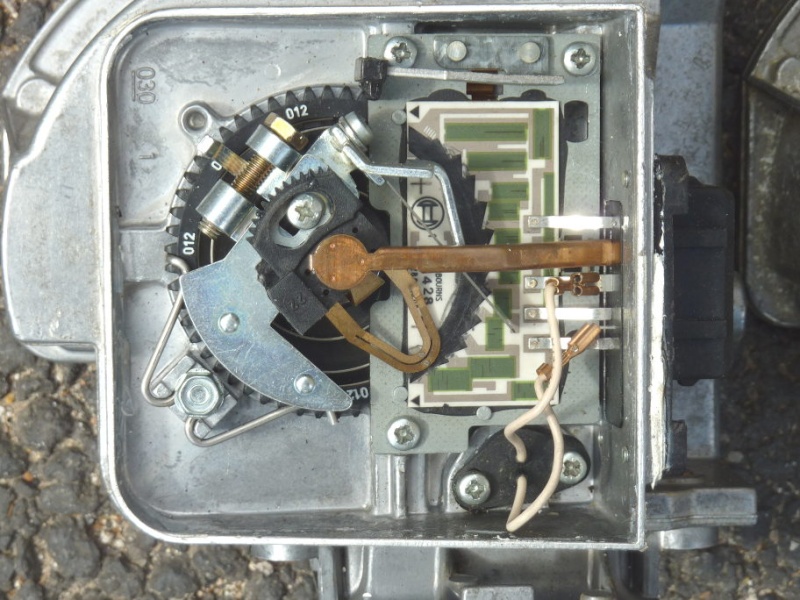 Later factory modified model: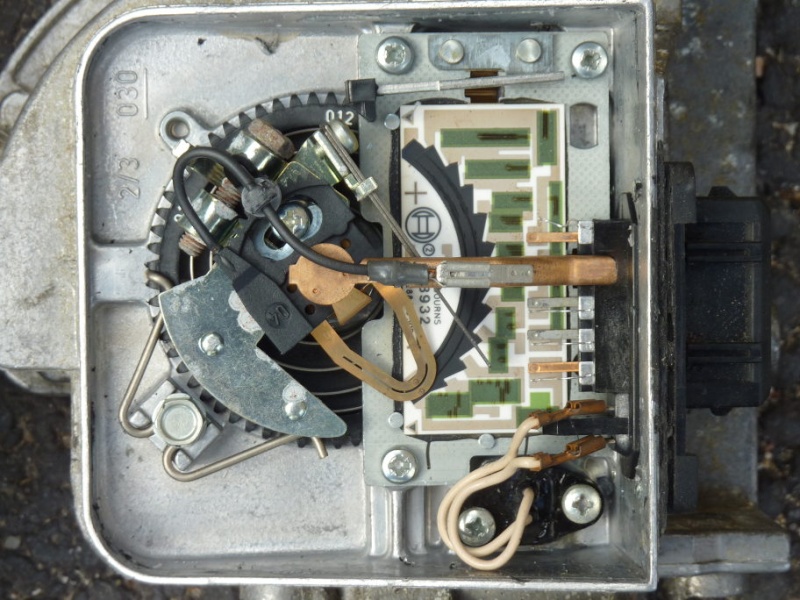 Also note the poor condition of this unit : the fine laser trimmed slots in the green rectangular resistors have gone all furry looking. I think this unit has been badly stored off the bike and that this is probably damage due to humidity. This underlines the need to properly seal these units if they are re-opened. It is probably a good idea to get a can of dry air ( used in electronic and computing applications ) and purge the moist, ambient air before resealing. [ Or at least seal in cold morning air not on a warm summer's day. Contrary to what we usually think, warm days may feel dry but the air contains a lot of humidity. A cold morning with 5 degree C air, an hour or two after sunrise is ideal ]
It's not quite the disaster that it appears to be though the resistor values are somewhat from where they should be and this will deregulate the output from the correct injection curve. They will almost certainly degrade further.
There is also the question of the sealant used. Common silicone sealants as used for sealing engine casings contain acetic acid which is know to be aggressive to electronic circuits. Whether it would affect the resistor board, I'm not sure.