---
1 Bruces Beemer Wed Apr 27, 2016 7:38 am
Ed
Life time member
__________________________________________________
1993 K1100RS  0194321         Colour #690 Silk Blue  aka " Smurfette"
2018 Kart upgrade.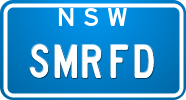 ---
Saxon7
Life time member
Mate...it looks a bit the worse for wear.....gone to pot almost.
---
rosskko
VIP
Hah, that is the guy lived in Eastwood, NSW that I bought some parts from.
Absolute bit of rubbish. All been re sprayed, with a rattle can.
Think he wanted some stupid amount of cash for it also.

__________________________________________________
1986 K100RT VIN 0093801K100RT with summer fairing for a northern visitor

Basic/2 6308802K100CJ  05/1988

K1100RS 0194321
Permissions in this forum:
You cannot reply to topics in this forum