1 Sunday ride Mon Aug 29, 2016 11:04 pm
Crazy Frog
admin
Last Sunday, I had a nice ride on the Nova Scotia south shore and posted few pictures on my facebook page.
Charlie posted the following comment: good to see Bert!
Then I realized that other than my K bikes, very few pictures of me were ever posted. I am mostly known by my avatar.
Here are few pictures to correct it.
On the highway with a big smile.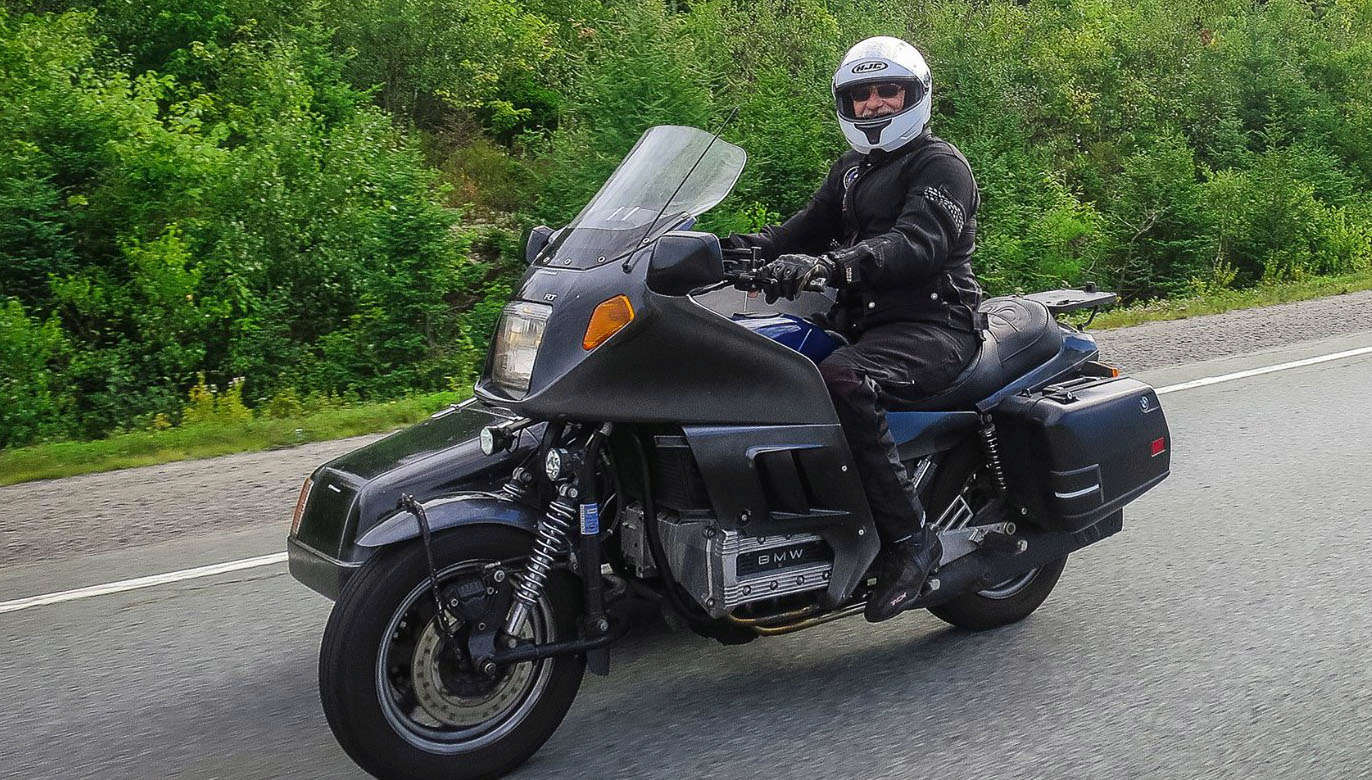 Looking at the picture, I realized how much the windshield of the sidecar is bending with the wind pressure. The top is normally straight but on the picture it bows in.(Speed was about 120km/h)
A friend resting in the sidecar during a stop.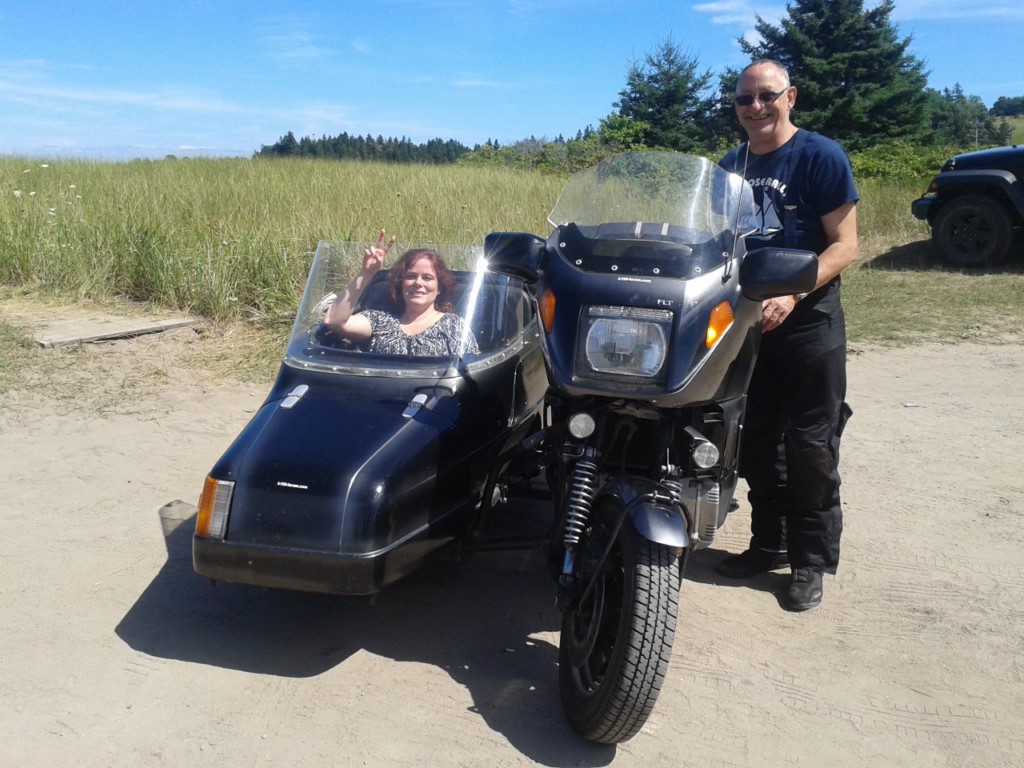 __________________________________________________

1986 k75, 1985 K100rt, 1985 K100rt/EML GT2 sidecar,
1999 K1200lt/Hannigan Astro Sport sidecar.