klompy the grey brick
VIP
Received this request to sell a K75RT from an older rider...
John,
                                 1994   K75 RT
Yes because of my arthritis I have trouble with the clutch from time to time together with some sciatic nerve problems in my leg. When I am good it is great to ride but I have not been able to take it out for some months now.
The bike has only done 18678 kms (genuine). I bought it a few years ago via a bike shop from a guy who bought it new, rode it for a bit, then dropped it (they are heavy). For the next 15 years he rode it down to the bike shop, got it registered and then put it back in storage. I serviced it and had the fairings repaired and repainted. And the motor crash bars replaced (the picture does not show the crash bars which I fitted after it was taken). The only thing is the ABS light does not go out. I am looking for $7500 ono for it.
Regards
Alan
Photo to follow...contact me and I will pass on email/phone number of owner.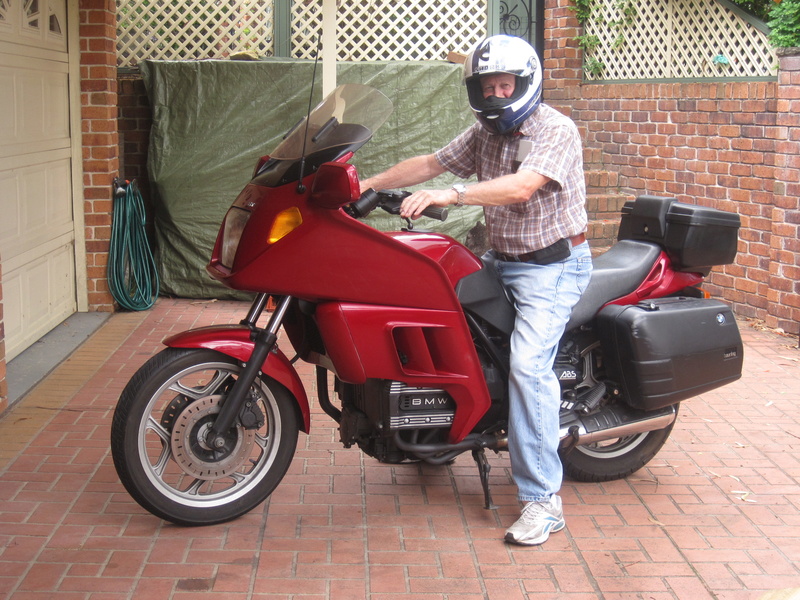 __________________________________________________
KKlompy
"Grace" 1984 K100RS Silver VIN 0019026 Mitt eine Staintune Zorst.
"Olivia" 1997 K1100LT Dark Grey VIN WB1052600W0237453.
| | |
| --- | --- |
| Chassis number | 0019026 |
| Vehicle code | 0503 |
| Series | K589 |
| Model | K 100 RS 83 (0502 ( 0503 ) |
| Body type | K 100 RS 83 (0502 |
| Catalog model | ECE |
| Production date | 1984 / 07 |
| Engine | 0513) |