Motorbike Mike
Life time member
Some of you will know I have this very low mileage 1984 K100 Basic, I've had it for about 18 months. It had suffered from poor storage conditions so the condition was very average and last on the road in '92. I got it running really well and ran it for a while but the old achilles heel of the perforated petrol tank made me empty the tank about this time last year and it's been in my heated garage since.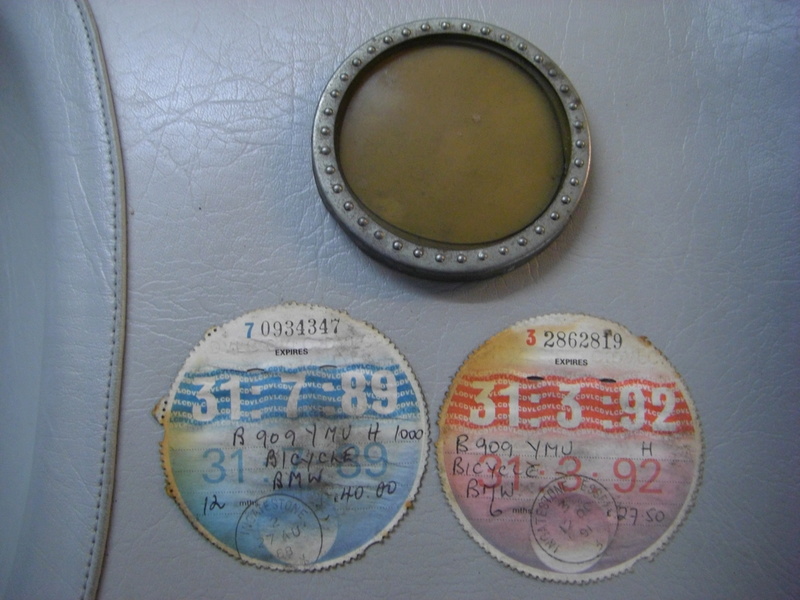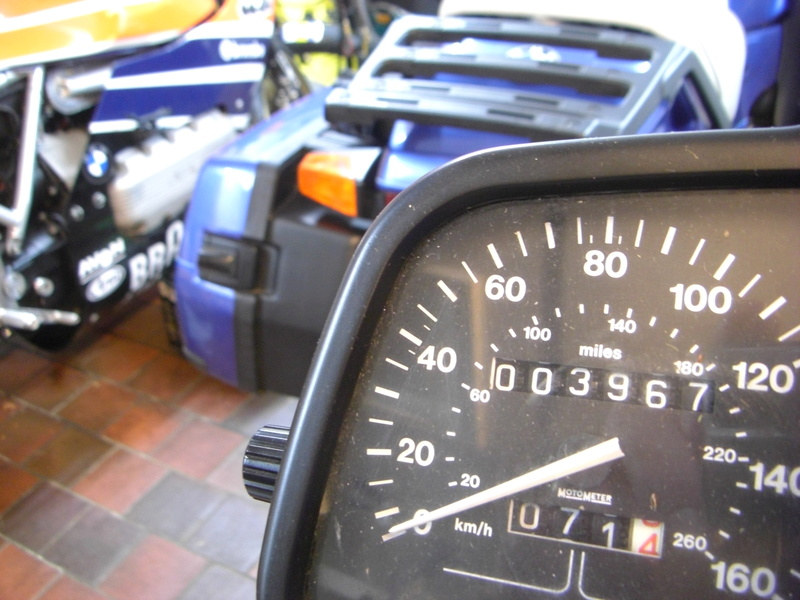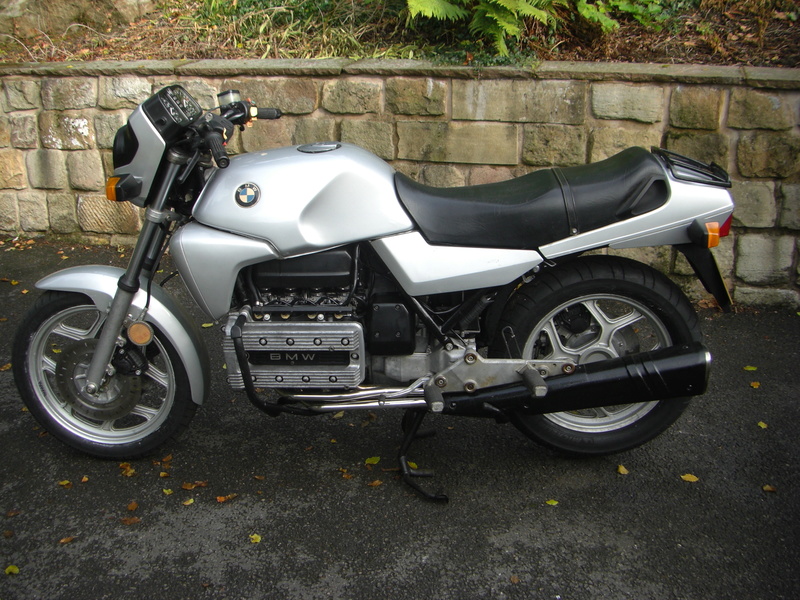 I've looked for a replacement tank but not found one so I'm going to weld it up and repaint all the bodywork to keep all the panels right with one another.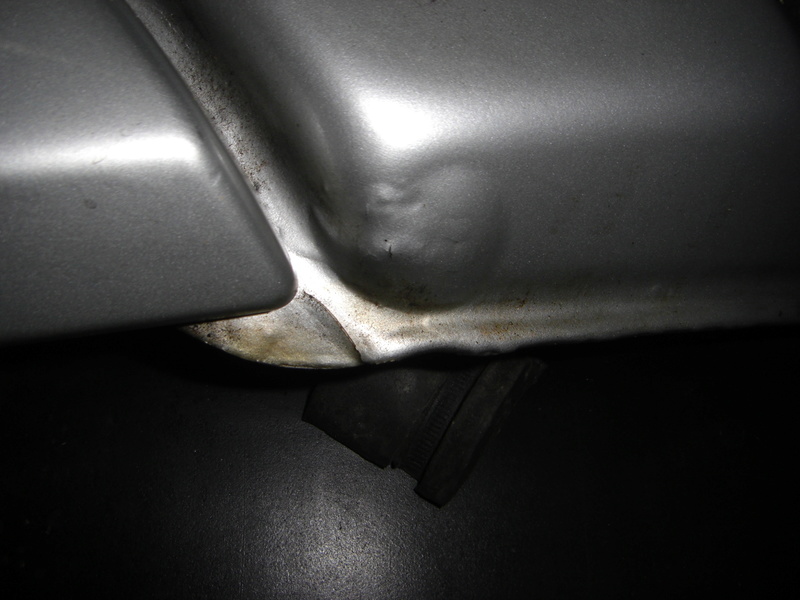 The bare alloy on the motor, gearbox, swing arm and bevel have suffered but not the worst I've seen. I had an hour last weekend with some soapy water and a soft wire brush and while it's much better I'm not quite there. The reason for that is that the previous owner had attempted a clean up with a wire brush in a drill-NOOO!
I've tried to show the condition of the alloy but it's not showing it's true condition in the images.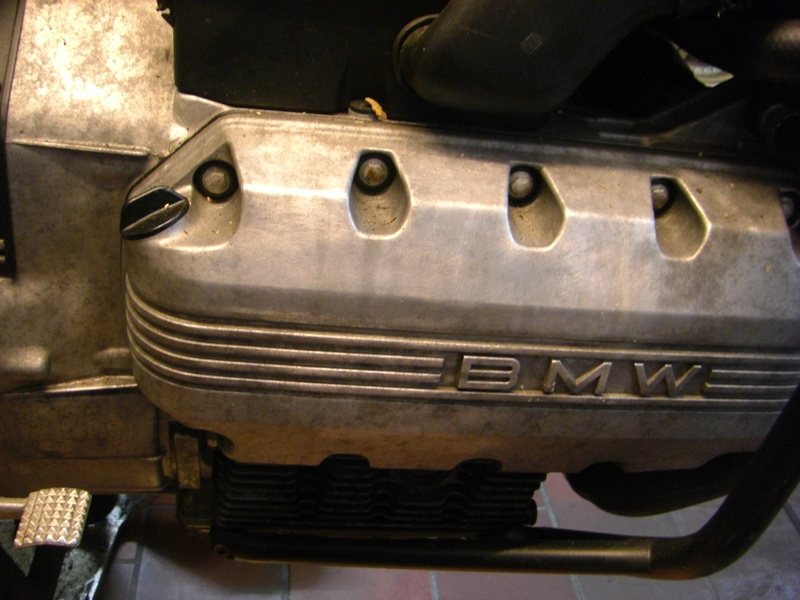 Note the slotted rear disc,All K rear discs were replaced by BMW under warranty-except this one?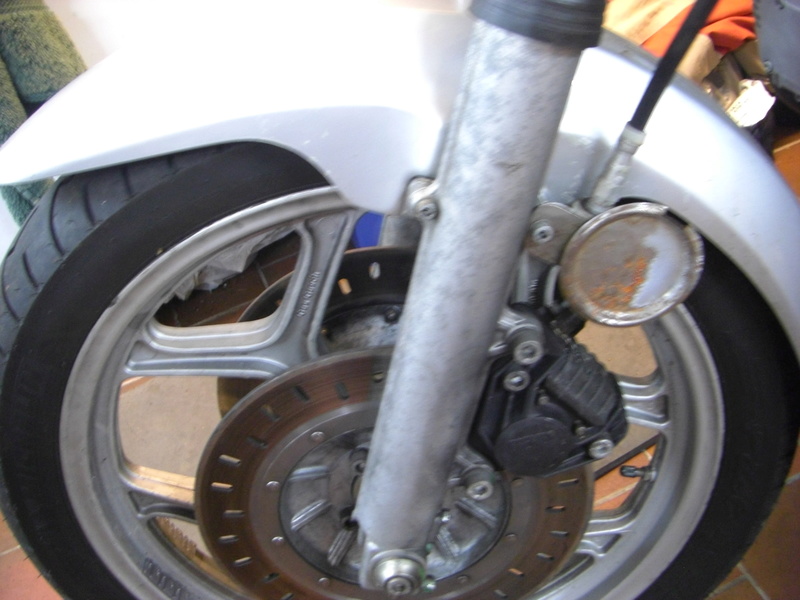 Here's the cam cover I've cleaned manually.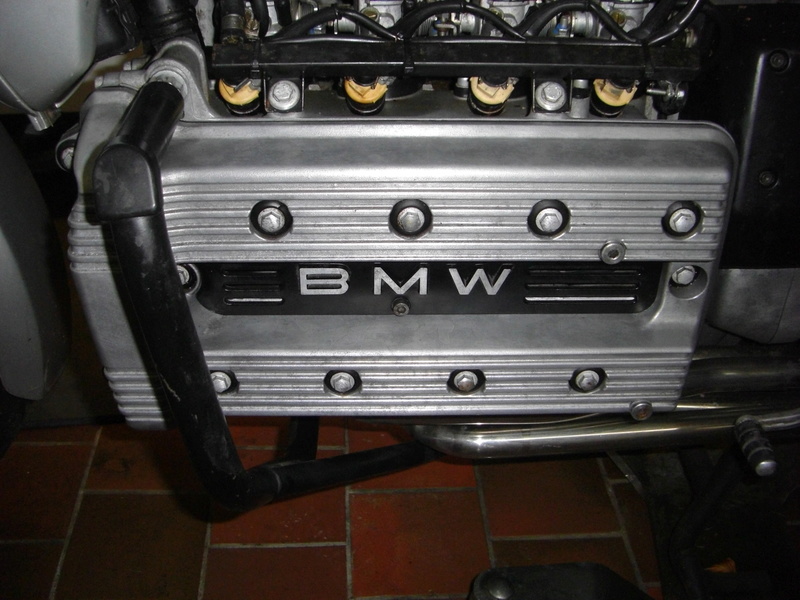 Stripping all the outer cases, gearbox etc isn't going to happen. I'm after a brighter bike not a fully restored trailer queen. So with that in mind I found this little hand held blaster.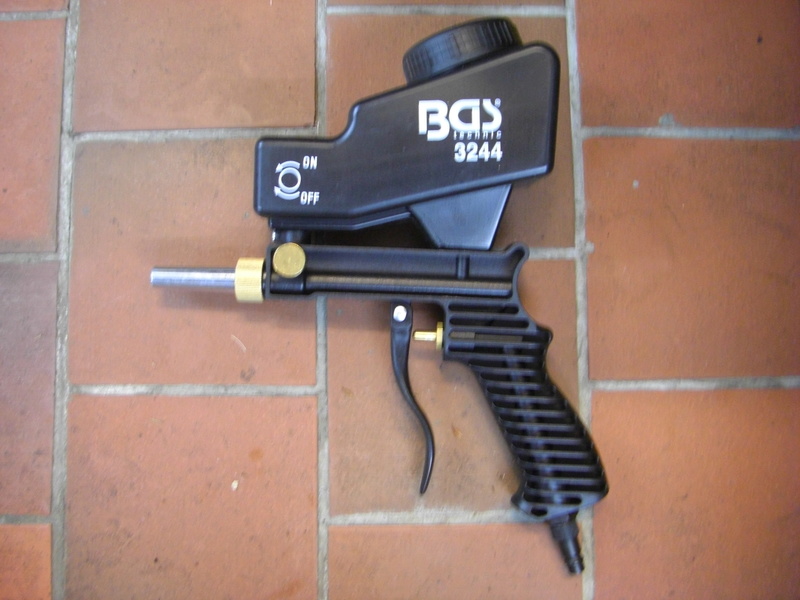 A variety of media can be used but because I'm leaving the bike intact, I'm going to use Soda as it's harmless unless you put too much on your dinner!
Hopefully I haven't wasted my time and money and if it works, we of the K clan may have found a way to keep our alloy clean.
I'll try it out this weekend and report back.