Gaz
Life time member
I'll have to review my motto of "Every day is a good day for a ride - some are just better than others."
Today was just TOOO HOT in our parts.
Went outside to try to save the herb garden about 3:30pm and here are the temps on my verandah.
In the shade 48 degC/118 degF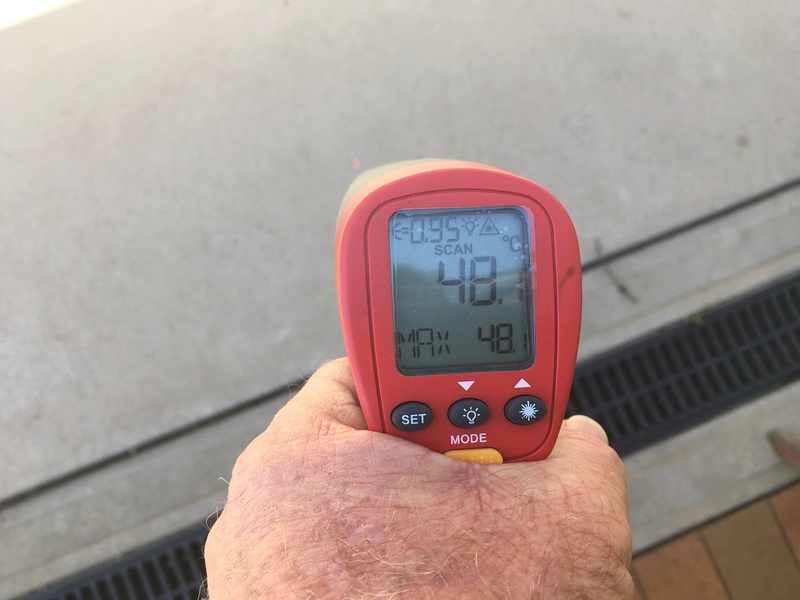 In the sun 59 degC/138 degF
Still over 40 degC at almost 8:00pm.
So any of my friends in the northern hemisphere that are enjoying some frost or snow I'd love some this way.
Cheers

__________________________________________________
Gaz
1990 K75 6427509; 1987 R80G/S PD 6292136; 2010 G650GS ZW13381; 95 K1100LT 0232224