Crazy Frog
admin
First time that the sidecar saw the sun light in over 4 months!
Last week we still had snow on the ground and today we had 24 degrees Celsius.
I couldn't resist and had to see the real color of the rig. It will still take me another week to two weeks to do the maintenance on the bike but I am anxiously waiting for the first ride (Just let DOT plug the craters on the road. ie: potholes).
Here are the first pictures...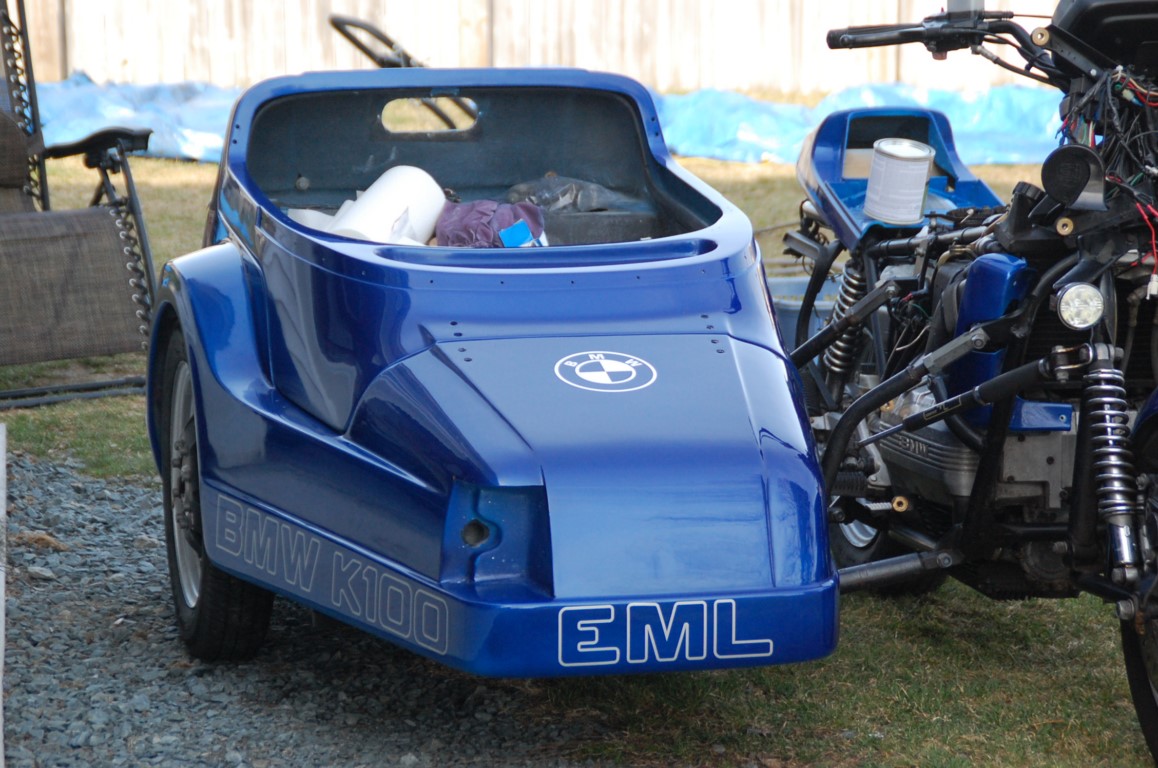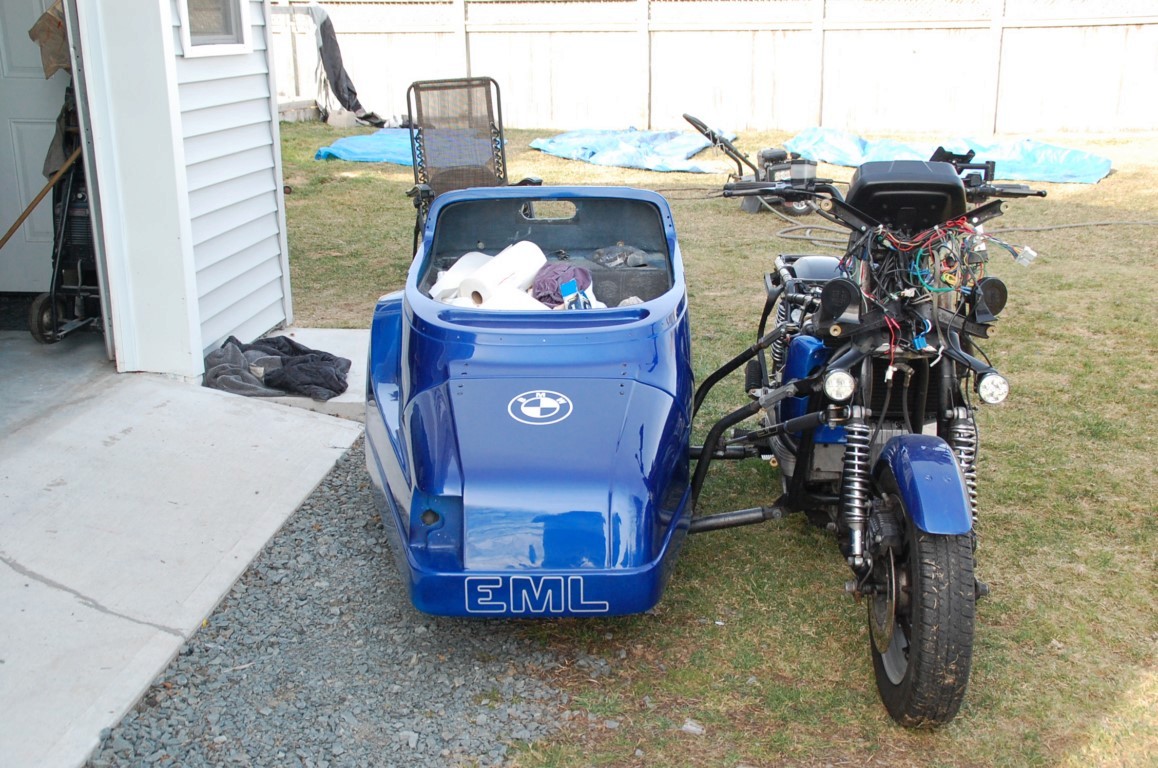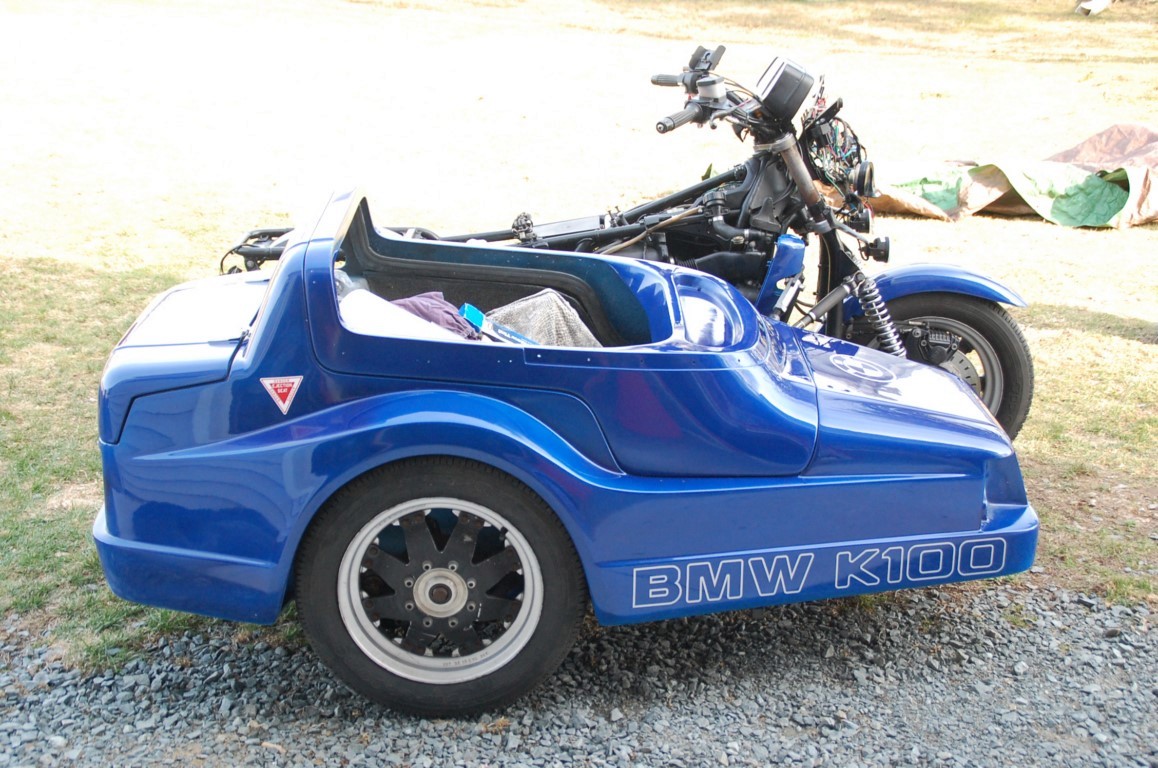 The dogs want a ride!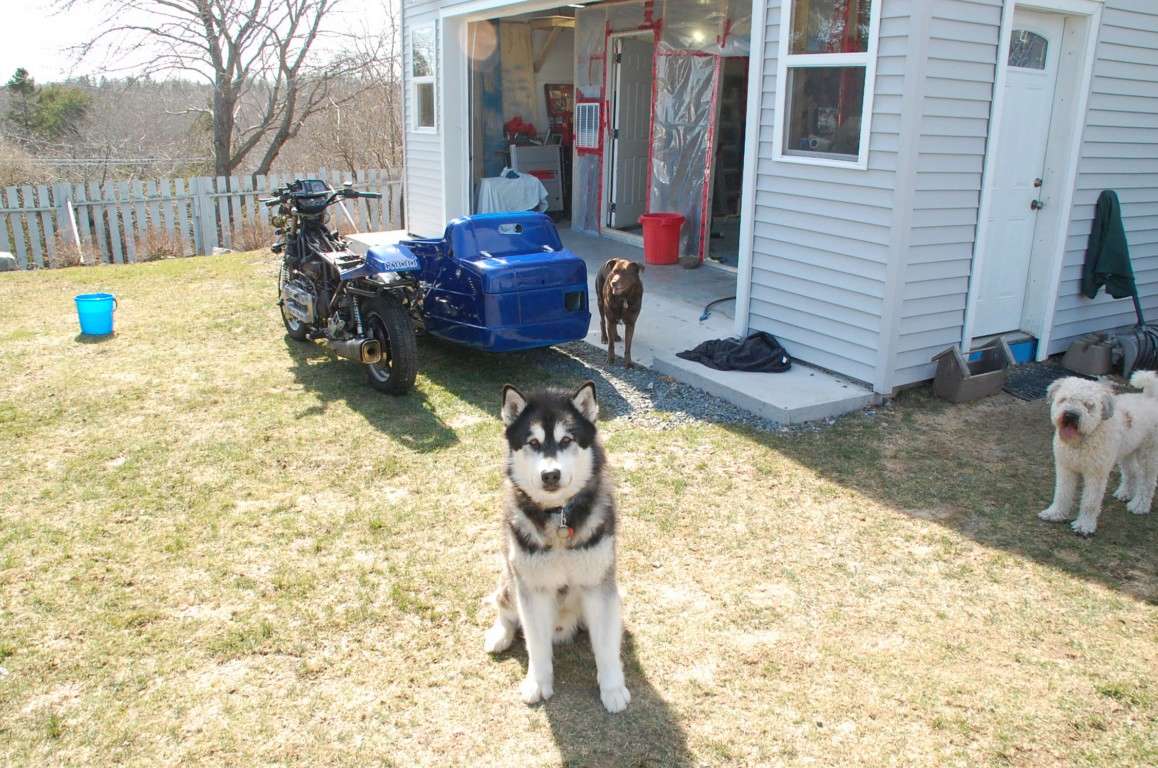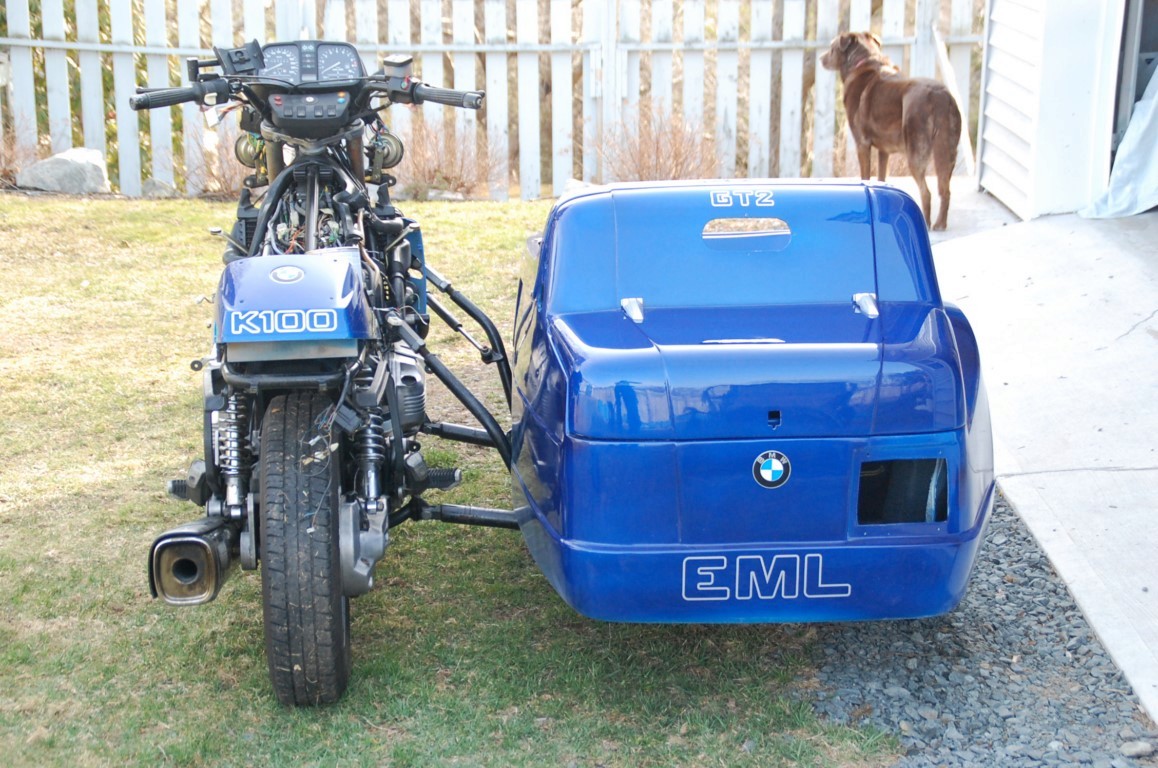 __________________________________________________

1986 k75, 1985 K100rt, 1985 K100rt/EML GT2 sidecar,
1999 K1200lt/Hannigan Astro Sport sidecar.