1 Have a seat on Sat May 13, 2017 3:24 pm
duck
Life time member
After years of using an overturned five gallon bucket to sit on while working on bikes, a while back I stumbled upon a better solution. I've been using one of these for a few years now and find it very handy. It's sold as a gardening tool but works great for bike maintenance.
Works great as a small low bench seat.
Can be flipped over to pad your knees or for a low to the ground seat.
Folds up easily for storage.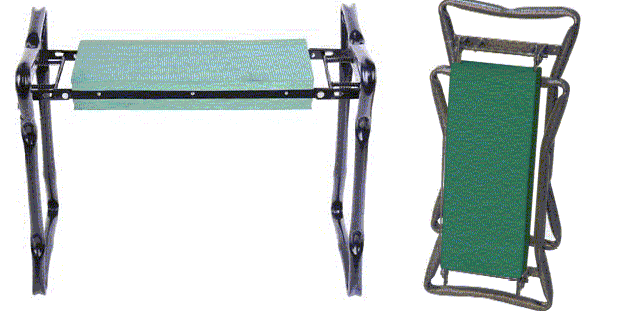 Search for "garden kneeler" to find one. (Currently about $18 at Walmart)

__________________________________________________
Current stable:
86 Custom K100 (standard fairing, K75 Belly pan, Ceramic chromed engine covers, paralever)
K75 Frankenbrick (Paralever, K11 front end, hybrid ABS, K1100RS fairing, radial tires)
86 K75C Turbo w/ paralever
94 K1100RS
93 K1100LT (x2)
91 K1
93 K75S (K11 front end)
91 K75S (K1 front end)
14 Yamaha WR250R
98 Taxi Cab K1200RS
14 K1600GT