jbt
Platinum member
Hey, I just realised that I had not posted pics of my recently acquired K1 sidecar.
I love K1, and sidecars.
I ride sidecars for 20 years now, I still have an old sidecar, a bitza made of R60 frame, R60/5 engine with R80 cylinders and heads, /6 body and a Jewell chair.
The k1 was an old dream I eventually realized 2 years ago, with a full restoration. 
And I was looking for a K bike sidecar, due to its reliability and its mechanical design that fits this use.
Then, 2 month ago, I saw an ad on a website for a used K1 with a Panda sidecar.
No time for reflexion...but no money. I immediately sold my 600 XT Ténéré and Toro tilting sidecar and, once that financial matter resolved,  bought the K1.
OK, it looks...strange.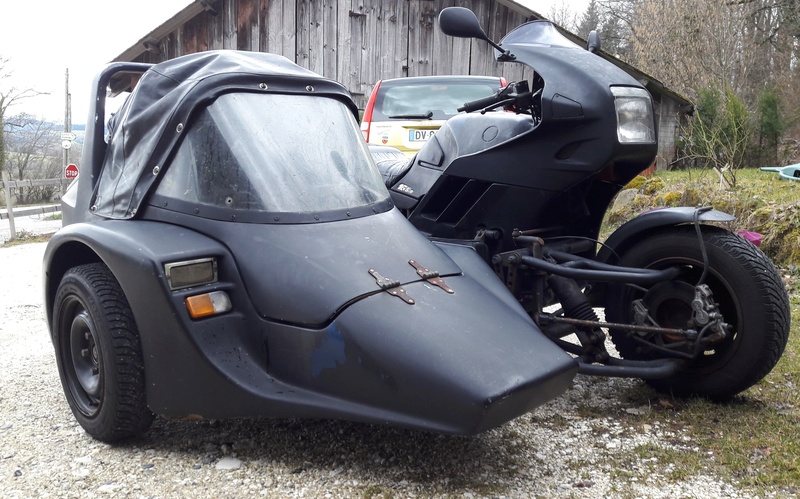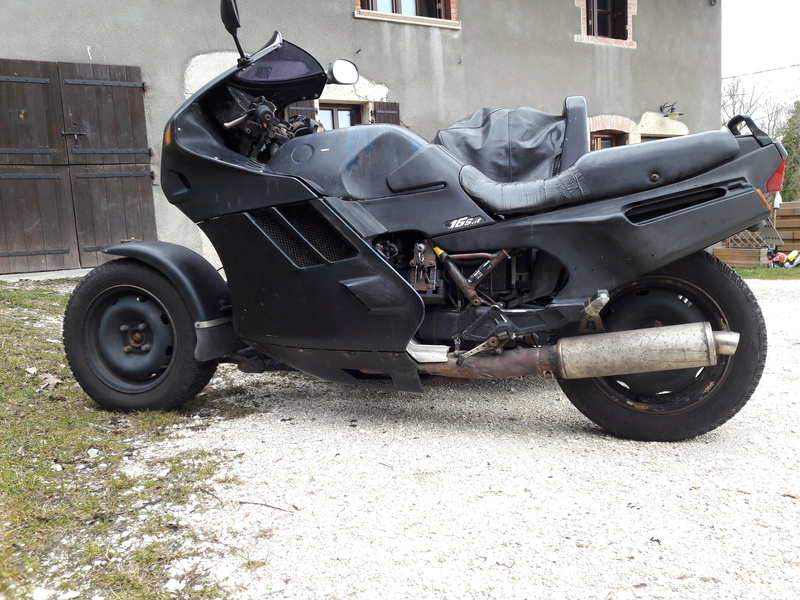 Looks like I won't have a price at Peeble Beach this year.
The rig was used mainly in winter, on salty roads. So its very, very rusted. In fact I never saw so much rust on a bike!
The body was quickly painted in mat black, to hide the defects of the original blue paint, and to match the corroded parts in alloy.
When a friend looked at it for the first time, he asked me if it had burned...
But, in spite of its rats look, and of the 220 000 km on the tacho, it runs like hell!
The engine is perfect, transmission also. Good suspensions (Fournales at rear, Ohlins on the side, Kawasaki GTR air shock in front) and the multi linked front end made by BCS, a former french maker, combine with the large width to provide excellent stability and grip. It's almost impossible to lift the front wheel, even on purpose, and the front wheel remains stuck on the tar with this design.
The 3 brakes had suffered from the winter use, and the master cylinders need an overhaul because it's not very powerful.
So...I'll have to make a full paintjob on it, because usually kids are smiling when they see a sidecar, but this one scares them if they're not Batman fans.
A lot of work to do, with a complete dismantling, sanding and painting. Not today, that will wait next winter!