Soapdude
active member

I just picked up this beauty from a member of this forum. I'll leave him to chime in if he'd like, or maybe you recognise the bike. It even has a k100-forum sticker!
I'm originally from the USA and have always been around motorcycles. I've owned several vintage Hondas. The largest was my prized 1979 Honda CB750F Super Sport. I've been in Australia for a few years, and have been looking for a bike since I arrived. For several reasons, mainly cost, I have put off buying one until now. I picked this 1988 K100RT up late Tuesday and spent the better part of yesterday riding approximately 400ks to the coast. I'm currently in northern NSW and plan to ride the bike to Adelaide to do the rego early next week.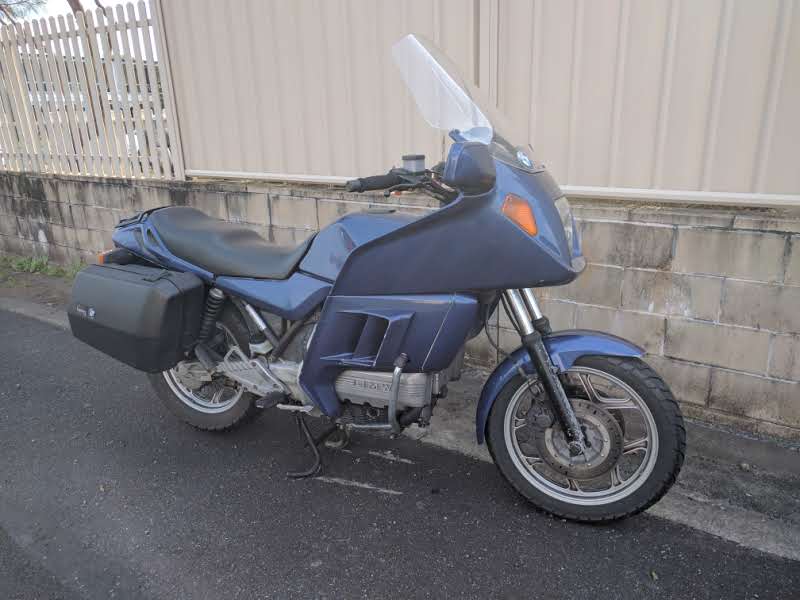 As you can see, it took me a few tries to get the center stand working, but I think I've got it now! The ride yesterday was really comfortable, but I have to agree with the general consensus on the seat. It has to go. A large portion of my riding will be long-distance touring, and I'm really looking forward to changing the seat.
The bike only has the right pannier, but I've just picked up a set on Ebay for a decent price, so I'll have an extra RH pannier if anyone needs it. I'm planning to install a water bottle holder of some sort in one of the glove boxes and fit a radio. I'll try to update the forum on my progress.