jkh

active member

I have a '92 K75RT with the original electric windscreen. At one occasion i had a piece of tape on the inside of the windscreen. When i pulled of the tape a very thin clear folio came with the tape of.
Since the screen is very scratched i was surprised that the area where the folio came of, was clearer and without scratches - look at photo to se the clear area on the left where the tape (and the folio) was pulled of.
Does anybody know the purpose of this folio?
Does it harm the screen if i remove the folio and thus the scratches on the rest of the inside area of the windscreen?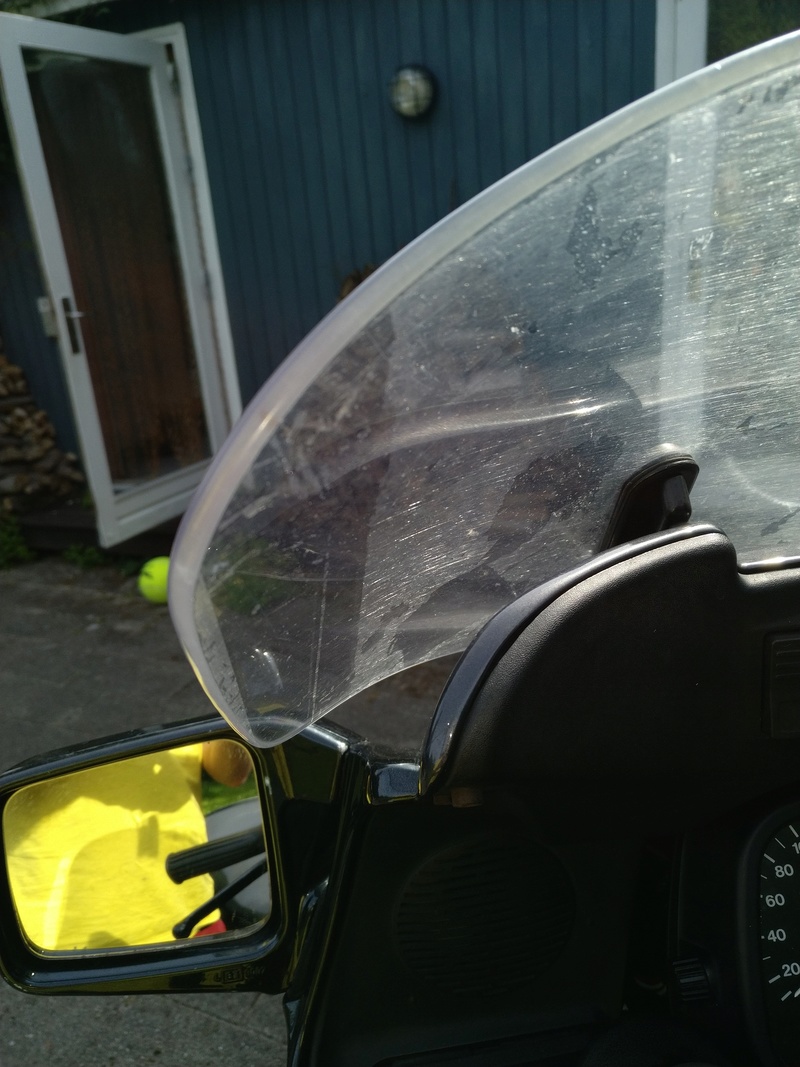 __________________________________________________
'93 K75RT - Previous bikes: '53 AJS matchless, a lot of 70'ties honda sohc/4's and some MZ's