88
Life time member
A terrible case of the K-Pox has broken out in Ireland " There nothing more we can do" Doctors said, " Just palliative care now, take him home and feed him articles and forum threads".
88 has gone and got the Big Kahuna......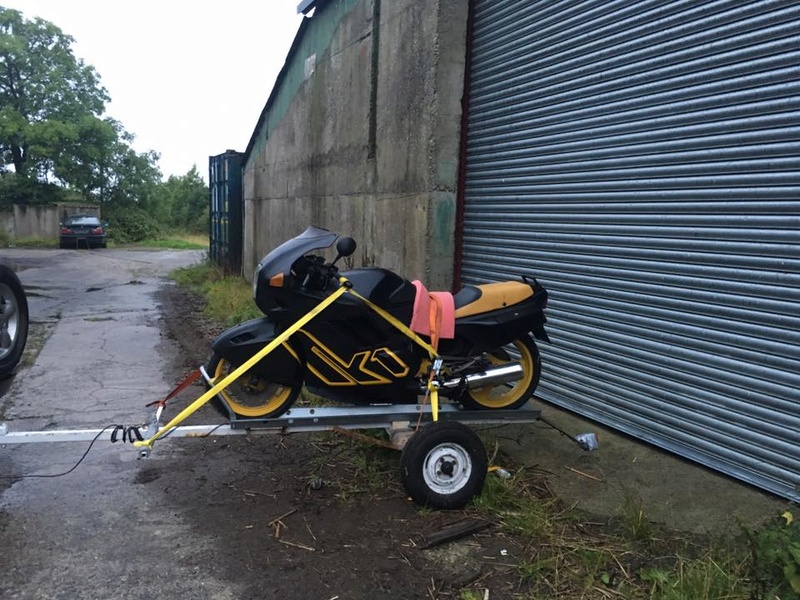 Actually the deal was done a while ago but I had to sort some space at home and a few minor issues with the bike to get it up and running.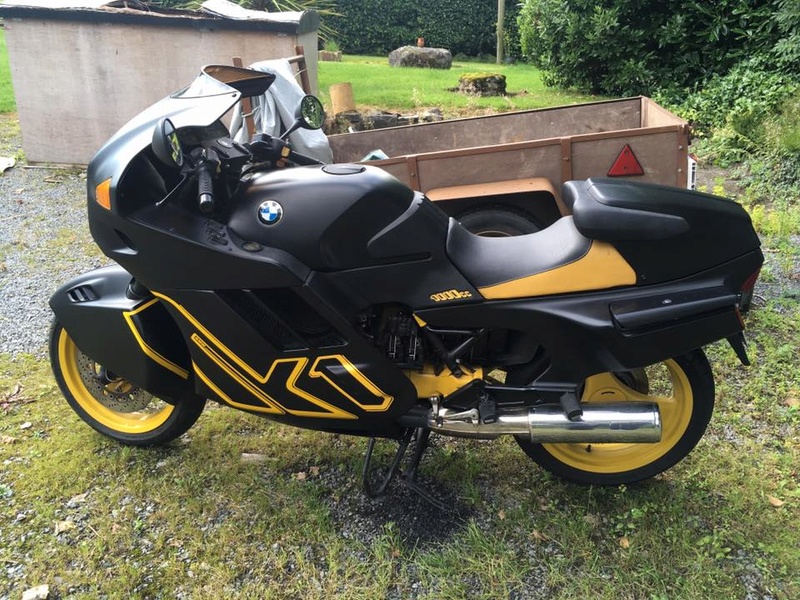 The biggest problem was starting it. A dodgy gear position sensor, clutch swith and sidestand switch meatn I couldn't get it to stay in neutral or stay running. After fitting replacements robbed from the LT the bike was running. 
A 1990 model, It was originally blue but had been painted Stealth black by the previous owner, which I can live with for now. I may restore it to original in the future. it has 70k miles on the clock and would benefit from a bit of a tune up but it's a good runner and after sorting a few minor cosmetics so I could get it out on a test run.
I quickly found the pegs needed to be dropped a bit as the leg position was causing me cramps. I did this by just using a longer bolt for now but I'll buy the kit to do the permanent job.
I managed to Join Ringfad and Tom yesterday for a leg of the Photo rally they were doing and clocked up 375 miles for the day over some very wild remote roads in the west combined with some fast work on a private runway, taking it quite close to it's top speed (per spec
 ).  There was still oodles of urge still in it and very stable, if not a little buzzy but I'm sure a carb balancing will help a lot there.
Here we are on a very wet Gorumna Island on the Wild Atlantic Way, It's linked to the mainland by a series of tiny roads and causeways.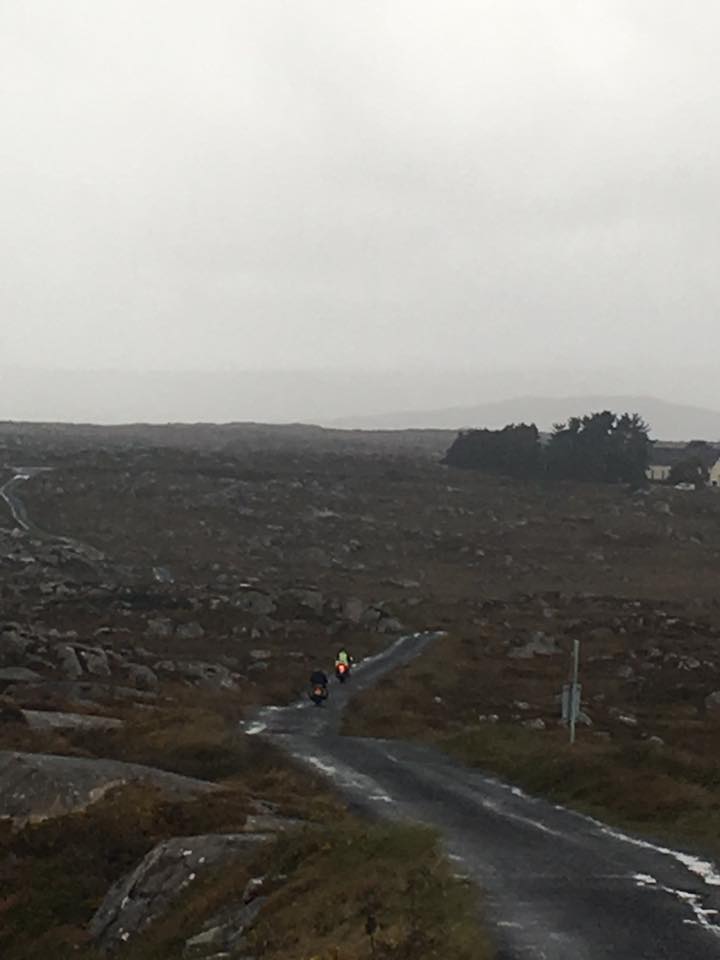 I had to break out in the afternoon and enjoyed a celebratory lunch overlooking Galway bay before an alternating wet'n' sunny spin home.
.
The day also saw a fork seal weeping quite a bit so that'll have to be done, and the seat cover needs to be replaced as it is faded and scuffed through in one spot.
Feeling pleased if not a little stiff at the hip !    
__________________________________________________
88....May contain nuts!
"The world is a book and those who do not travel read only one page." - St. Augustine from 1600 years ago & still true!
K1100LT 1992 - AKA Big Red
K1100RS - 1995. AKA Rudolf Von Schmurf (in a million bits)
K1/RS - AKA Titan (unique hybrid by Andreas Esterhammer)