Gr-Racing

active member

Hello guys im GABE i firts saw a fully done k100 cafe racer and right there and then i Knew i had to get my hands on one, i did some searching and finally got a great deal on a 1986 K75  from ebay for $400 bucks so i had to jump on it, yes wanted the K100 but for the price im ok with the 75.
The bike had not been run in 7 years stuck in a barn so i had it deliverd home and got to troubleshooting 
After a few days looking it over i found the problem with her, she had clogged fuel injectors thats why she was not running.
I wanted to change the full system and be on the safe side so i 
Got a new fuel pump/ fuel filter/ fuel lines and got upgraded Injectors
Now she is running like a champ, always starts on the firts crank and im loving it.
I sold some off the extra body panels and stuff i had no need for and made $600 bucks so the bike was kinda free lol
Now its time to start my cafe build and here we are im still working on a few things she is almost their.
Here are some pics 
Firts day when i got the bike home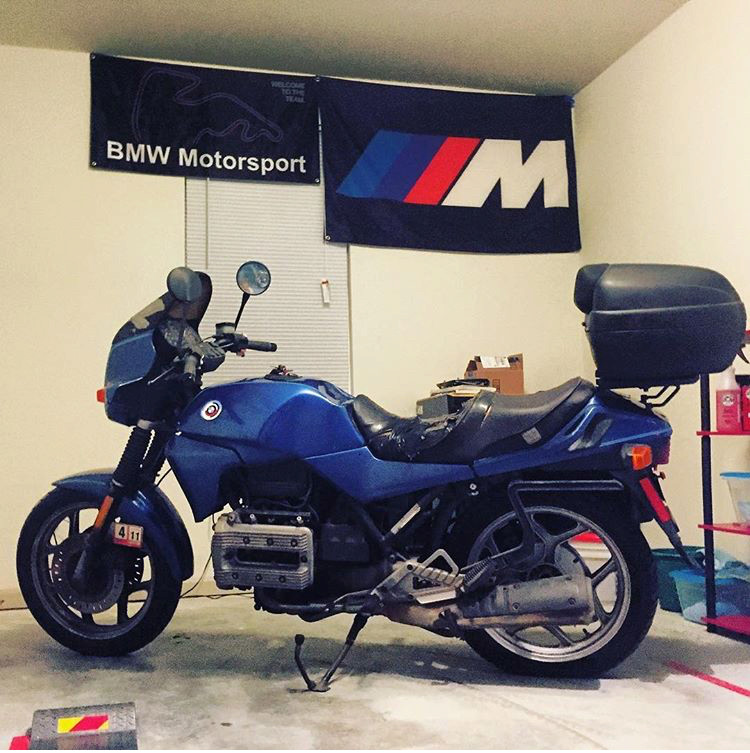 How the bike is now
Thanks