Albyalbatross1
Life time member
After a long Break from Riding due to health reasons I have made the decision to Sell Ophellia.
I have taken back to my younger pursuits of fishing and 4WD Camping.
It is a Shame to see her sitting idle in the shed only getting a few laps around town and short highway runs each month to keep everything oiled and moving.
There is a lot of work done on this bike.  Would Suit someone who just wants get on and ride.
The Bike and Trailer comes with Rego.  The paint needs some love.  Trailer needs a bit tlc to tidy up.
Feb 1984 K100 RS + Touring Trailer
Asking $3000.00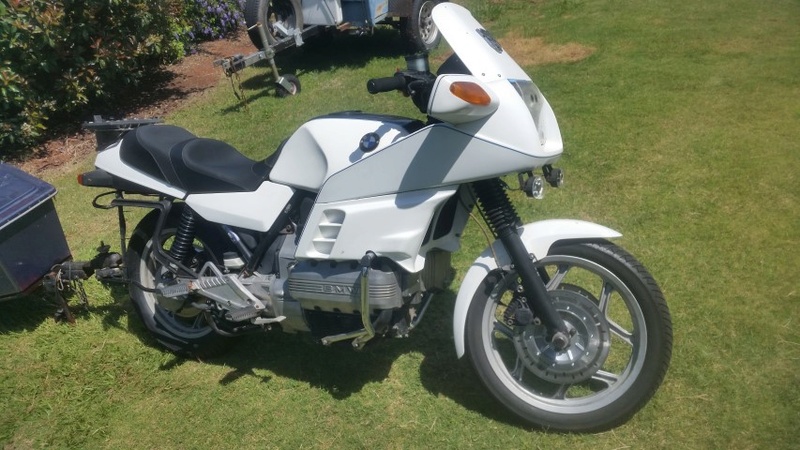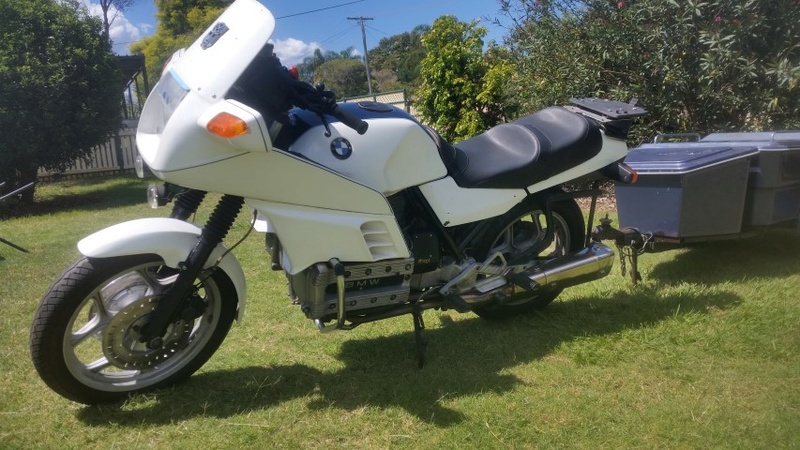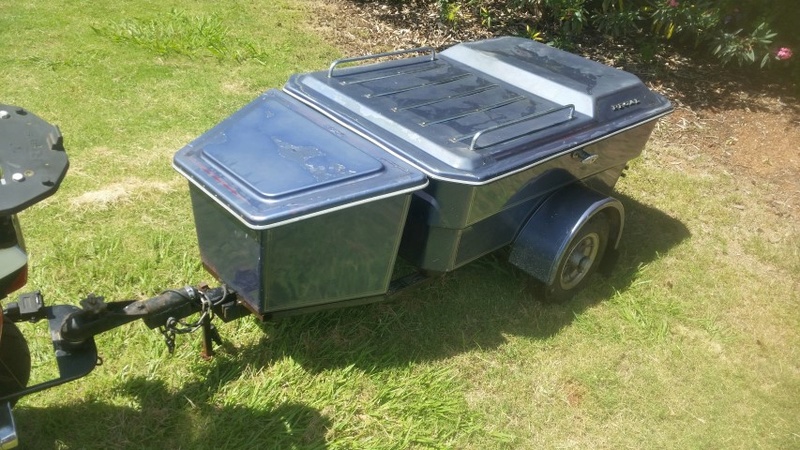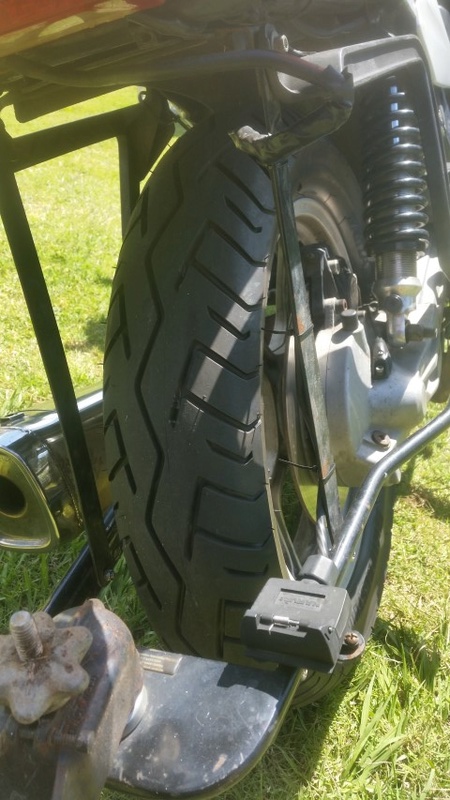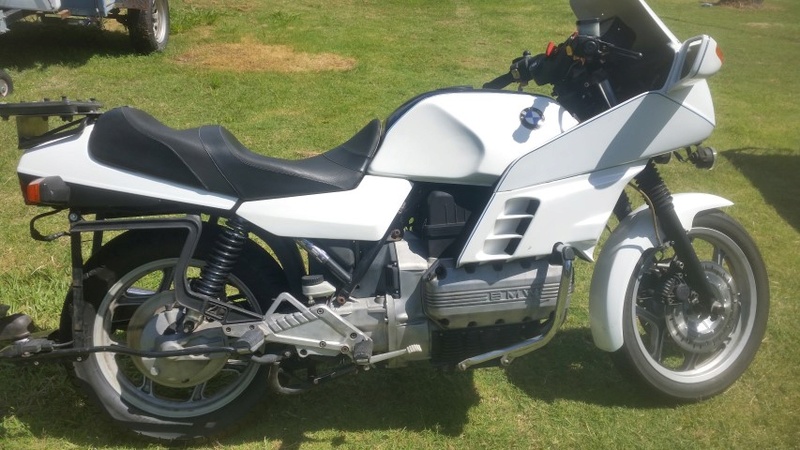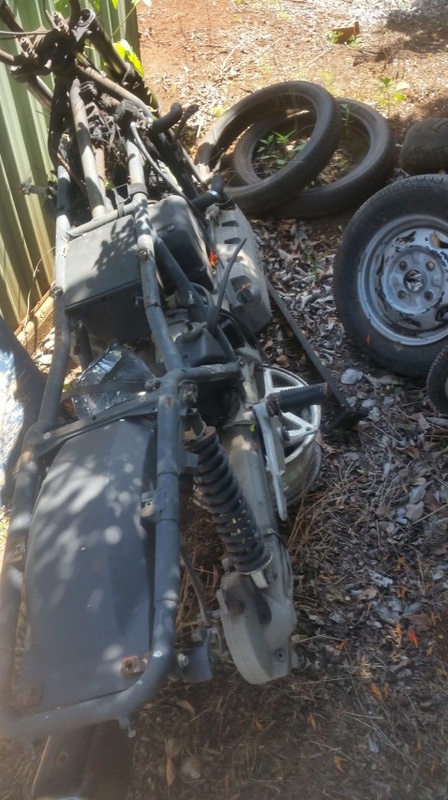 Here is what I have done in the last 25000Km
Water Pump upgrade
New Tyres
Corbin Seat
Fully Progressive Front Springs
New Brake Rotors. (Not yet Bedded on Front) Less than 100km
Rear Brake Rotor (5000kms)
Ram Rear Suspension Unit
Rebuilt Gear Box with all new bearings
Modified bert 2.0 Zorst
Clutch and Cable (5000kms)
Rebuilt Final Drive
Led upgrade instrument Lights
Volt meter
Temp Gauge
Rebuilt Alternator
Alternator Drive Rubbers
Output Shaft Seal and Bearing
Gaskets throughout engine
Clutch Rod Boot and thrust Bearings
Sprag Clutch Cleaned.
Spare Fuel Pump
Thermostat
Front Wheel Bearings
Timing Chain and Guides
Hydraulic oil tensioner for timing chain
Starter Motor service kit.
Steering Head Bearings.
Top Box and Panniers Cases. All keyed alike.
Lots of Genuine spare.
Refurbished RS front Fairing to be fitted. Needs a wind screen.

Touring Trailer (classic industries with independant Torsion Susoension) The Esky eeds replacing on the front. It still works ok. The clear coat is lifting. trailer is still sound.

1 spare engine.  Almost rebuilt.  Needs new intake camshaft.  Stripped thread in drive sprocket mount bolt.
1 spare burnt out old bike for bits. Bolts ect.


Last edited by Albyalbatross1 on Sat Nov 04, 2017 4:06 pm; edited 1 time in total (Reason for editing : Big Fingers!!)

__________________________________________________
84 K100 RS..Love this bike..
Most of the time anyways..