DBRMN
Life time member
Just wanted to start thread on my experience with the m.Grip and m.Blaze from MotoGadget as I feel they are amazing upgrades for a K bike.
I started with the grips which were really easy to install and looked great, only tip would be don't tighten them too hard on the throttle side as it makes the throttle stiff and stick. In regards to the m.Blaze indicators my advice would be use the biggest bung that fits in you handlebar even if it fits really easily, I made the mistake of trying to force a tight fit bung as thats what the instructions recommended but this wasn't the right option. Next I am going to probably upgrade the handlebar controls by either restoring the OEM ones or buying more modern ones, so if you have any suggestions they would be much appreicated. Below are some pictures of the results: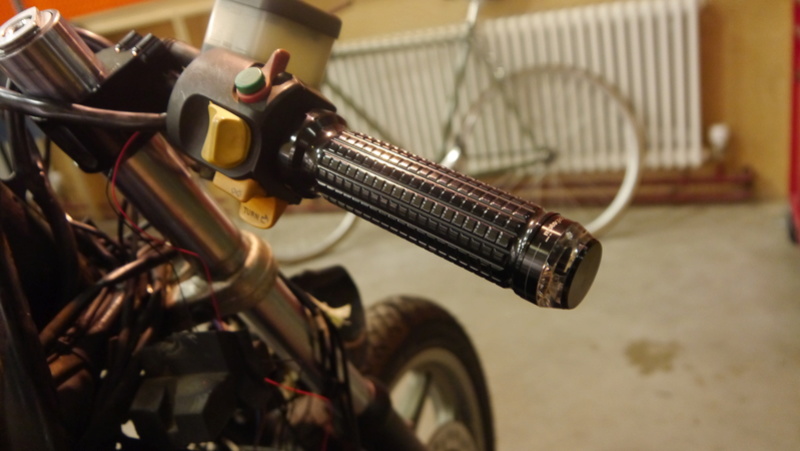 Edit:
Don't buy the grips they don't actually fit lol.
Edit Part 2:
Im a muppet and they fit really well. The rubber grommets fit into a groove within the actual grip making them the perfect size and securely fitting them.


Last edited by DBRMN on Fri Dec 15, 2017 2:06 pm; edited 1 time in total