Suzi Q
Life time member
Some tweaks:
Just two hundred or so local, thrashed miles in a month and not too much has fallen off. I've been busy making a few mods though:
Clip Ons
They were just too 'clip on' for my aged bod. Even to the extent that I had to alter a set of leathers so's I could actually look up enough to see the road ahead. They worked well enough when the sap had risen and I was slinging the thing around, but slower speeds were too painful a reminder of my age and inflexibility. So here's a pair of snazzy, super-adjustable things, they're mainly flatter than true 7 degree inclined clip ons so my hands are thankfully an inch or two higher: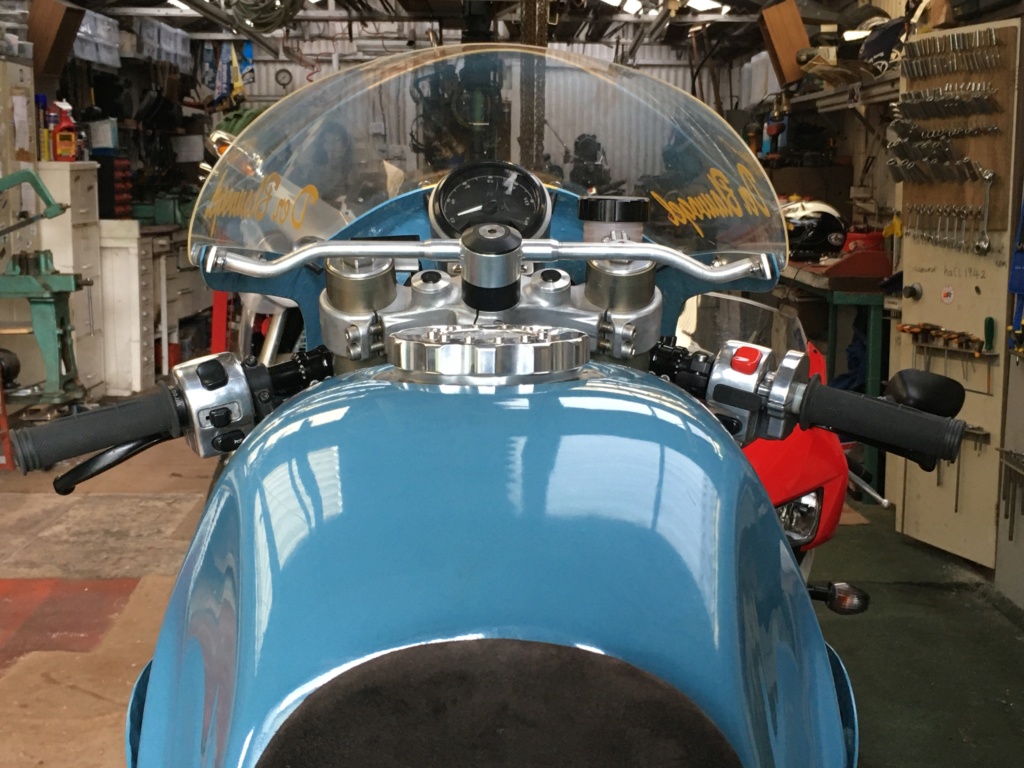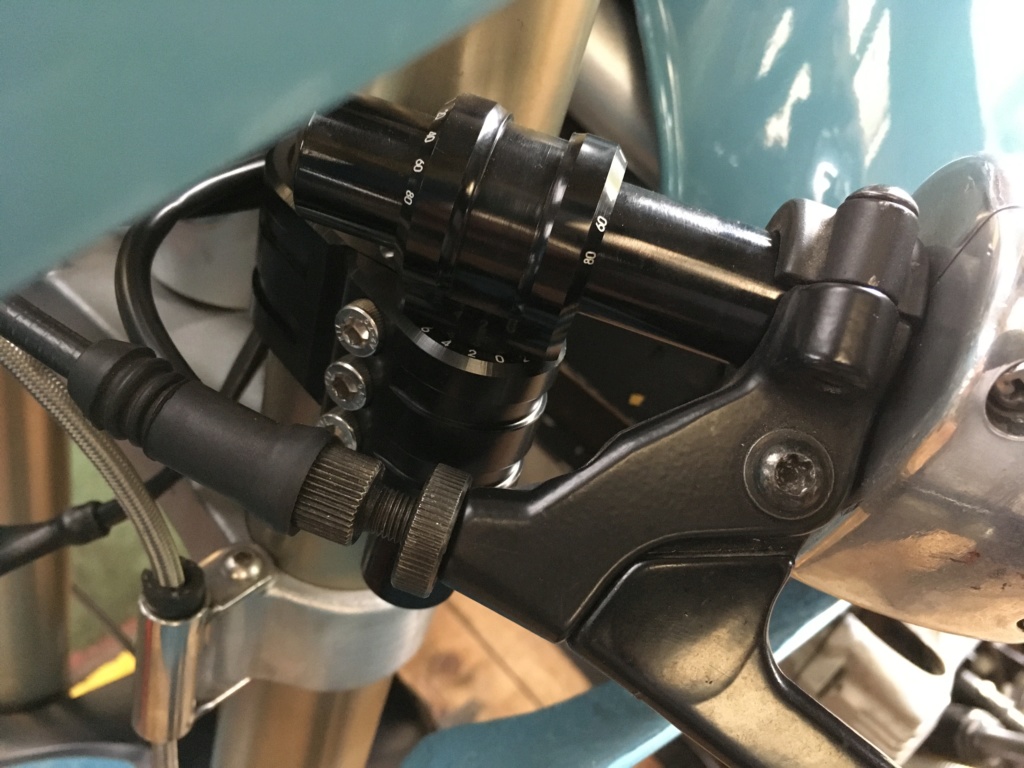 Speedo sender
Turns out that my scheme to replace the OE sender with a super-affordable chinese NPN inductive proximity switch, failed. It worked well enough coupled directly to the oohbay instruments of doom (many threads refer) but it seems that its maximum response rate of 500Hz (chinese Hertz) equated to a rest-of-the-world rate of around 250Hz, above which it sort of went a bit funny. This equated to around 90mph, at which point the speedometer spat its dummy out. The scientific explanation for this is simple: chinese seconds are twice as long as everyone else's seconds, that's why they can be so darn productive. The solution was a very bulky, super ugly looking, Telemechanique sensor, which costs around the same as a second hand OE sensor. No progress there then.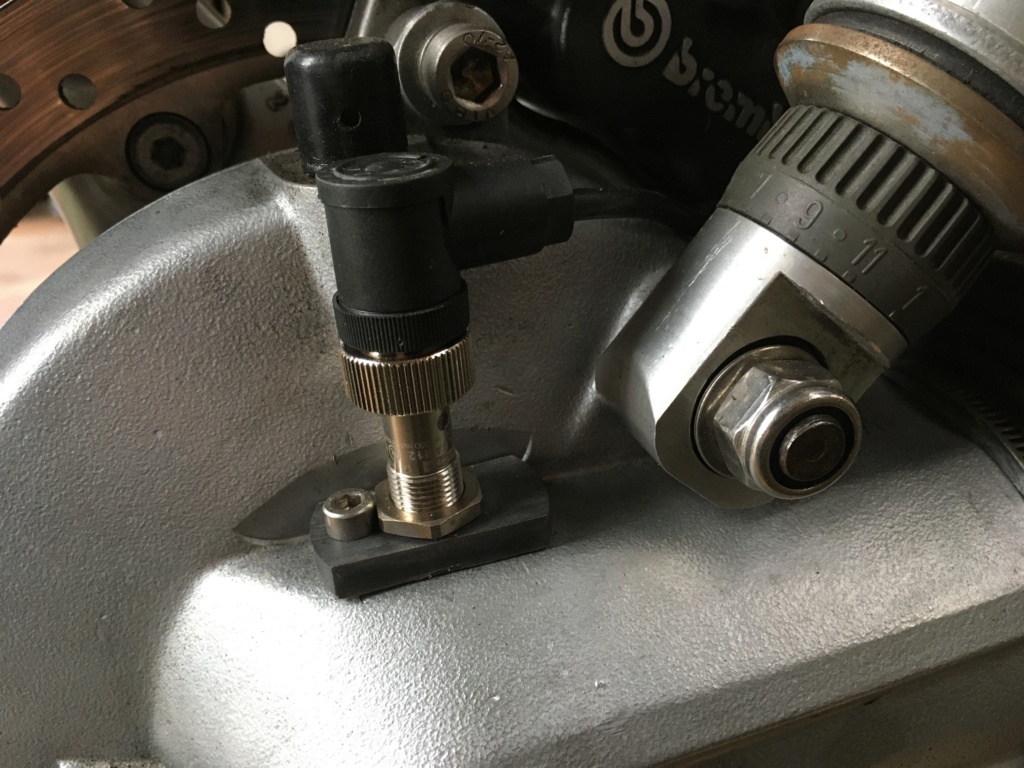 A bit of livery
As a blue entity, the thing was very plain. So I incorporated some stick-on reading material: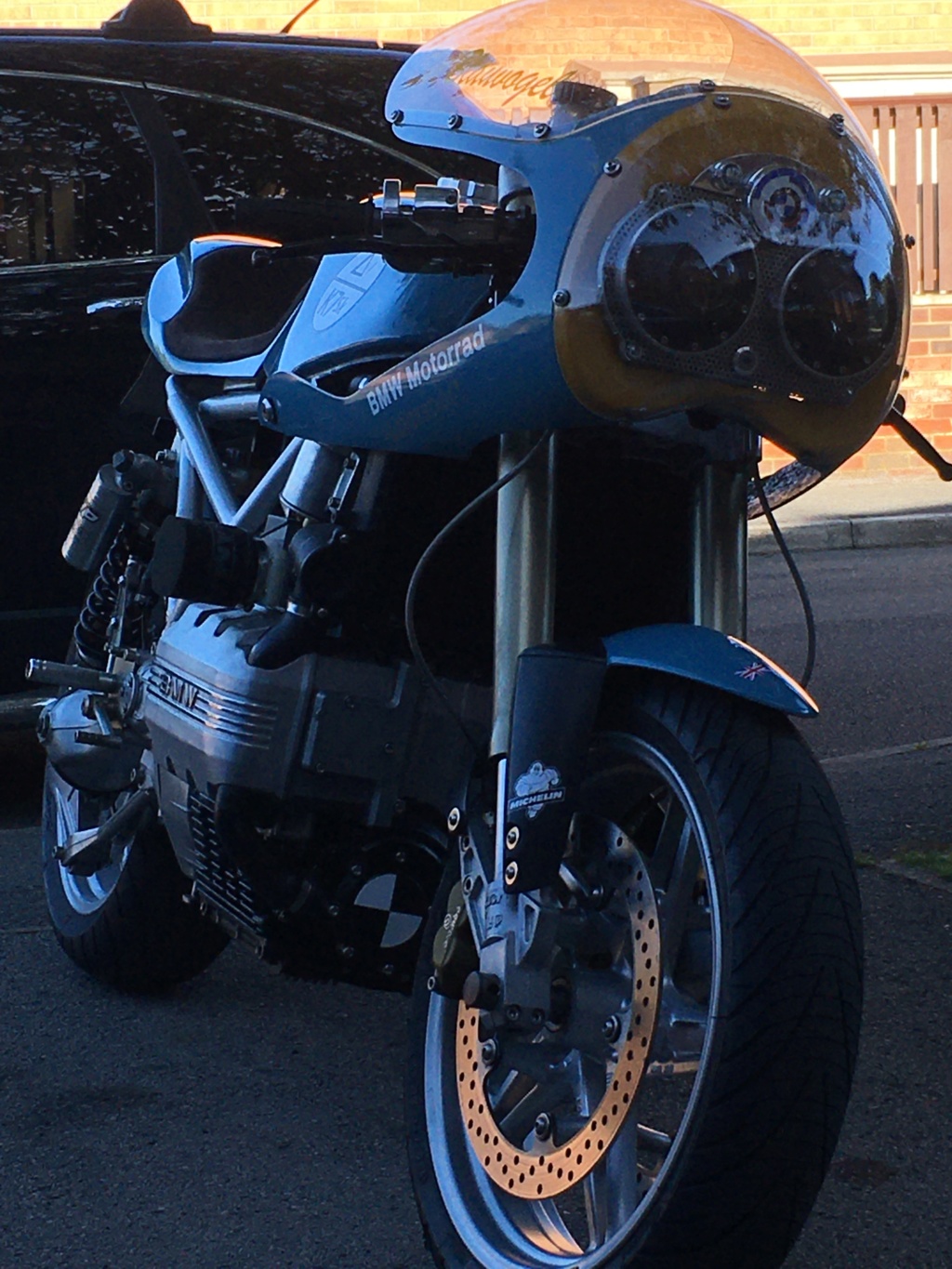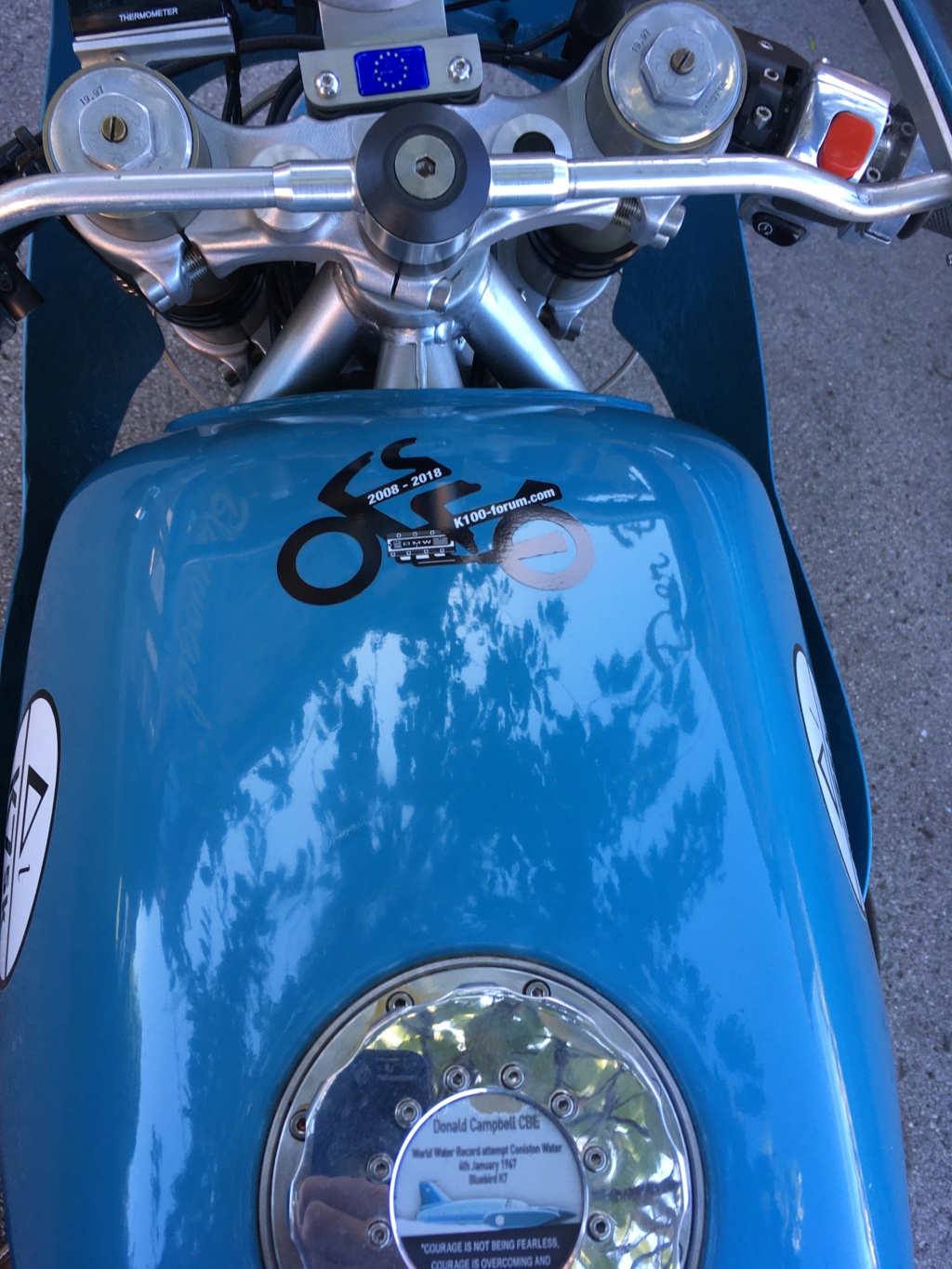 And here's a contribution from Stan The Man, arrived today from Australia, delivered by the Qween of Engerland no less (well it was her picture on the stamp):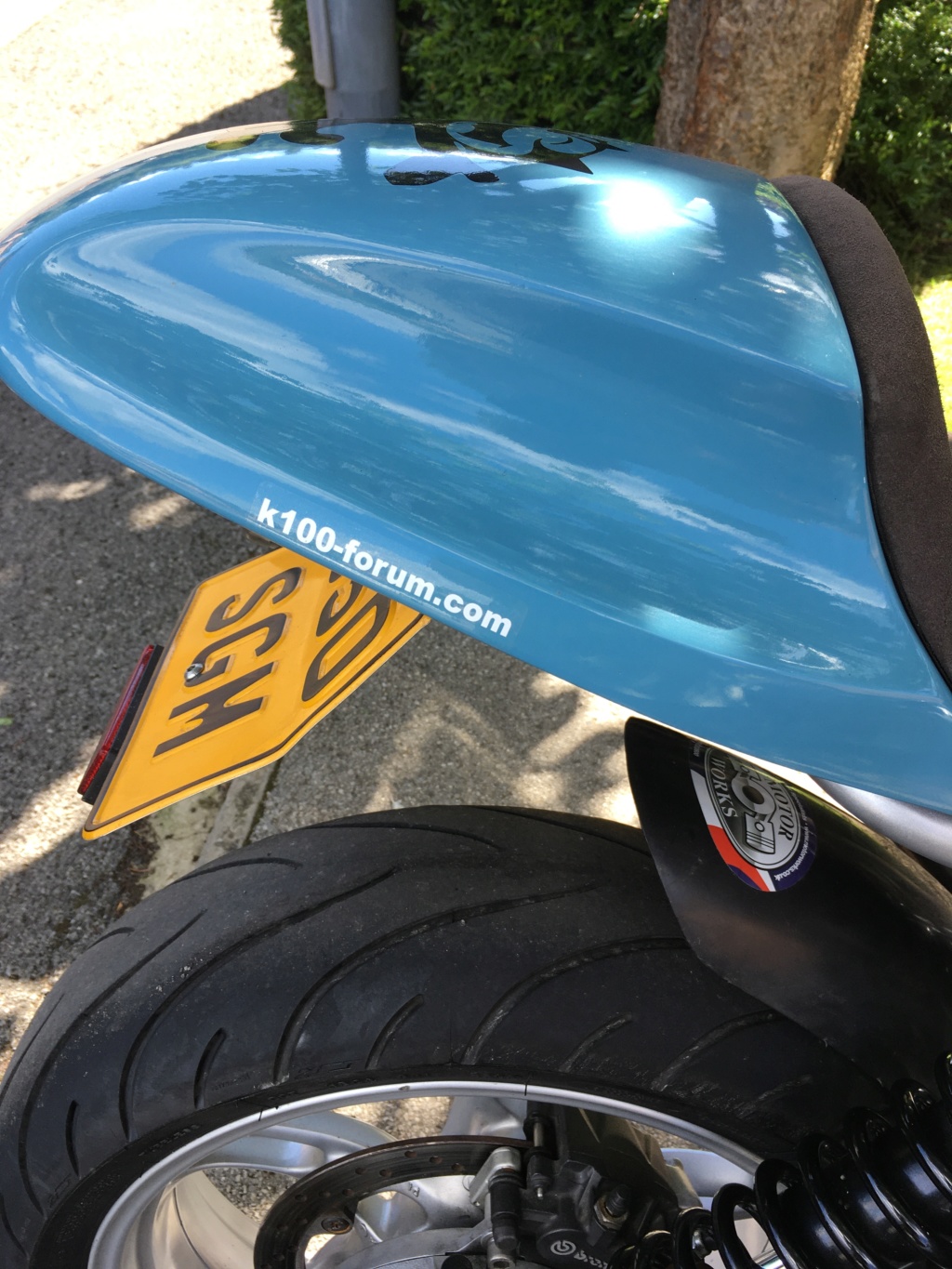 And this chap goes everywhere with me:
Lastly, turns out that she is a bit of a dirty girl. I'd blame wear in the bores, but the compression test showed no issues there, so who knows? Anyways, a oil catch can was called for.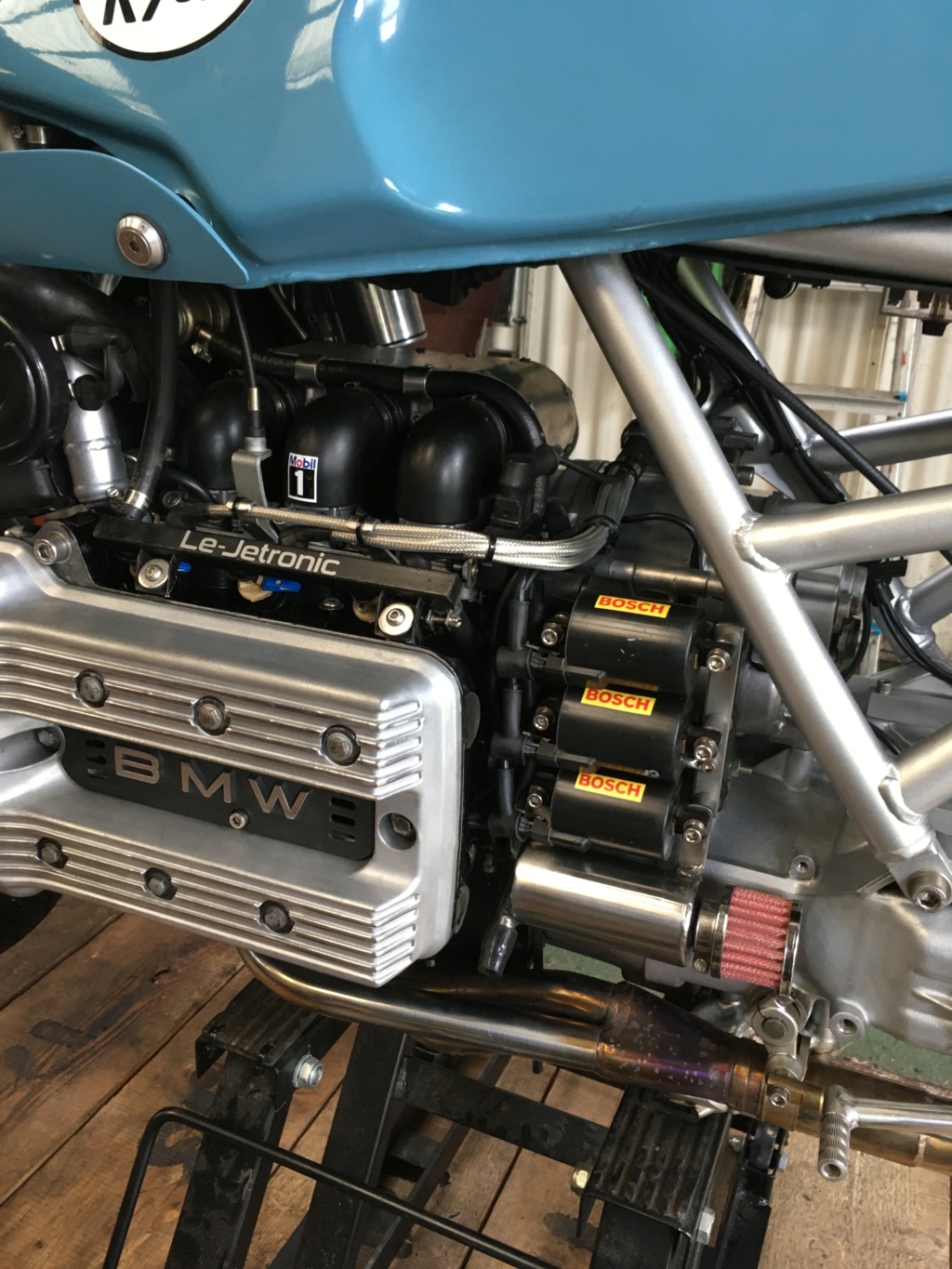 The spigot on the front end of the catch can is for draining the thing off when it's on the side stand.
Now, all I need to do is find some environmentally conscious means of disposing of that nasty, dirty, anti-social, polluting stuff that comes out.
Oh wait!
.........I've had an idea! 


Last edited by chris846 on Mon Jul 06, 2020 3:31 pm; edited 2 times in total