FreyZI

Silver member

Left the K sit all winter and did a bit of work on the Guzzi instead, but mostly just mourned the crappy weather in central Pennsylvania (still mourning).  I'm getting reinvigorated to finish this project and get the old girl back on the road.  So, today I drained the oil so I can address a leak.
I did the whole top end (er, left side end) in the fall (an effort to address smokiness).  Upon reassembly, I noted that there was a bit of an offset between the engine case and the front cover -- not much, maybe a fingernail's thickness.  Despite a liberal spreading of ultra black, I ended up with an oil leak -- probably several drops a day -- apparently right where that offset is, below the timing chain.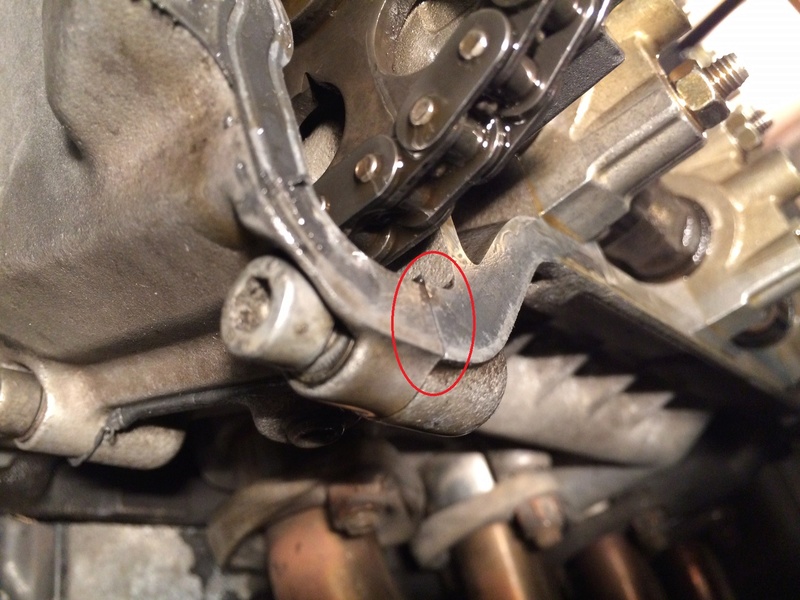 Now, admittedly, I rushed and tightened down the case cover before letting the ultra black cure a bit.  So, the questions:  Is this gap anything to worry about?  Should I just give it another go with the ultra black and allow proper time for cure before tightening down the cover, or do I need to do something more involved, like filing?
Cheers,
Frey