brickrider2
Life time member
I've traced the cable from the security alarm control into the relay box.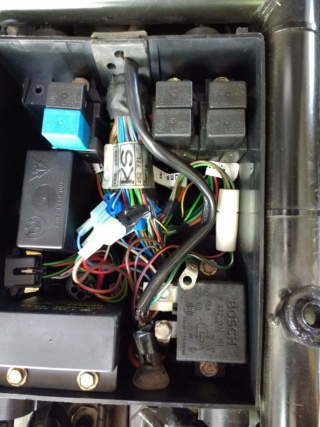 It's clear which connections relate to the security alarm harness.  I plan to simply disconnect those.  I have located the black/yellow wire from the right handlebar switch, which I understand to be the key to energizing the starter.  After I disconnect that from the security alarm loom, where should I connect it?  Secondly, there's a white plastic connector in the right side of the relay box. It connects two wires from the OEM loom to two wires from the security alarm. (Actually, the OEM loom has four wires entering, but two end in the plastic connector).   What should I do with the four after I disconnect the alarm wires? Tape over the plastic connector?  Connect them somewhere else?
Thanks for your patience.