kenrams

Silver member

I just retired so can now concentrate on my bike passions. To this end, I am taking advantage of free local community college access. My local school ( Lake Michigan College, St Joe, MI) received a generous donation and built a technical training school for welding, machining, CNC programming, 3D printing, LASER cutting and woodworking. This just opened last year and it is seriously well stocked with machines of all types and great instructors. 
I decided to try and apply the learning to my 85 K bike. I had resurrected a bike that I had received in boxes a few years ago. I put most of it back together making the usual cafe mods - strip of plastic parts, clip-ons, Acewell, stubby exhaust, polished tank, chopped frame etc.  However, as I started to learn how to machine aluminum and steel on CNC mills and lathes, I started to think about parts for the bike. My first idea was too tidy up the instrument console and this kind of lead me down a path that ultimately led to extensive modification of the the wiring harness. I relocated the battery to create a sense of space and moved all the relays ( eliminating the Bulb Monitoring unit and the Flasher relay ) and fitted a Motogadget M-Unit. I 3D printed a new relay tray which also holds the ICU and new fuseblock. I also found a 92 Kbike that was pretty sick and used it as a donor for wheels, forks and brakes. So I now have upgraded running gear and can fit more modern tires. I think I am going to plasti-dip the wheels as I have seen some great results on friend's cars.   
There are quite a few CNC custom parts on the bike and more in the pipeline. I am working on a set of rear sets right now. I will continue to build/modify custom parts at the college.
I have tried to follow some design build lines that I think are important in any cafe. In my opinion, there should be no gap between the seat and the frame, the mounting hole at the base of the tank should be removed, the angle of the seat unit should reflect the angle of the tank, the headlight should not be too high or forward of the front axle.   
I am happy how it is taking shape but if any of you guys have ideas about things to maybe modify I'd like to hear from you as I am about to start a new semester and I'll need a project after I finish the rearsets 
Here's some pics for you.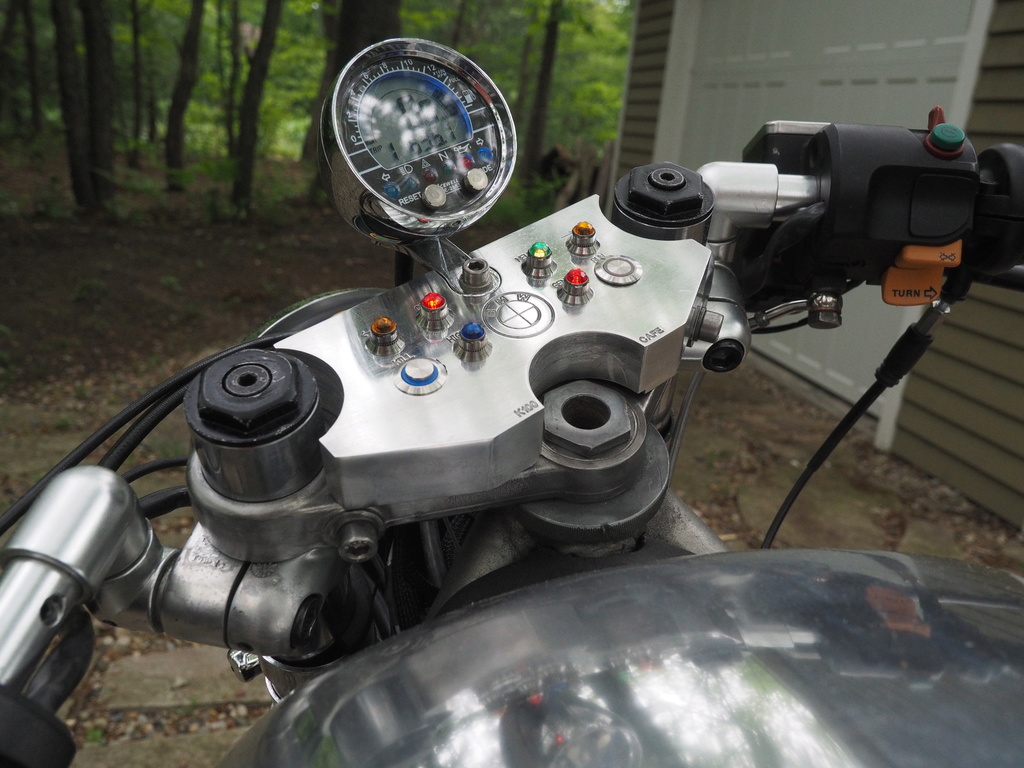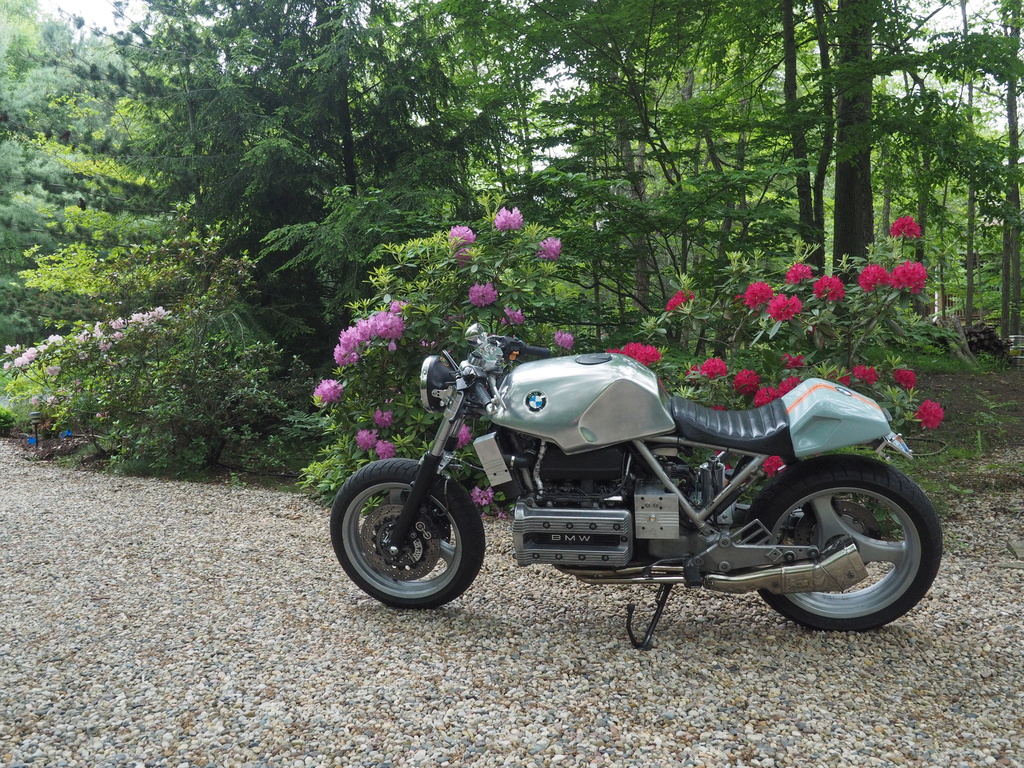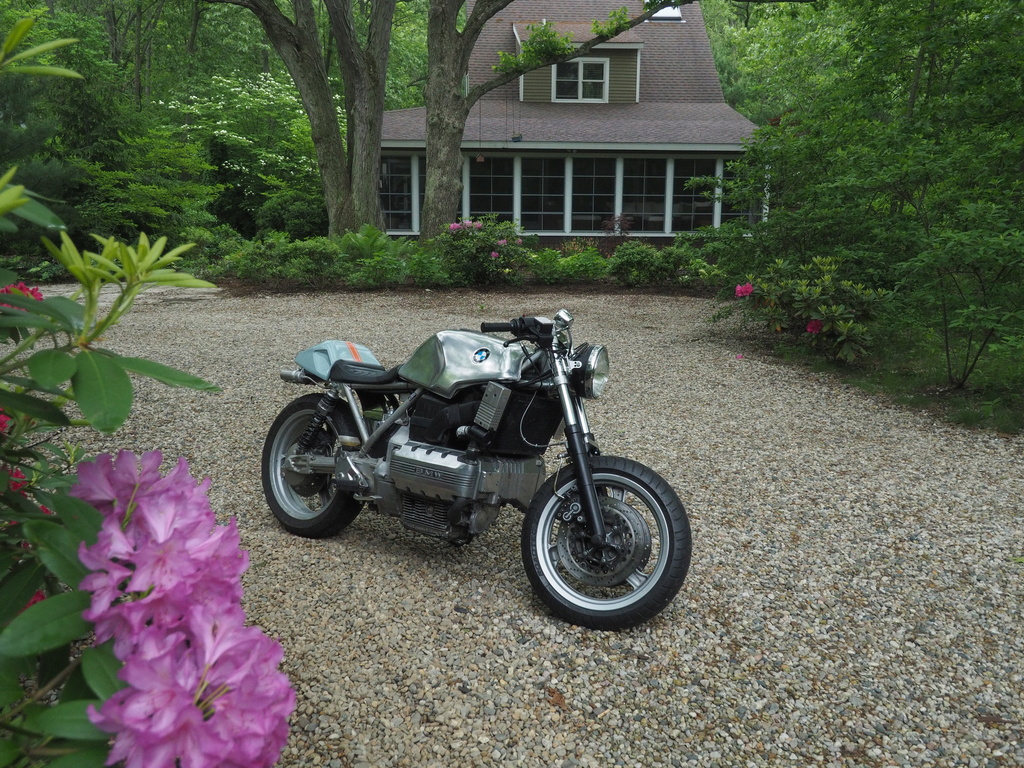 __________________________________________________
1981 R100 cafe- 121,000 miles
1985 K100 cafe - 55,000 miles
1987 K75C - 44,000 miles