timz10000

Silver member

My 85 k100 came to me with a naked (round) headlight and an aftermarket fairing kind of like an r90 one. 
The headlight and fairing are only attached by side bolts attached to the plastic assembly connected to the top of the forks, and my light and fairing bounce around and rattle a ton.
In looking at the Max BMW microfiche, it looks like there's an "adjusting screw" and "joint sleeve" (see 3 and 4 in image) - is this what I need? Can I get those parts and do they seat in the back of the headlight (there's a receptacle place to attach something there) and in the front of the plastic sub-assembly behind it? I'm thinking if I can anchor the headlight in a 3rd spot it'll be steady but not sure how this works.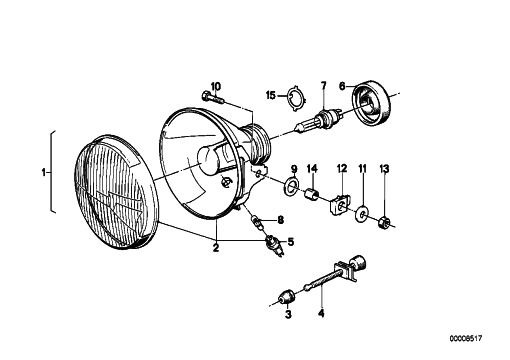 __________________________________________________
1985 K100