ACHC
New member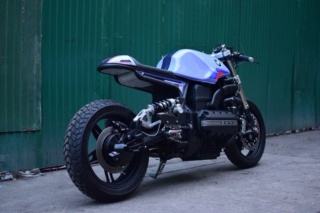 Hello everyone,
My name's ARM from Thailand.
My bike is 1983 K100rs. I had modified for a new look cafe racer.
Many people in Thailand use K-bike. We have our own fanpage on facebook for talk and learning some trick, solve the problem and post K photos. I just found this forum and I think this community is very usefull. 
This is my k-bike
Modified by Max Motorcycle in Thailand.