MartinW
Life time member
The level gauge on my coolant overflow tank has multiple stress cracks in it. I thought it prudent to seek a replacement before problems occur. Apparently there are two types mine is the later type with the built in sight.
Let me know if you have a spare, even one with a crazed sight will do as I can probably repair it. I don't want to put my bike off the road while i'm stuffing around with a repair.
Regards Martin.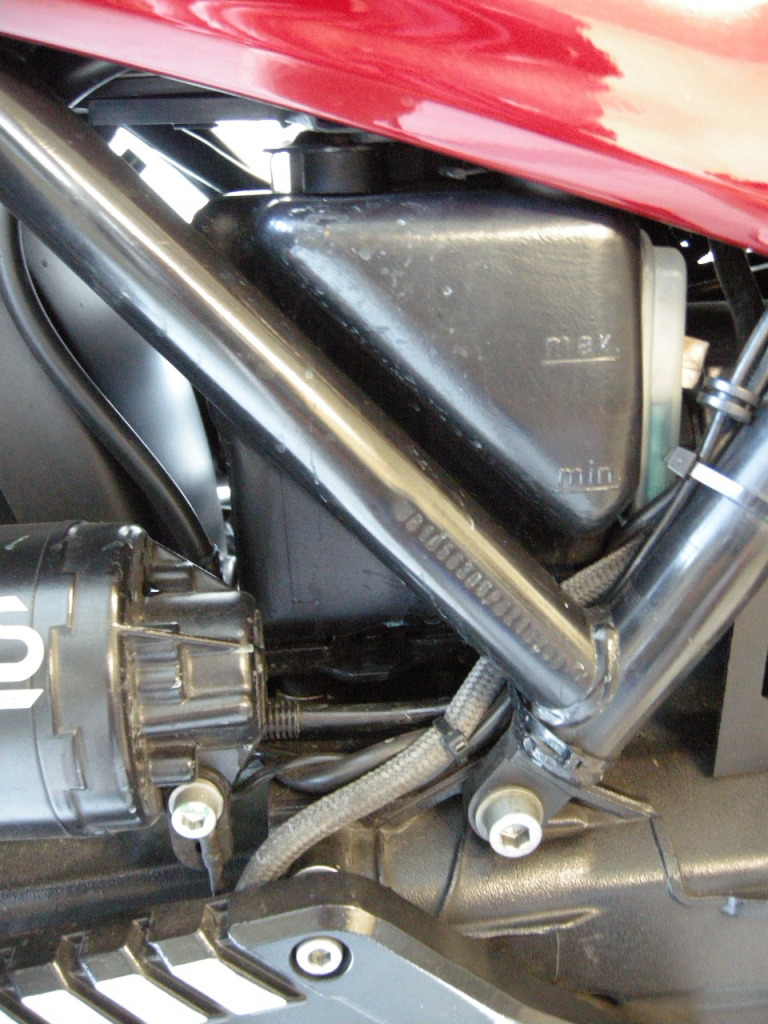 This is the type currently fitted.

__________________________________________________
K75s Hybrid