Ed
Life time member
Black Dog Ride - Newcastle 2019
Its on again , the iconic Black Dog Ride , which takes place in many towns / cities across Australia . 
Following a personal family situation , and knowing how important this issue is within communities , I have decided this year to put my hand up as an organiser. 
So for the first time my local region of Newcastle will hold this event . hope to do us proud . 
For anyone wishing to get along to this or any other event location , you can login to the official webpage black dog ride
Strangely enough , when I entered some co-ordinates into the google maps , I came up with this .... go figure.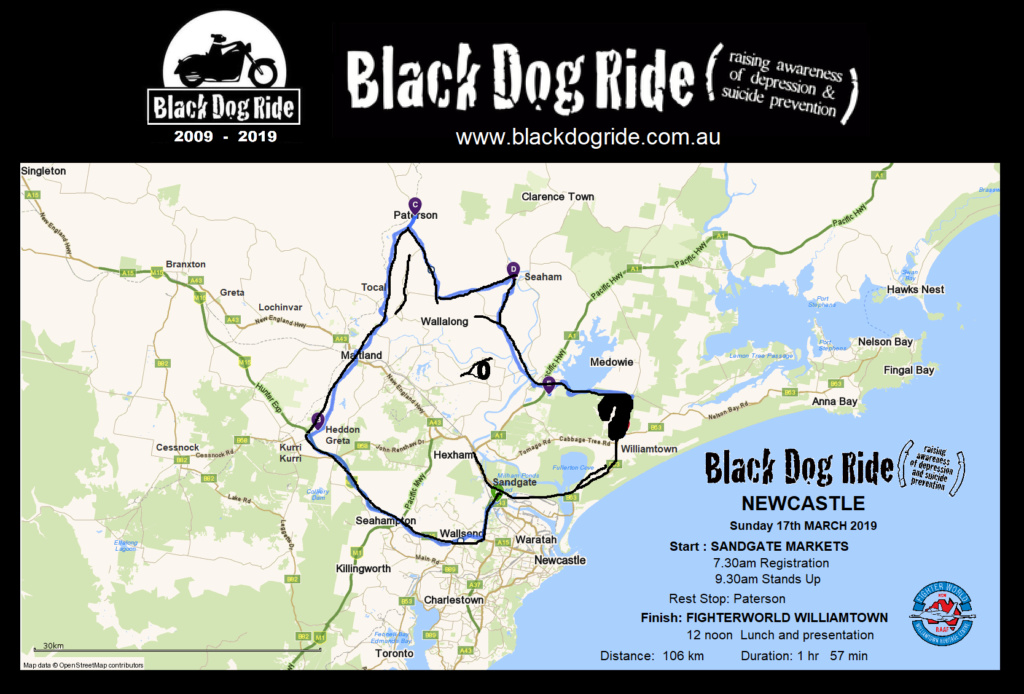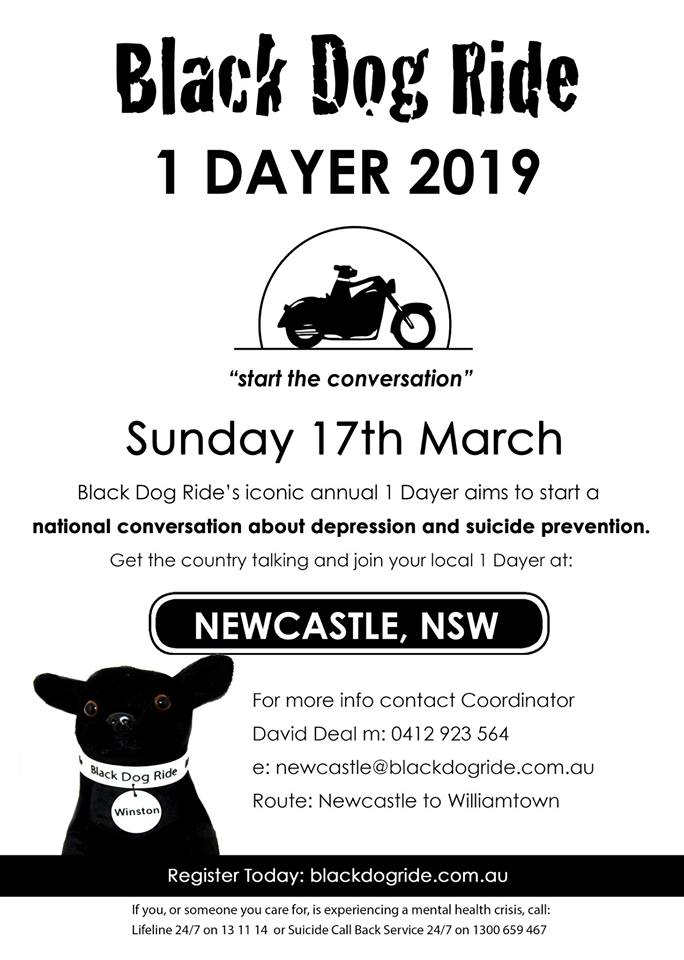 __________________________________________________
1987 K100RT  Ex- police        
1989 K100LT  Ol' Blue and "Kart" the Kamper trailer.
  now KAPUT . 
1993 K1100RS  0194321         Colour #690 Silk Blue  aka " Smurfette"
2018 Kart upgrade.