Gaz
Life time member
Its time for me to part company with my 1995 K1100 (LT)
Purchased by myself from the New South Wales Police Department in June 1997. Now just run in at 177,500 km.
Painted in BMW Boston Green and converted to civilian seating/badging as soon as I obtained it. In naked form, which included after market bars and bark busters, since late 2016 - that tale can be read 
here.
The bike has a rear Fournales nitrogen/air shock and includes the high pressure pump required to adjust the shock. It is fitted with a Staintune exhaust system complete with compliance plate to keep the NSW people in blue uniforms happy.
Registered in NSW until 30 June 2019.
Relatively recent work is;
New front EBC disks and pads at 162,665 km.
New rear EBC disk and pads at 171,754 km.
New Pirelli Radials front (Angel GT) and rear (Scorpion Trail II) at 171,000 km.
All LT parts are included along with the original Showa rear shock and spare rear guard. There are some battle scars on the fairing panels and the main fairing top section has damage to 2 of the 4 threaded mounting points.
Asking price is $3,200.00
PM if interested. VIN is in my signature.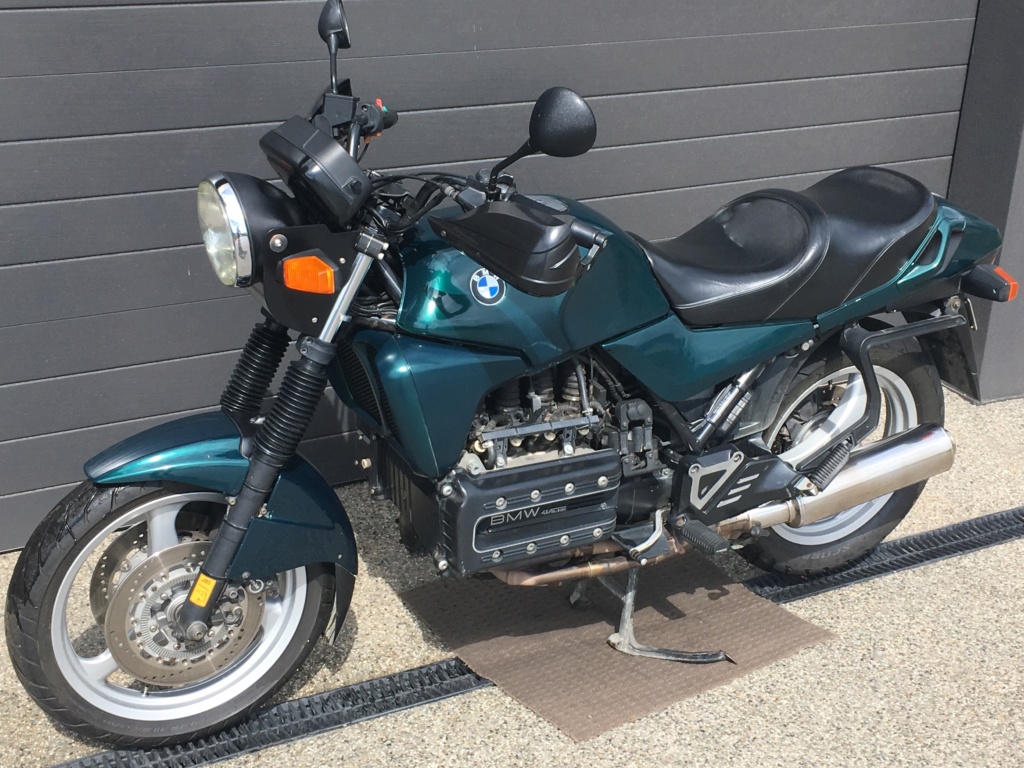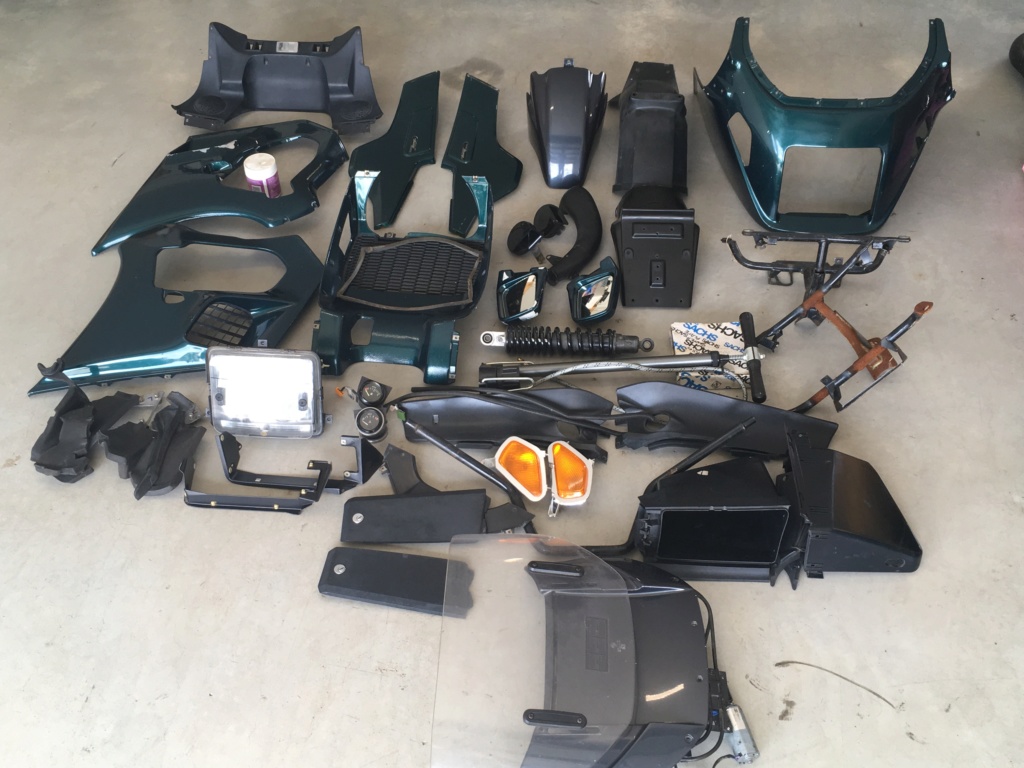 __________________________________________________
Gaz
1990 K75 6427509; 1987 R80G/S PD 6292136; 2010 G650GS ZW13381; 95 K1100LT 0232224