diesputnikdie
active member

Some of you may remember me from five-or-so years back asking questions about thermostat gaskets and rear brake switch retrofitting. Or you may remember me as the guy who did a full teardown of his '84 K100RS a couple months after getting it running again (PO let it rot in a barn for five years).  Well, I haven't forgotten this forum and I'd like you all to know that I finally heard the purr of my flying brick for the first time in five years this past weekend.
It's been a wild journey since I decided to tear my beloved K bike apart and give her a proper restoration. Marriage, home ownership, two kids. I felt like it was time to finally finish what I started years ago and stop feeling that pain and reminder of my failures every time I walked into the garage and saw the vague shape of a motorcycle under a tarp gathering dust.
I still have a ways to go until she's road worthy (tabs expired in 2014!) but I will get it done soon and show my boy that his papa is true to his word.
Here's the master mechanic checking my brake reservoir. I'll upload some more photos of the build if anyone is interested and I have some time.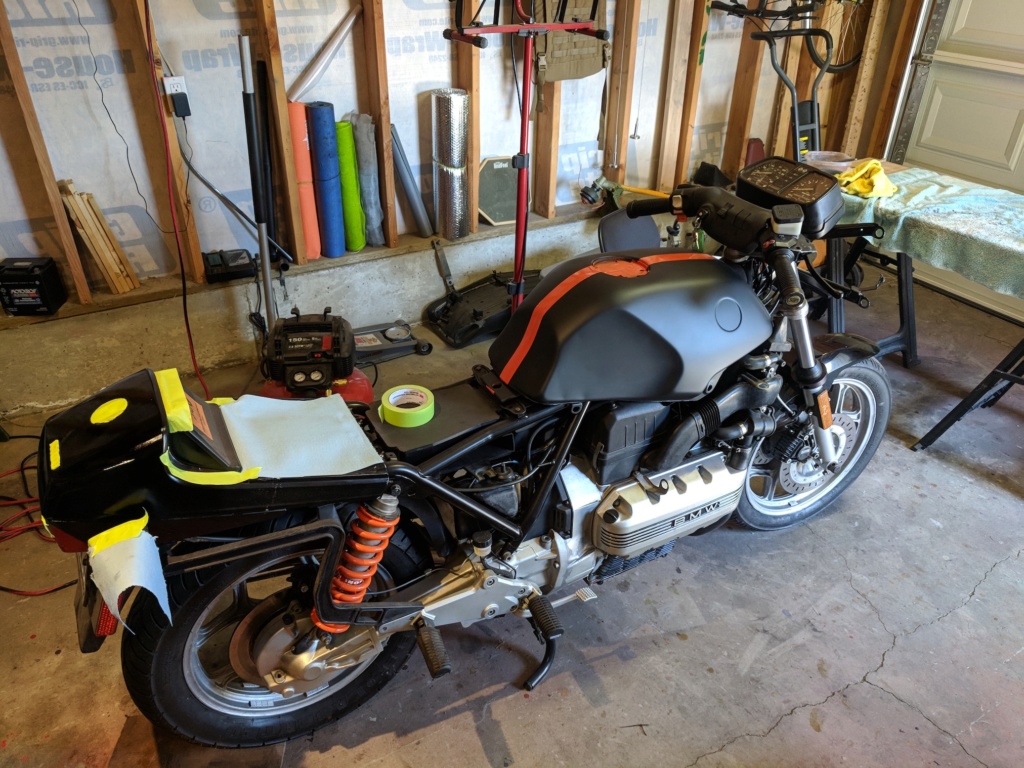 __________________________________________________
1985 BMW K100RS (SN:0040831)