MartinW
Life time member
On the way to the Imbil Rally as I pulled out from a rear end in park spot, I cranked the bike over and I didn't get my left foot up fast enough. My foot hit the road and flicked up I didn't think much about it until thirty metres later my pannier decided to launch itself down the road. Even though the pannier was locked on the impact from my foot had unhitched it. As Mick and Matt can attest it suffered quite a bit of scratching and gouging. Matt kindly offered me another pannier, but I said I might be able to restore it.
Once back from the rally I didn't have a lot of time to do anything as I had to undergo minor surgery on the Monday after the rally. I had a quick go with 100 grit on my orbital sander and this got most of the heavy gouged and scratches out. I finally got back to it today after being banned from the workshop and the bike for a week. I switched to 240 grit on the orbital sander and got more of the scratches out. I couldn't get any finer grades for the orbital sander so switched to a sanding block for the flat surfaces and used my hand for the corners.  I started with 400 then switched to 800 and finished with 1500. 
I then used cutting compound with the orbital sander with a lambskin buff followed by PlastX Polish on a new buff. This was followed by Turtle wax colour cure in black applied and buffed by hand. Final finish was with Surf city Black Max which was put on reasonably thick and allowed to dry before hand buffing. I've taken out minor pannier scratches before but nothing this bad. I can see a couple of minor scratches that I'll fix in the future. I'm pretty happy with the result to the point where I'll have to now do the right hand one to match. Unfortunately in my haste to see whether I could get out the gouges I didn't take a piccie of the gouges. All up the job took around 4 hours. Tomorrow I'm going to make some wooden patterns that can be used as a lock so that the panniers cannot be dislodged by accident. I can hopefully cast in aluminium on Tuesday. I'll post the process on another post.
Regards Martin.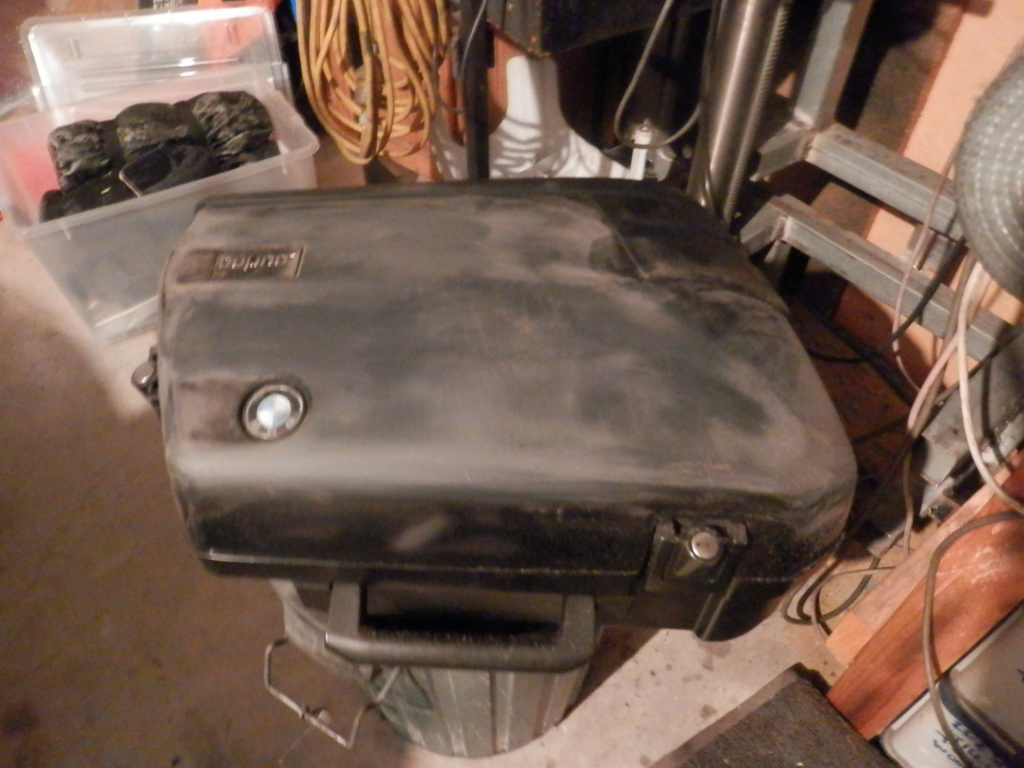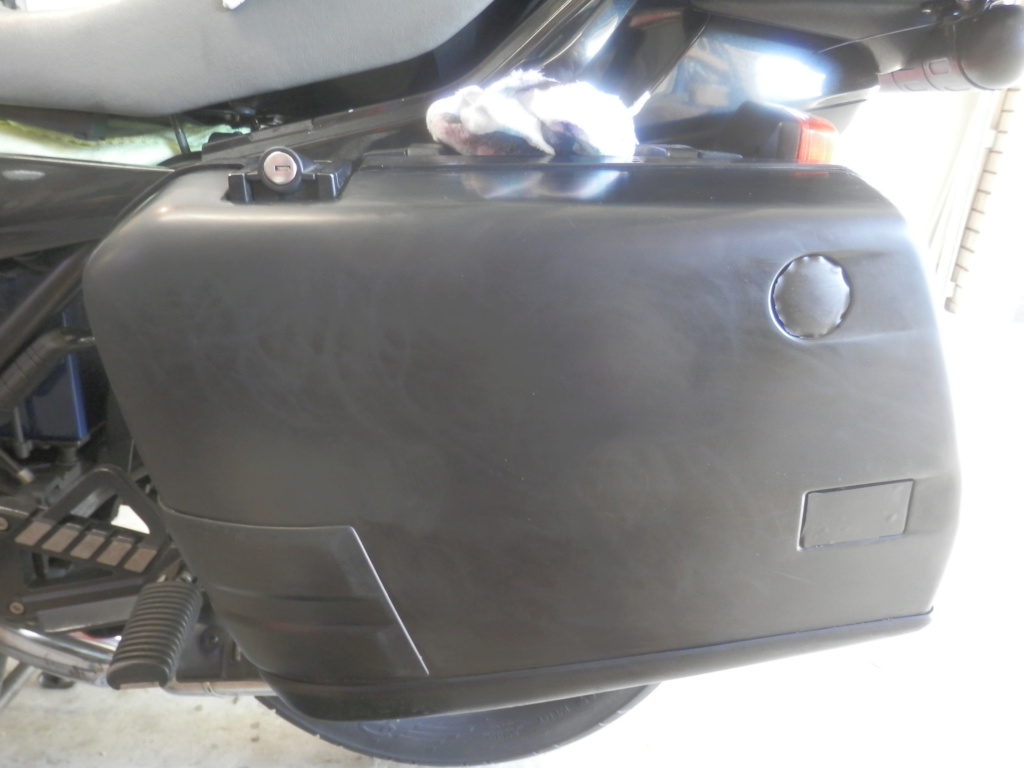 __________________________________________________
K75s Hybrid