EnJCoop
Silver member

Hello all,
I recently freed up some space in my garage by selling one of my non BM bikes.
I now have a 1978 R100 rs in good working order and a partial K100 from 1984.
The bike is not all there... I bought it as a possible donor bike some years ago...
Subsequently I sold my other K100 which I had ridden for a few years and have wondered about trying to get this one on the road.
I obtained the V5 and ran an HPI check and all good!
I suppose I am wondering if it is worth trying to put the bits back together. I am missing a headlight, an exhaust system, a battery, a few bits and bobs...
Will the seals be knackered? The bike has not been ridden for at least ten years I'd guess. I don't think I could manage a complete engine overhaul.
How much would this lot be worth to somebody who wanted to take it on?
How much would it cost me to complete it?
Part of me wishes I could have a go and complete it. Part of me just wants to get shot of it...
Rehards
Neal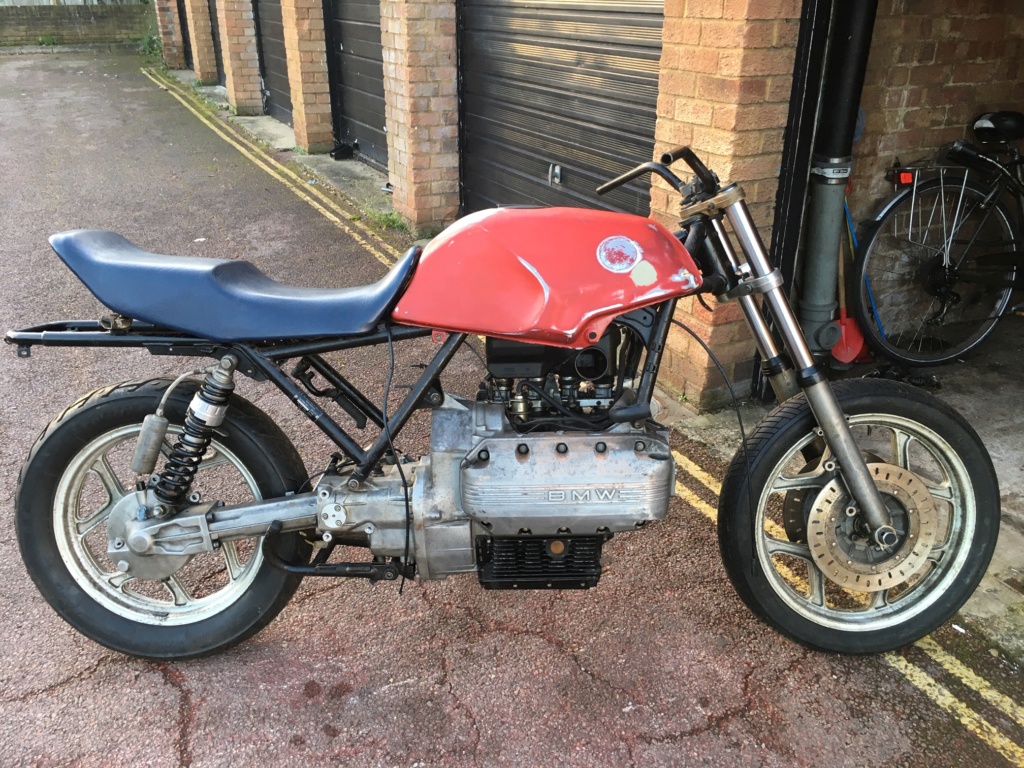 __________________________________________________
Determined to ride till I drop