teuski

New member
Hi guys!
I've had my '84 K100 for three years now and i' m really happy with it. It was an RS but the driving position was awful for a shorty like me. I swapped in a higher handlebar and got rid of the fairings. I now have a normal K100 radiator cover. I never seem to be content with the bike and always keep tinkering something. I have adventure tires on my bike and like to take it on gravel roads. I'm now waiting for a longer K1100 rear shock to try. I'm not able to flatfoot even with the original though...
I like cafe racer style and would like to do something like that to the rear end, but i want to keep the two-up capability and possibility for luggage boxes.
Considering all that i really should get a GS, actually a R1200GS is my dream bike but for now it's outta my budget...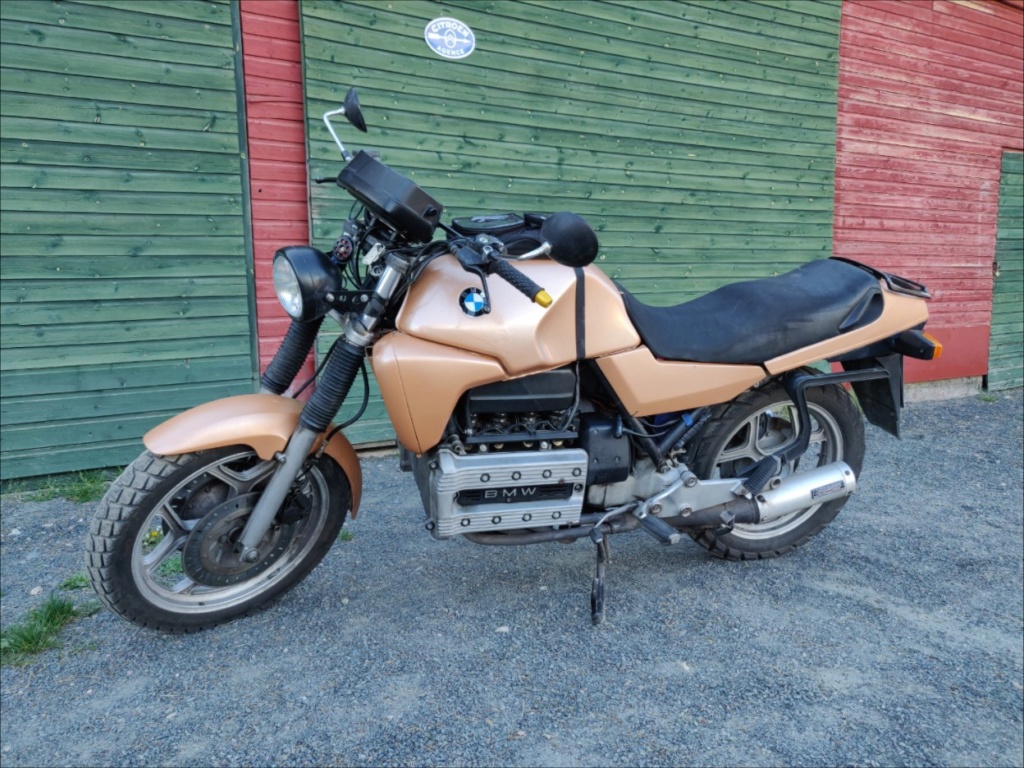 Last edited by teuski on Sat Jun 06, 2020 6:45 pm; edited 1 time in total