1 K1100LT project on Thu Jun 18, 2020 10:31 pm
Rockman

Life time member
I bought this off Rick G a few weeks back with the intention of refurbishing it and fitting a sidecar. In the mean time a R1150GS sidecar came up at the right price so I grabbed it. So, I dont need the K1100.
I pulled the fairing off and started work on the rest. Overall its not bad. The tank is clean inside and the fuel pump, rubber mount etc look good, although I havent started it. With a new battery and some fuel I recon it'd run. Some parts arent shown in the photo.
There is no key, but I have given the ignition switch and fuel cap to the local locksmith to see if I can get one made. I'm not holding out much hope there, bit out of his experence I think.
I paid $1250 for it but am open to reasonable offers. Its done 208,000.
 PM.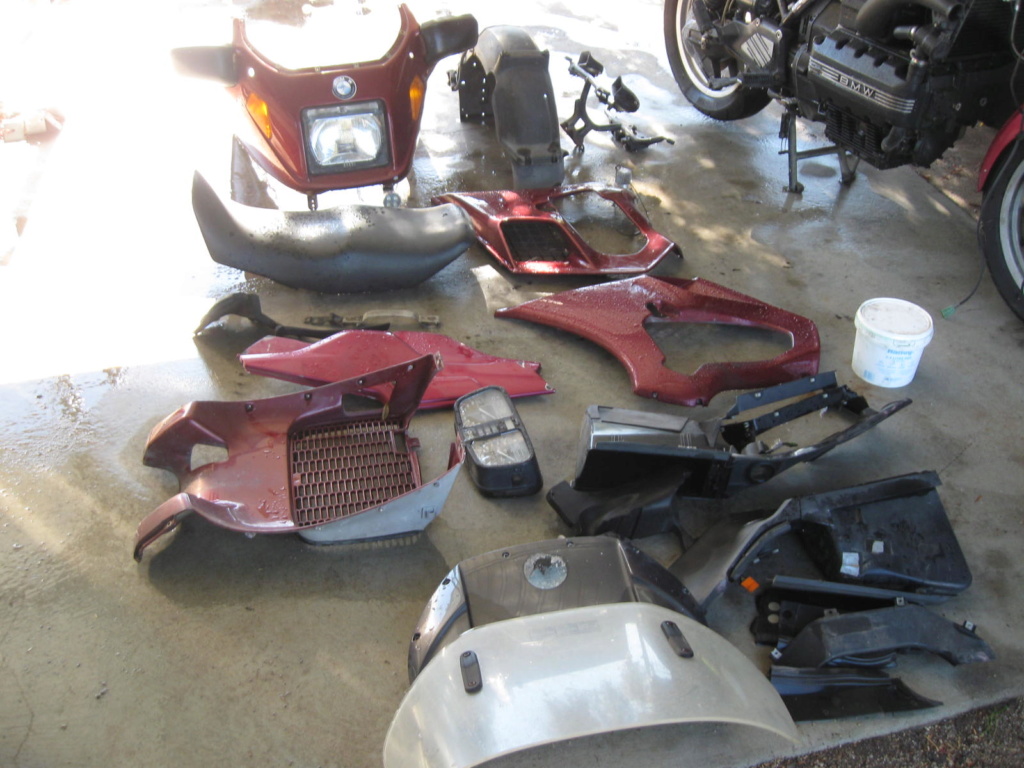 Last edited by Rockman on Fri Jun 19, 2020 1:59 am; edited 1 time in total