Mick67
Silver member

Ended up with 3 runners this morning, Martin 75 hybrid, Paul 100LT and my RS. We were determined to finally crack the loop from Woodforde to Bellthorpe to Maleny without misadventure. The group has had several previous attempts at this route which did not go to plan  e.g 20km of motocross dirt forestry trails, missing the turn and going somewhere else and on one noted occasion  a rider departed in disgust at our navigational/organisational efforts.
kicked off at Old Petrie Town and headed back across Samsonvale road and Bullocky's Rest through to the Samford Dayboro road into Dayboro for a coffee. Over Mt Mee to Daigular Hwy into Woodforde, got the right tunoff on the Kilcoy-Beerwah Rd and took the Bellthorpe turnoff. Went right instead of left at Bellthorpe and rolled into Maleny to Mary Cairnscross Park for a break and a bullshit. Good windy roads, largely empty, but narrow with lots of tight turns and 1 or 2 switchbacks.
Came back the way we went except took the Neerum rd exit at Woodforde and took the back roads (with a bit of dirt to keep Martin happy) and came out Delaneys Creek on the Mt Mee road. Stopped for a bite at the Pit stop then made it home down the mountain via Dayboro.
Great days riding with good company. All  3 K's sang the way through the day with no technical dramas.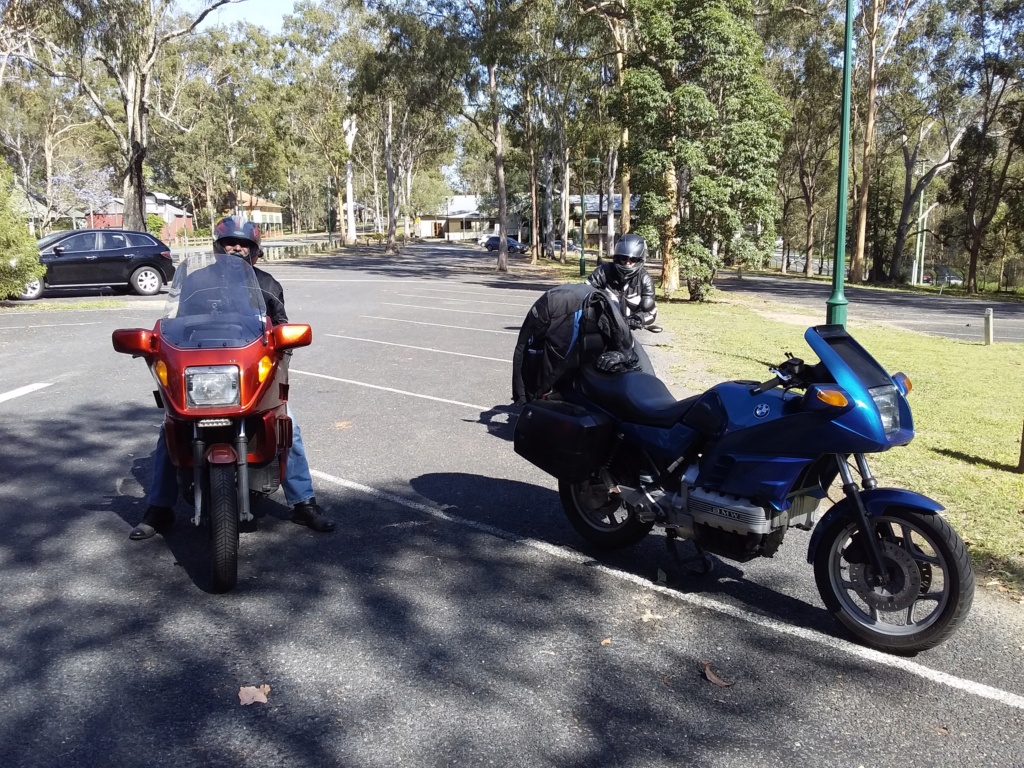 __________________________________________________
K100RS 1984
VIN 0013414