bad boy
active member

Hello
I am David, 60 years young, from Switzerland, Europe
I started motorcycling in 2004 with a 955i Speed Triple, later a 955i Daytona.
As my back, wrists and neck started to complain more and more about the embryo position on that bike, I got myself a second hand 1997
Peraves Ecomobile
I sit in a comfortable position, feet forward, mainly in T-shirt and shorts and do not have to wear a helmet.
The internal parts are mainly from a K100, the engine is a K1200RS, the gearbox a K1100RS.
The body is a custom made monocoque (aramid fiber reinforced plastic with laminated steel tube or cast aluminum reinforcements) with full weather protection. If we wouldn't have all the salt on our winter roads, I could easily ride all year long: The canopy protects me from all kinds of weather and yes, there is a heating.
I made a two week trip with my lady through Germany, Austria, Slovenia, Croatia, Tuscany/Italy and back to Switzerland back in 2013. We had all we needed with us.
I have been to the Eifel (Nürburgring), Germany in 2014, here a clip from a local TV station:
https://youtu.be/4sE2Npx3GCQ
That's me at 04:09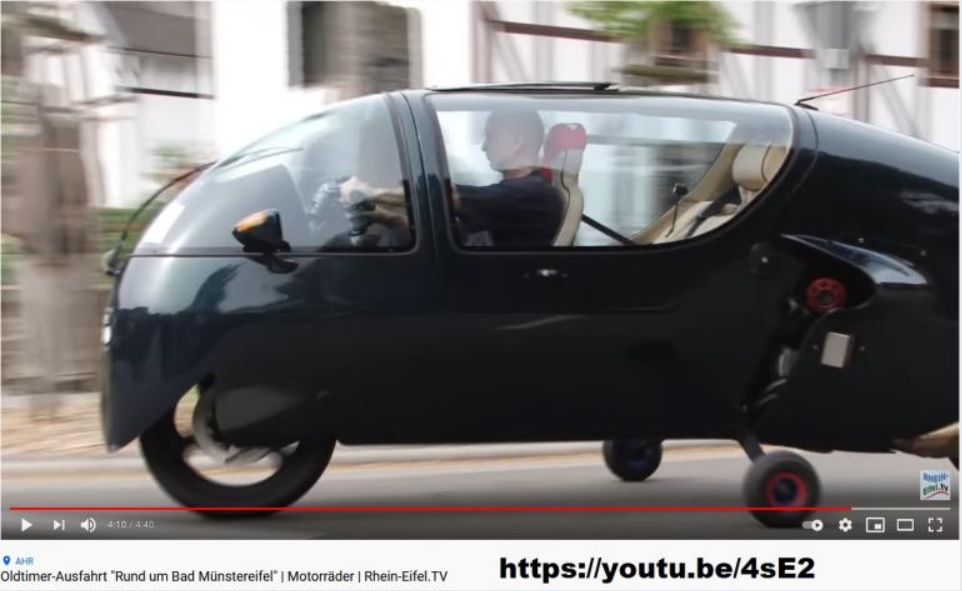 I am very happy to have found this forum with all the detailed knowledge.
Keep up the good work
__________________________________________________
Cheerz, David