mritz

active member

About the bike:
She's a 1985 k100LT originally with about 50,000 miles.
She was running strong and reliable, no noises, leaks, etc, no issues at all.
I've ridden her with my wife all the time and I've always trusted on this bike. (I have other motorcycles too).
My last long ride was from South Carolina to Chicago months after a trip from CA to SC.
I've decided to start a project and teach mechanics / welding and tools to my son.
Well, he got into Neuroscience / Surgery and I've put this project aside.
Im selling this bike for a fair offer.
In one side...:
It's an almost running bike. I've sold most of plastic/fiber stuff.  So take it by the images you are seeing here.
Oil pump needs to be done. Seal. It's new but I think I've build it wrong and I have no time to check now.
She needs a speedometer.
I would replace all gaskets since I haven't ridden for 2 years.
She needs a paint…well but this is cool.
On the other side...:
Buy it for parts or as project for winter, finish it and ride.
Brand new tires. Never used, 0 km. More than $250
Custom made in the US leader handgrip with LED on the side…I've paid more than $300
Custom made leather seat and hardware more than $400
I can turn her on and run around the block (yes, she's working). Requires adjustments of course.
Also, I've put a simple exhaust, head lights just to check visuals.
Title is clean and she is located at 60564.
there are some extra parts not shown in the pics.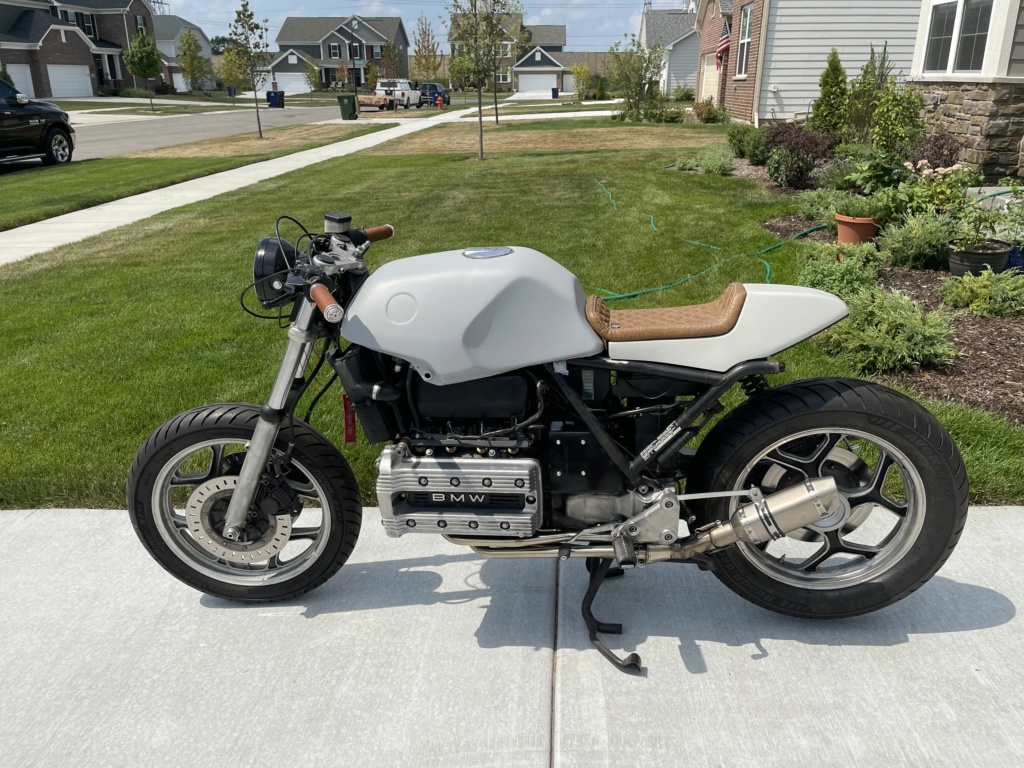 Last edited by mritz on Tue Sep 07, 2021 11:51 pm; edited 4 times in total