Jamie64
Silver member

Stopping power on the old girl has not been the best so i decided to replace it all.
Front hoses had been replaced when i got it (by the shop) with standard rubbery ones
Rear hoses started to leak last week and the rear brake had no power to it at all
Pads did a better job at creating dust then they did at stopping the bike.
Not doing the calipers or  master cylinders yet (no leaks from them at this time), just see how it works after this.
Parts list
Front pads - 2 x EBC FA407HH Sintered brake pads
Rear pads - 1 x EBC FA18 Organic brake pads
Brake lines - Hel Performance custom made 6 line set (for use with ABS1 setup)
Brake fluid - Castrol React Performance DOT 4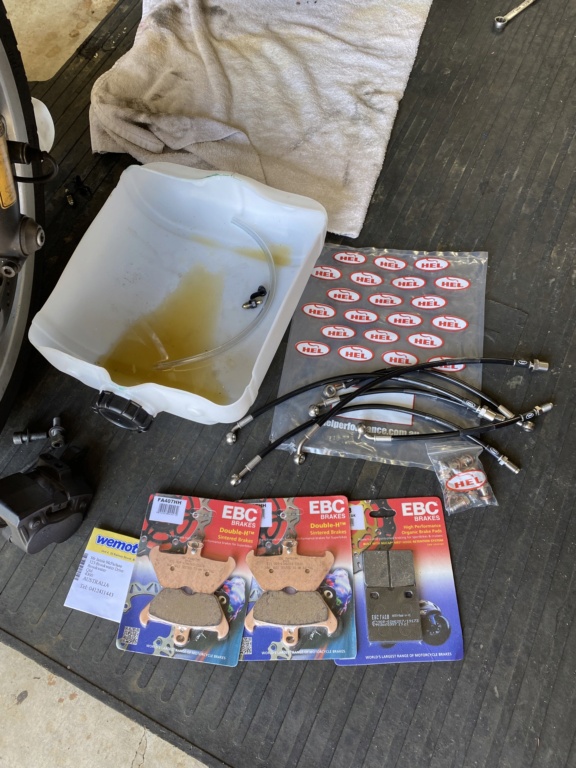 Last edited by Jamie64 on Thu 21 Oct - 13:34; edited 1 time in total