aakprrt
active member

I came back from a short ride Sunday and put the bike on the side stand. Instantly got about a 1/4 cup of liquid drip drip drip off the engine block, kickstand side. Was almost like water, slight blue tint. Stopped after a few minutes but I know it's still happening because there's still a damp spot under the bike, days later, and when I ran my finger over the area just now there were a few droplets.
I cannot for the life of my trace the origin point. Photo shows where the liquid is dripping from; it's not actually coming from anywhere near there as far as I can tell. Just the lowest point from the source...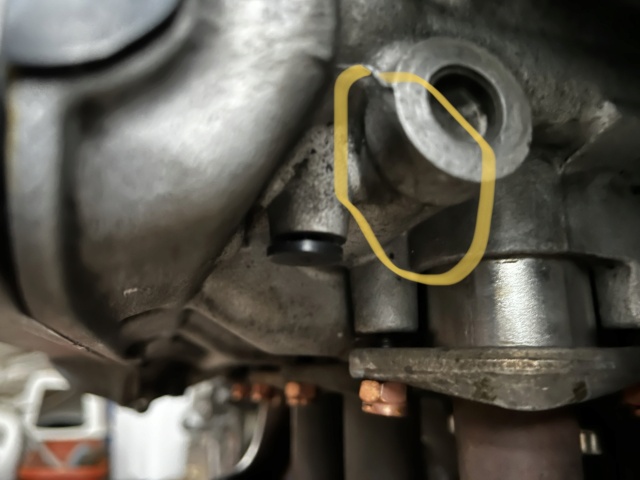 1986 K100 stock
Would really appreciate any thoughts.