Two Wheels Better
Moderator
Several weeks back a long-time moto mate pointed out to me a Craigslist ad for a K1200R. I've had two of these, a K1200S, and my current K1300GT. Not a traditional Brick, for certain, but the venerable K40 series have, in my eyes and experience, earnt their rightful place as K models. I had to have a look.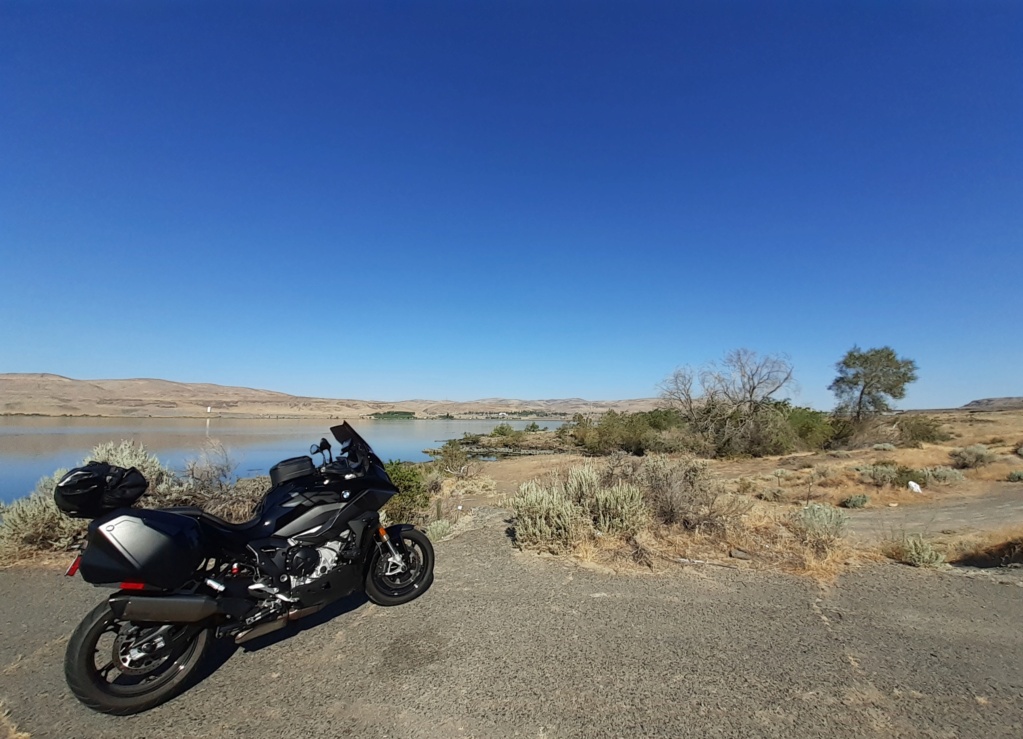 Three weeks ago I hopped onto my S1000XR and headed east about 530kms/330 miles to near the Idaho border with Washington state. Some of you will know this beautiful area as the Palouse, Washington's wheat growing region. Whitman county makes claim to be America's most productive wheat region. Apples & other tree fruit are equally as bountiful just a coupla counties west near the Columbia & Snake rivers.
[size=92]
[/size]
Agreeing to meet, the owner, a widow whose husband had passed of a heart attack during covid, showed the bike to me in a large, agricultural building housing combine harvesters and tractors. It sat partially covered, spread amongst tools and coated in wheat chaff and barnyard dust.
I rolled it out into the bright, Palouse sunlight.
It is definitely a ten-footer. Three turn indicators are hanging, having been glued on at some stage. The bare plastic has faded to grey. A roundel has baked itself off. The front brake lever tip has been ground off in a tipover somewhere back in time. The brake fluid is the colour of amber Canadian maple syrup. The LCD instrument panel is weak and a very rapidly flashing brake warning appears. But the seat, exhaust can and coloured panels are in good nick for a 17 year old motorbike. 
The battery is new and the engine oil and coolant clean and full. It started and clattered for a few secs - as they do, the simple, oil pressure timing chain tensioner not up to the task. I have a tried and true remedy. No smoke emanated from the pipe, and it settled into a typical K40, thrumbling idle, much like an implement used for harvesting, but with a slightly less benign intention. I scanned for codes with her permission. Yep, bad Servo pump, front section. Not worth her US$3800 asking price. 
She had written a firm "no test rides, bring cash" warning in her ad. I fluttered my eyelashes. She suggested I knew what I was doing, not like the others who had come to view the bike. She fluttered hers back at me. I threw a leg over and rode off to find the Idaho border on some of the finest, freshly paved two lane, over rolling fields of gold, I've seen in a fair while. The rear brakes worked but the fronts were frightening. The tires are from 2014 and the bike steered like a tank. I rolled back into the dusty yard and told her the cost of the failed components are quite expensive and that I didn't wish to "lowball" an offer to her, but I'd think about it. We parted.
Late last week she texted asking "if I was still interested, there was one more coming to look at it, none seemed to know what they were looking at, she's moving away soon, everything must go, the bike needs a home with someone who can take care of it, etc." Of course, all of this was simply a version of her eye fluttering overcoming mine. She's a great lady, earnest and genuine. She accepted my offer, as lowball as they get, and I drove out in the Ranger yesterday @ 1:30 in the AM darkness, six hours away.
Instead of stopping to rest after 8 hours of driving and loading up a bike, I turned right round and headed home over the Cascade mountains to the west side. Anyone who's gone west over Snoqualmie Pass on I-90 on a Sunday arvo knows, don't. Traffic was banked up for miles due to pranged caravans and gawkers, poor drivers and prolonged roadworks. I made it home by 3:00PM anyway. 13-1/2 hours later a weary K12R is nestled in amongst the other 7 bikes.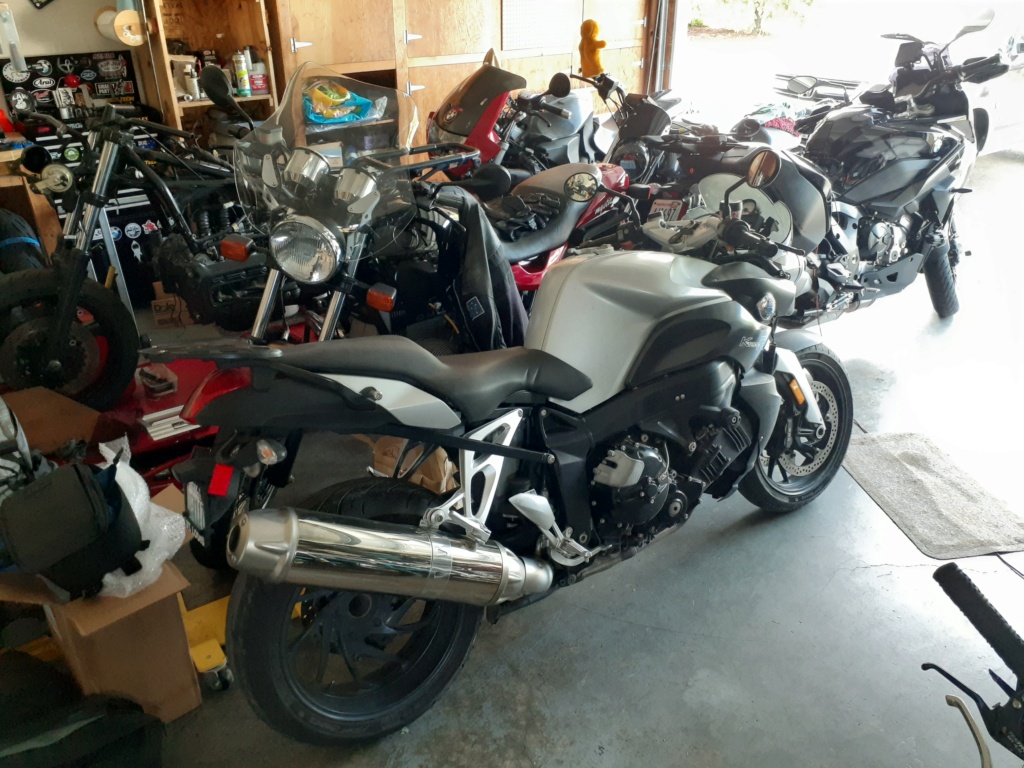 Do I need another, nuh, not really, but it's better and cheaper than drugs for the high and the health. Time to update the bike list.


Last edited by Two Wheels Better on Wed Aug 02, 2023 2:07 pm; edited 2 times in total
__________________________________________________
1970 R60/5, '77 R75/7-R100, '85 K100, '87 K75C, '87 K100RS, '93 K11 Big Block, '93 K1100RS, '95 R100-Mystic, '96 K1100RS, 2 x '98 K1200RS, '00 K1200RS, '02 K1200RS, '03 K1200GT, '04 R1150R, '04 R1150RT, '05 K1200S, #1 '06 K1200R, #2 '06 K1200R, '07 K1200R, '09 K1300GT, '13 R1200RT-P & 2022 S1000XR
All of life is a foreign country. - Jack Kerouac, author (1922 - 1969)