RS Rider
Silver member

A project made possible by member
Point-Seven-Five
. All the parts necessary to put my bike in K1100RS trim. The extra required was the inner fairing brackets for the mirror extension parts, which I sourced used from MotorWorks, and some hardware. A spare set of turn signal/mirror housings came in the package too.
The fairings were in perfect condition save for a few scratches here and there-no big deal. I sanded all the bodywork, filled and sanded a few scratches with Bondo and then it was off to the painter.
A few photos from yesterdays first ride of the season.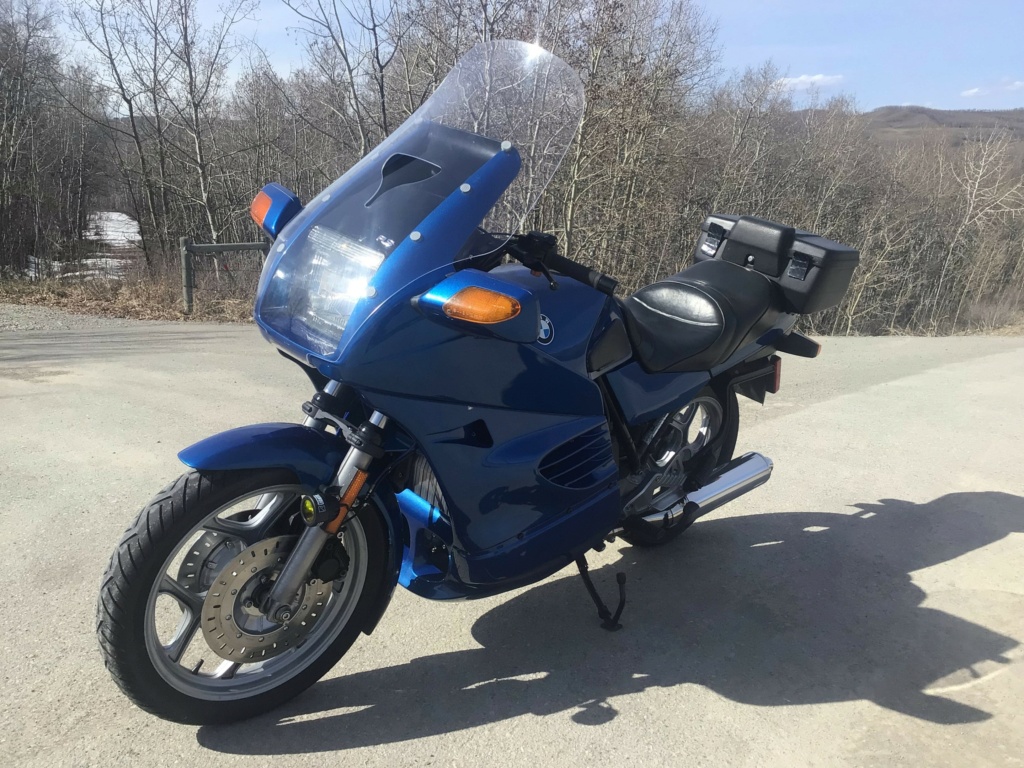 Below, bike in original 606 Alaska Blue.


Last edited by RS Rider on Thu Apr 20, 2023 3:39 pm; edited 3 times in total