Albyalbatross1
Life time member
Hi All,
After looking at camper trailers and the like, soaking up comercial designs I decided to get busy with my favorite ssoftware and have been busy in Google Sketchup. I have been drawing myself a set of
plans for an Alloy Trailer Box to fit on a 4*3 bed or smaller in my case.. (Cut nearly a foot out of a Easy Trailer!) The plans give the
overall shape and dimensions but leave the hinges, gas Struts, Locks ect
to the individual, this way they can customise the trailer to their
liking. I would like to share these with the forum members.
If you want a copy of the file to play and Dream in 3D, just PM me with email and I will send it to you. The plans are in Sketchup format. Here is a
screen shot.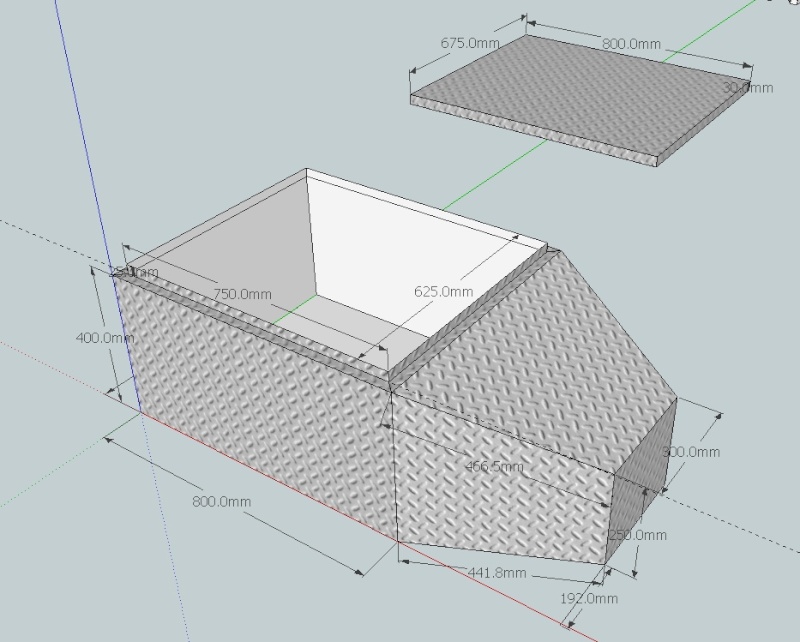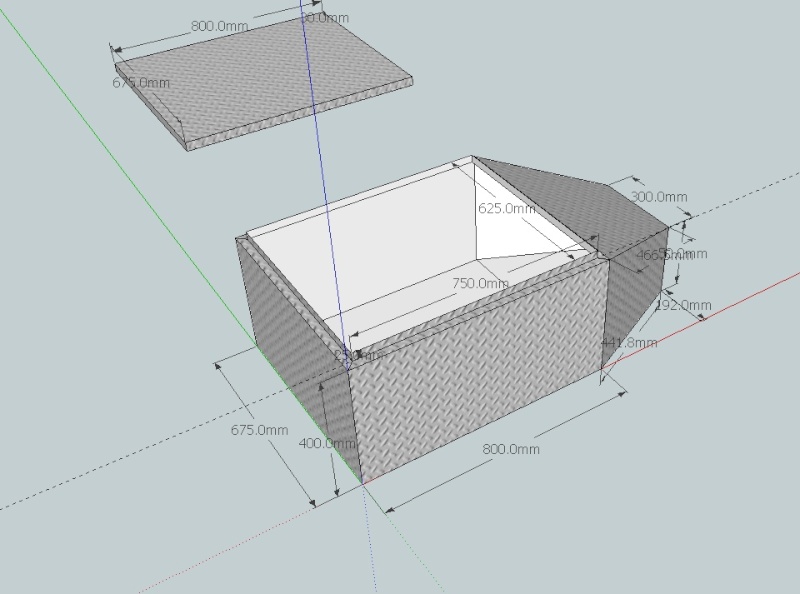 u=15554315]
[/url]