bushyintas
Silver member

Hi all.
This might be of some interest to those of us in the wasmer parts of hte world,
A fuel heat exchanger that cools the returning fuel, from the fuel rail just before it is returned to the tank.
Only one test ride so far but a marked reduction in the temp of the fuel in the tank that can be felt at your knees.
On using a laser thermometer on the start of the fuel return line, at the end of the fuel rail, measured approx 60 deg C and at the point where the fuel line returns to the tank only 24 deg C.
I will conduct further tests both with the inlet to the exchanger covered, take a reading of the temp of the fuel in the tank, uncover then immediately re ride the same route with the inlet open and retest.
I will post findings here when completed.
Regards Bushy.
See photos below.
left top, heat Exchanger with "Heat Shield " tubing..... right top, inlet hole cut in radiator cowl.
left bottom, installed exchanger..... right bottom, hole from inside with mounting clips.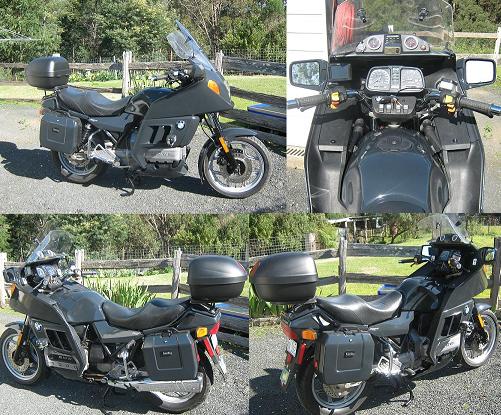 Completed project over winter 2011 here in Tassie.