sidecar paul
Life time member
For years both my bikes had suffered with condensation in the speedo housings. I had tried sealing them completely, drilling little holes, big holes, holes covered with Goretex and the final unsuccessful attempt was to cut two, inch and a half diameter holes in the base plate, and cover them with Goretex. And they still misted up.
So, I asked myself the question 'how do we get rid of condensation in other situations?' Visors...... we open them to promote air flow. Shower rooms.........we use a fan to promote air flow. Windscreens..........others (not me!) switch on their fans to promote air flow. Get the idea?
Well, I sourced a small cooling fan from Maplin (A26GU).....25mmx 25mm x 10mm. It has three wires, red +ve, black -ve, and yellow, which is for speed control and not required in our case.
Then I mounted it into the back plate, wiring it across one of the illumination bulbs, and added a grille to the opposite side.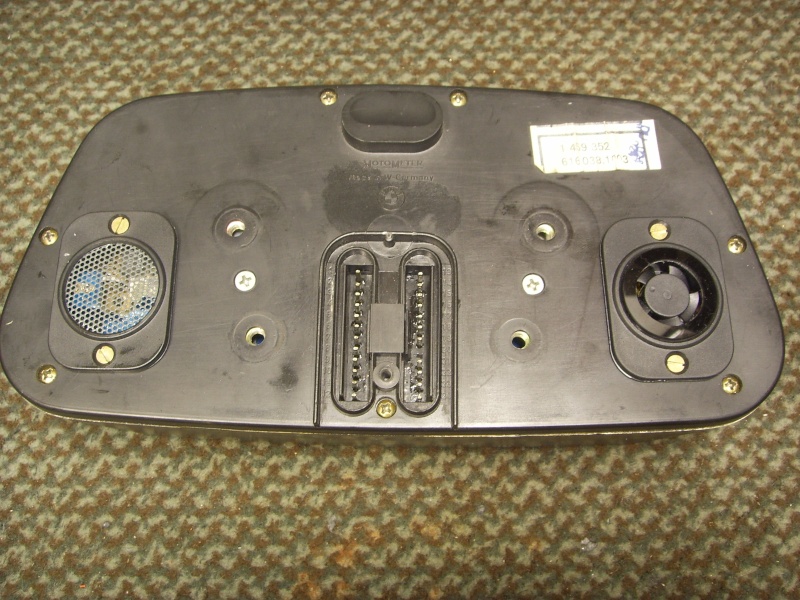 Yes, I know my mountings are a bit elaborate, but, as mentioned above, I had two big holes to start with and I found two plastic escutcheons which seemed to be made for the job. It could be done much simpler.
And, whoopee! no more misting.
So, if you are frustrated with condensation problems, give it a try. The fan I used costs less than a fiver so it won't break the bank.
Paul.